Here you will find the latest features, improvements, and bug fixes for the Passenger App.
To ensure you have the best experience using our product, we recommend updating to the latest version available.
Note: The features available to you will depend on the configuration and the current version of the Passenger App you're using.
What's New
Locale & Translations
Passenger App now supports new locale for:
Czech (Prague) CZ
French (Belgium) FR-BE
Tipping through the Passenger App
Passengers are now able to tip their drivers at the end of their journey directly through the Passenger App with the new tipping screen. To see how a user tips a driver, see our Tipping Your Driver article.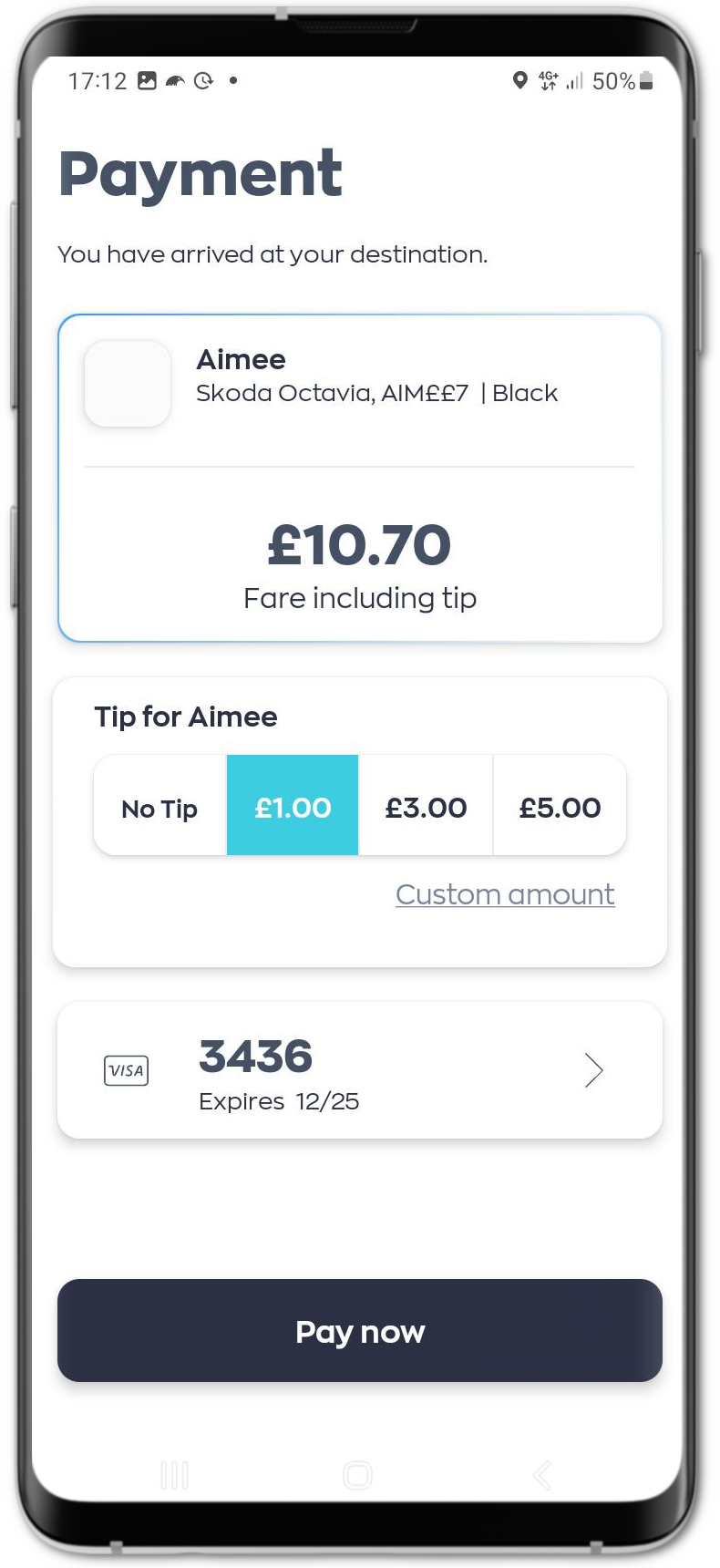 Note: The Tipping feature is enabled through Appsettings, please contact Platform Delivery to enable this feature.
Note: Tipping is only available for customers using the Pay at End 3DS payment method.
Improvements
Improved UI for iPhone 14 users.
Edit Address improvement for Colombian addresses.
Improvements to Splash screen.
Improvements to Dark Mode.
Bug Fixes
Fixed: The app sends the same loyalty card number when booking on a Multi-company system.
Fixed: The app should unregister for notifications when the user logs out.