Release Date: June 2023
Please note the minimum Android version required for this release is Android 6.0. However, we strongly recommend using Android 10 or above for the best experience. For full details, see

Minimum Requirements for Driver Companion

.
Here you will find the latest features, improvements, and bug fixes for Driver Companion.
To ensure you have the best experience using our product, we recommend updating to the latest version available.
Note: The features available to you will depend on the configuration and the current version of the Driver Companion you're using.
What's New
Bid While Busy
We are excited to introduce the addition of Bid While Busy mode to Active Bid. With this new feature, busy drivers will receive an offer of one active booking to bid on when they are 'Soon to Clear' and within backup zones.
Bid While Busy significantly reduces the need for driver invention, speeding up dispatch times by allocating drivers faster. It also enhances driver safety by restricting access to the 'To Bid' list whilst driving.
To enable Bid While Busy, go to:
Management > Settings > System > Dispatch.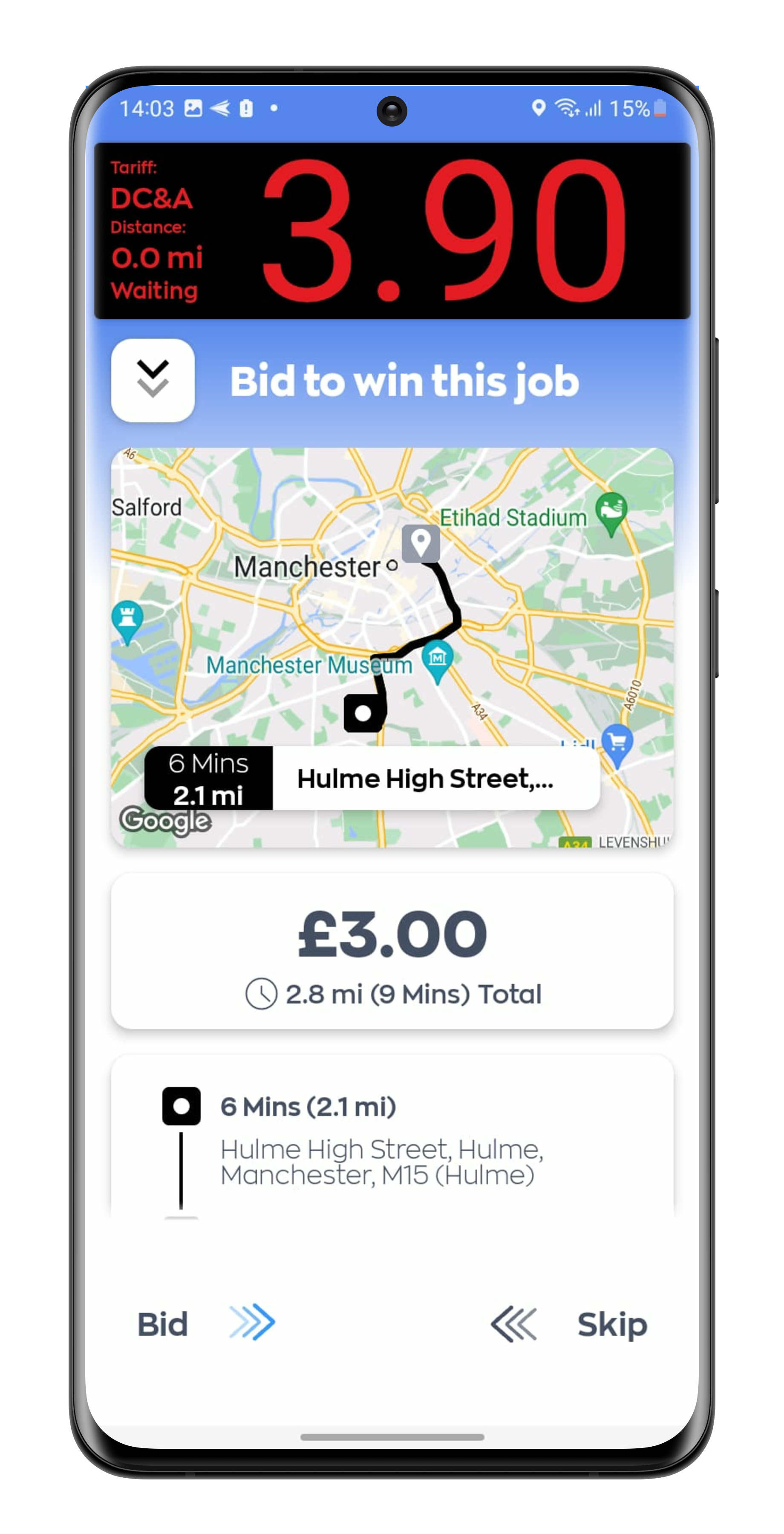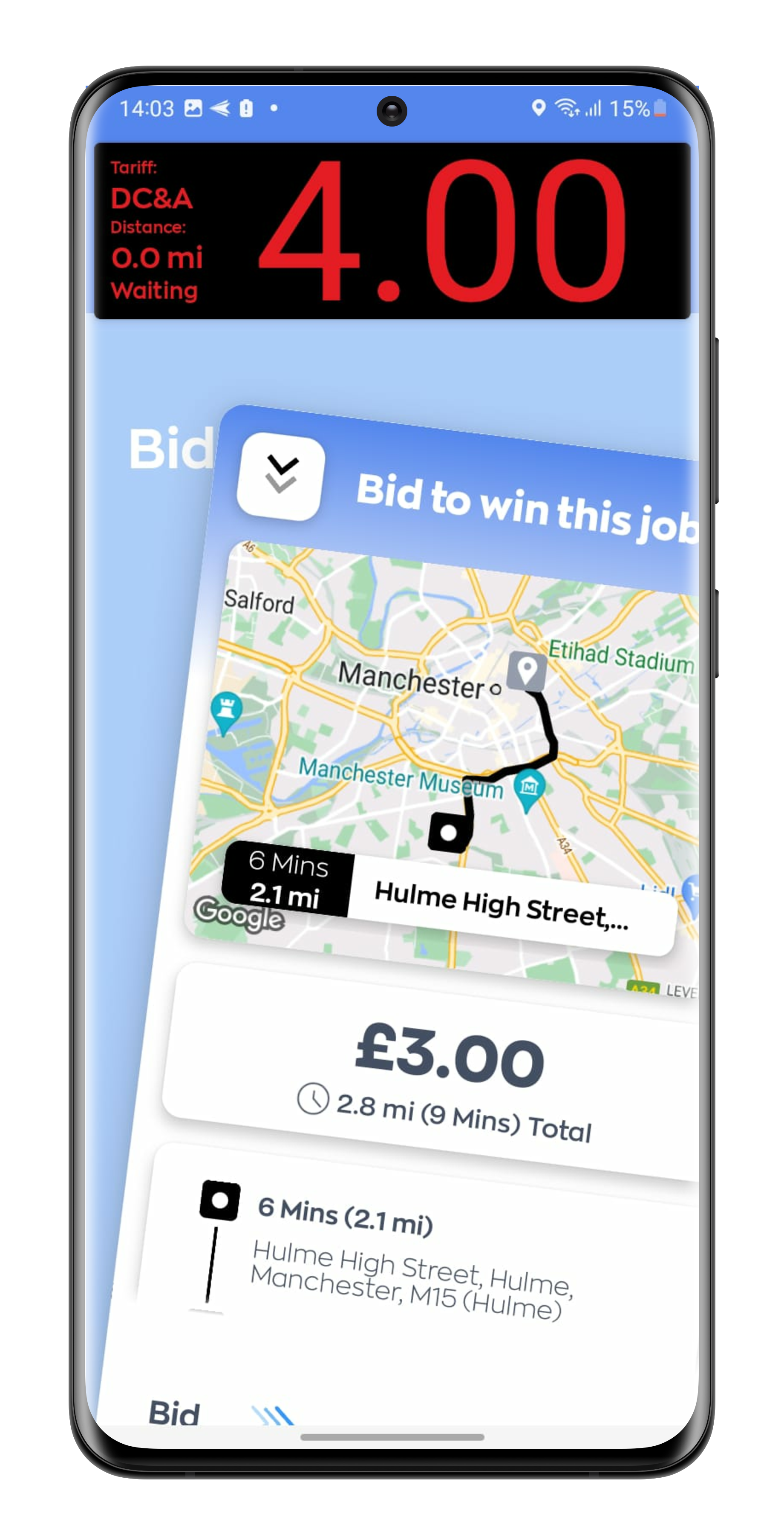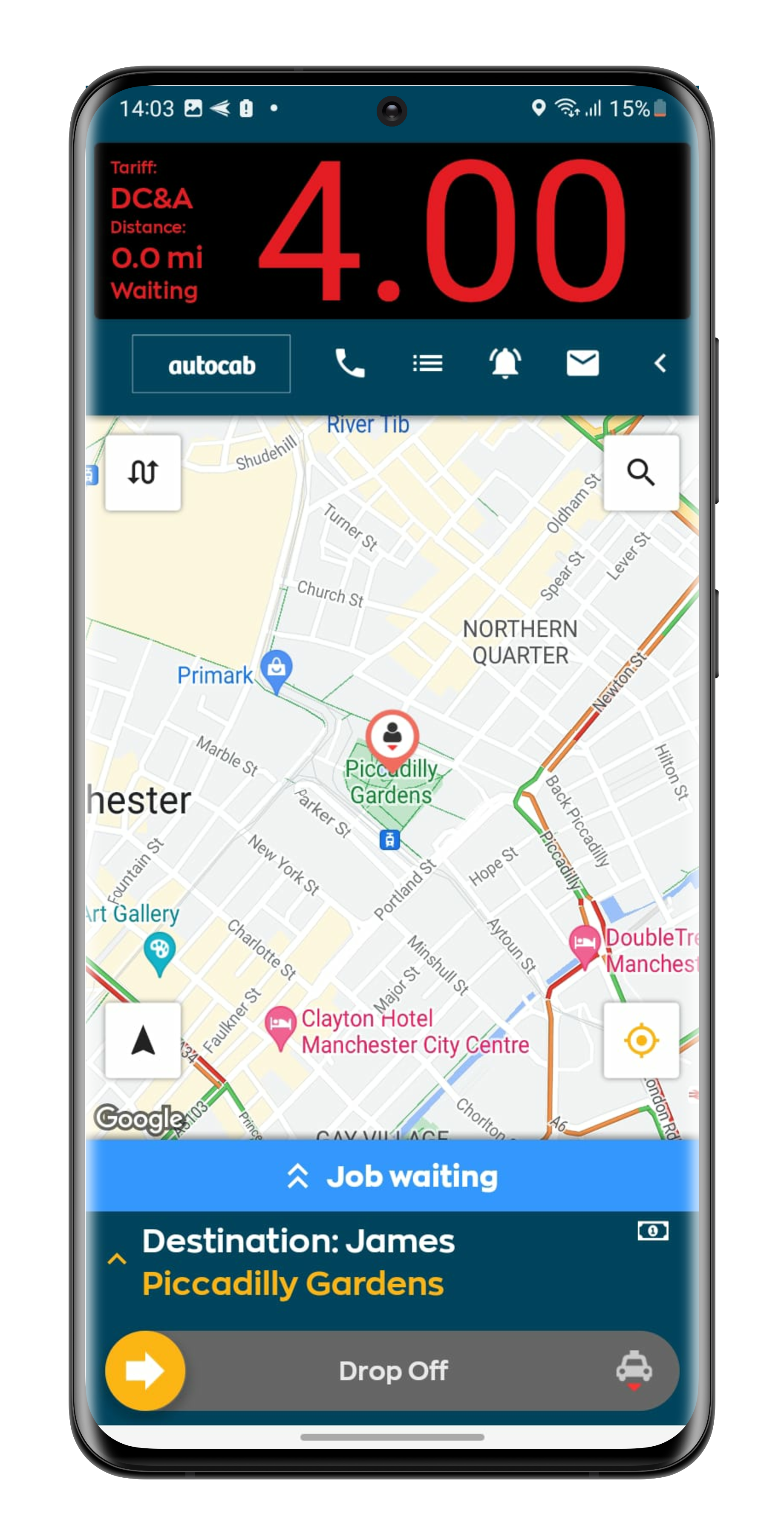 New Job Offer Screen
With the new Android Driver Companion 2.22, Autocab is thrilled to announce the new job offer screen. This new addition aims to enhance the experience of drivers by streamlining the process of receiving and completing work.
With this addition, Autocab empowers drivers with greater control and efficiency, ensuring an exceptional experience for both drivers and passengers.
This new screen also supports landscape mode and dark mode.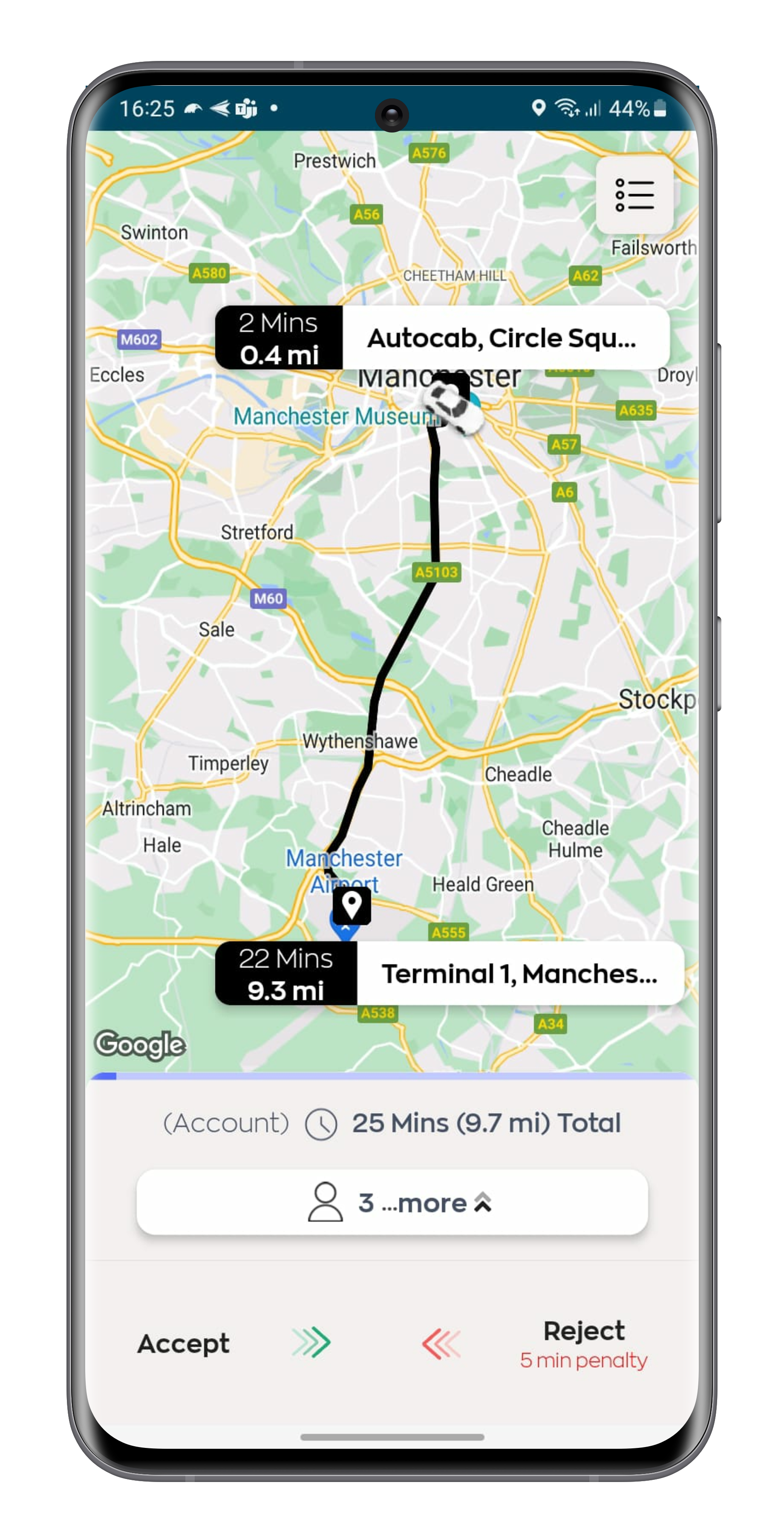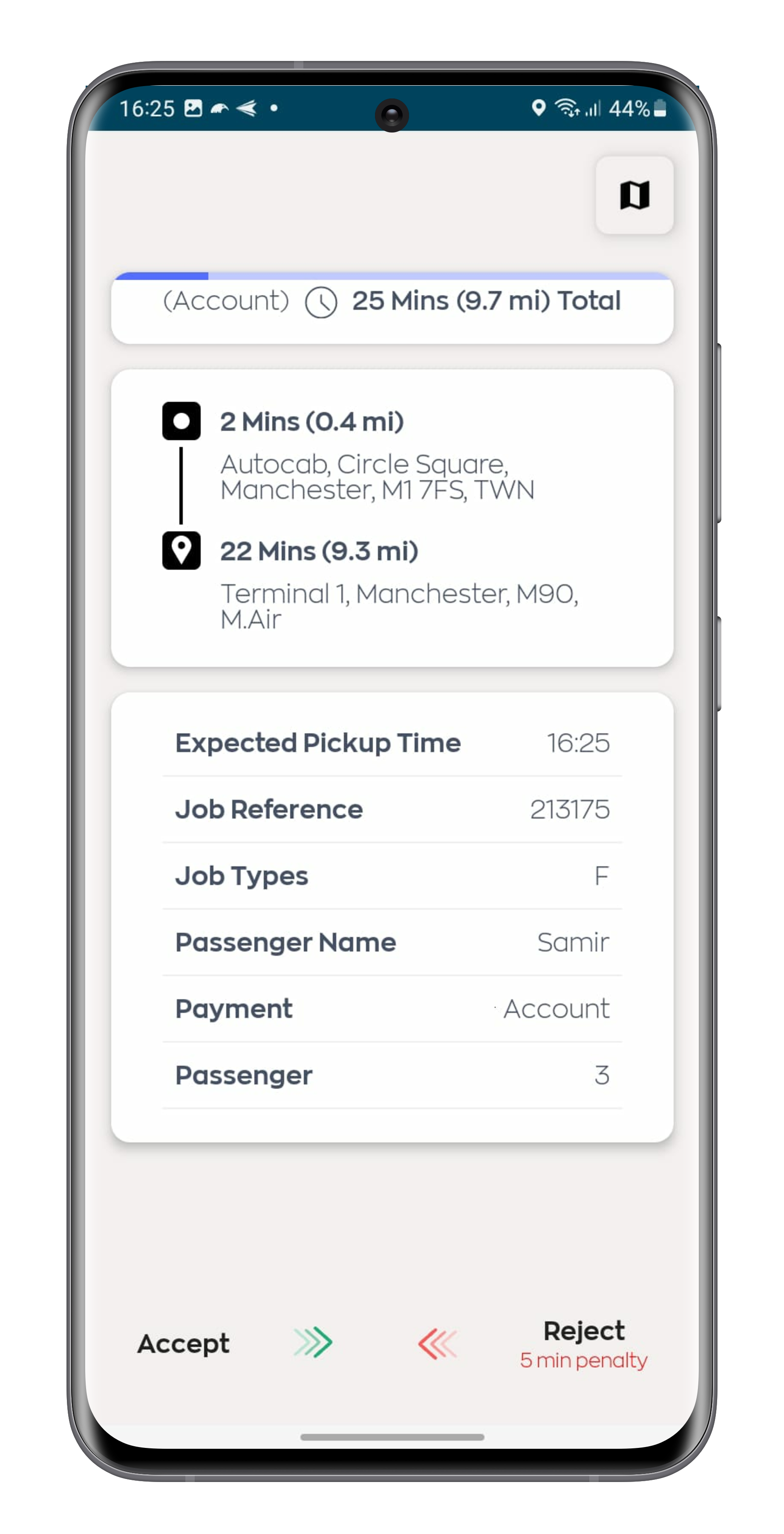 Improvements
Improved Logic for Prioritising Bids and Follow On Bookings
We are excited to share that we have made some significant improvements to job prioritisation in our driver app for drivers who are transitioning to follow on bookings. The key enhancements consist of the following:
When a driver is about to complete their current job and has no follow on bookings assigned, if there are new jobs available for bidding, the app will display the available bid job. After the driver bids on or rejects the job, they will receive a notification indicating their eligibility for follow on bookings.
If nearing the end of their current job with no available jobs to bid on, the driver will receive a notification stating that they are eligible for follow on bookings as usual.
Priority of allocating a follow on booking over a bid job occurs if the driver receives a follow on booking whilst having a job available to bid on.
Bug Fixes
Fixed: Issue where some translated strings were appearing in English.
Fixed: Cancelling the Pay By Link prompt and returning to the driver sheet would cause a blank screen.
Fixed: Issue where Autobid would be unavailable when offline.