Drivers can automatically bid on active jobs based on criteria they set for Zones or Capabilities. In 365 Management, you can configure whether driver's have the ability to set these options, and place limits on capabilities.
For a simple overview of what drivers experience when configuring their Autobid settings, see __.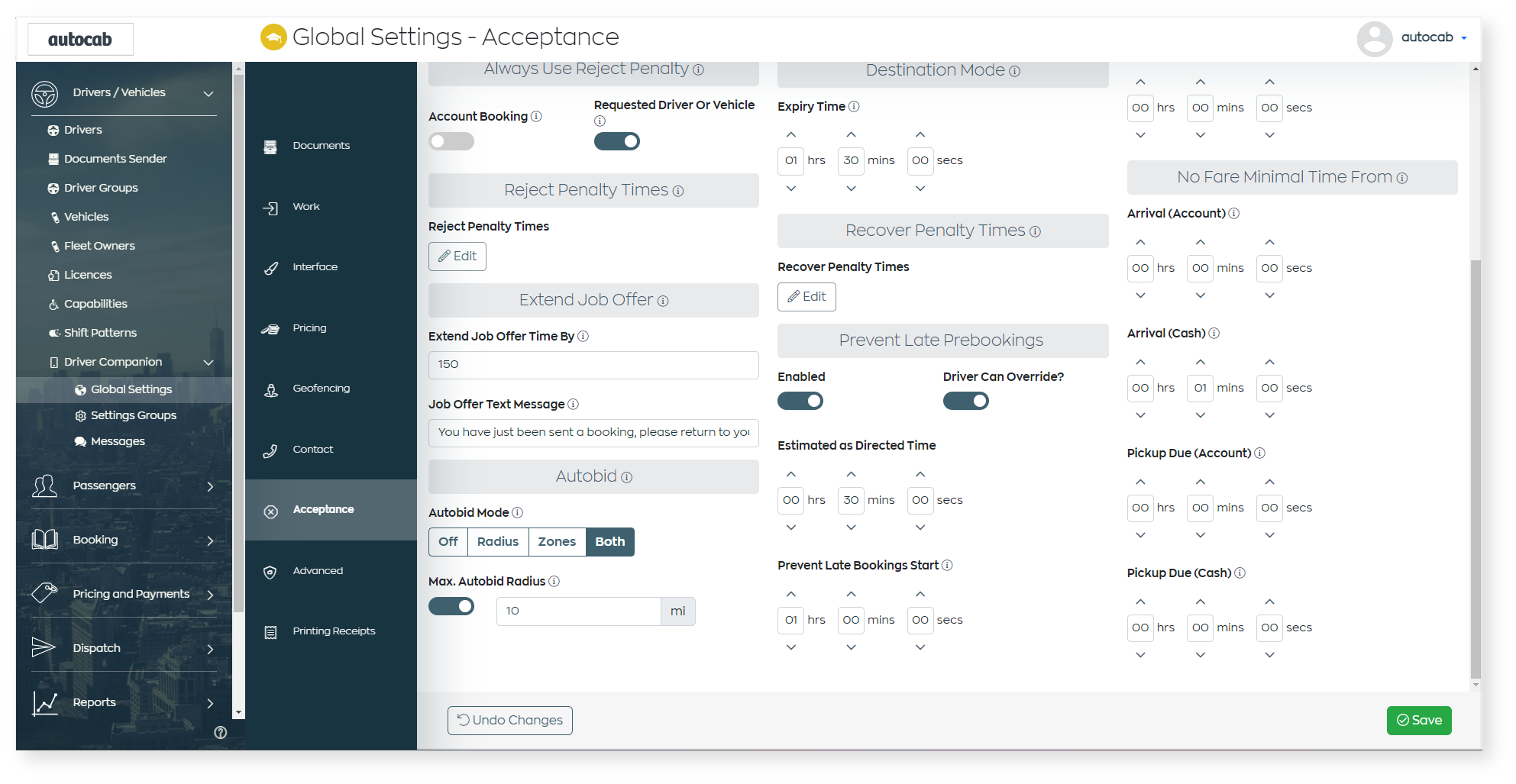 To access this screen:
1. In Management, go to Drivers/Vehicles > Driver Companion > Global Settings > Acceptance.
2. Scroll down until you see the Autobid section.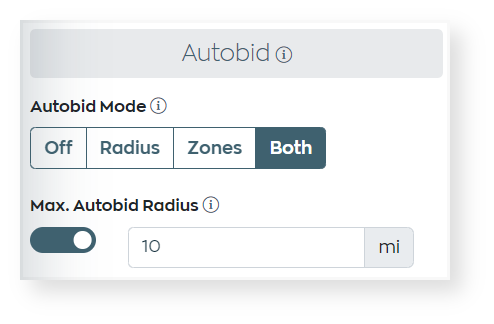 Autobid Mode: Controls whether the driver sees the Radius and Preferred Zones sub-menu items,

Off: Neither option is configurable by the driver.
Radius: Drivers can only set the Radius limits for auto bidding.
Zones: Drivers can only select their preferred zones to automatically bid on work in.
Both: Drivers can modify both options, Radius and Preferred Zones.

Max. Autobid Radius: Toggles on or off. Controls the maximum value the driver can input when adding a radius capability in Driver Companion.
You can also add these settings as a group that you can apply to different drivers, see Overview of Settings Groups for more information.