Our Passenger App allows you to tip your driver when paying at the end of your journey.
Note: The Tipping feature is enabled through Appsettings, please contact Platform Delivery to enable this feature.
To tip your driver: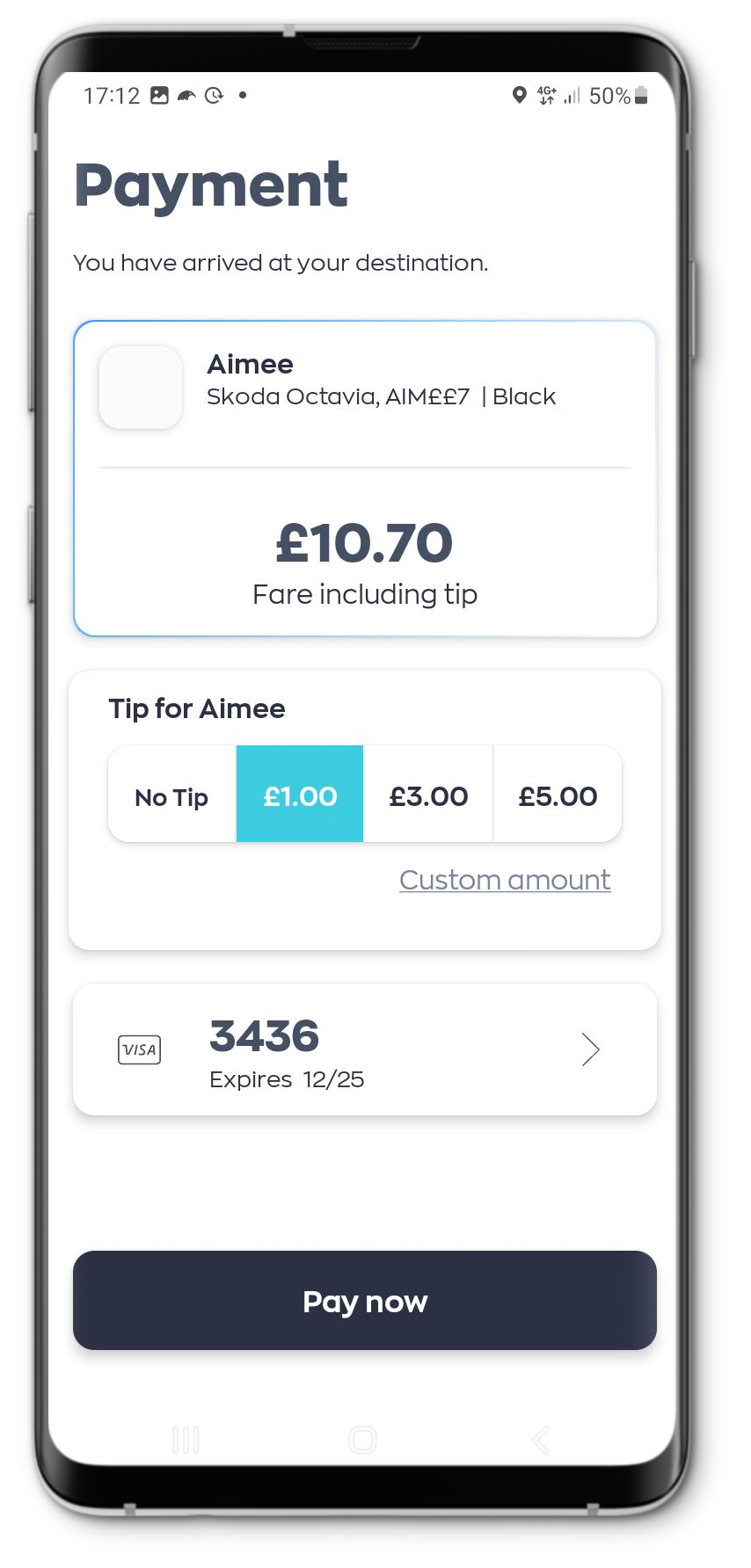 At the end of your journey, your device displays the Payment screen.
Under Tip for (Driver's Name), select an optional tipping amount or enter a custom value by clicking the text Custom amount.
Upon selecting a tipping amount, finish the payment by tapping the Pay now button at the bottom of the screen.
Note: Tipping is only available for customers using the Pay at End 3DS payment method.