In the iGo Portal, you can issue refunds directly from the portal for Local Cab bookings (Uber). When viewing a booking, if it is eligible for a refund, a Refund Booking button appears on the Activity screen.
Please note only Local Cab bookings made within the past two months are eligible for a refund.
Refunding a Booking
To refund a booking:
Open the iGo Portal and navigate to the Activity screen.
In the Bookings table, locate the booking to refund and double-click on the row to open the booking details.
Select the Refund Booking button to initiate a refund.
When the pop-up appears to the right of the screen, provide a reason for the refund in the text box and click the button Refund Booking to proceed.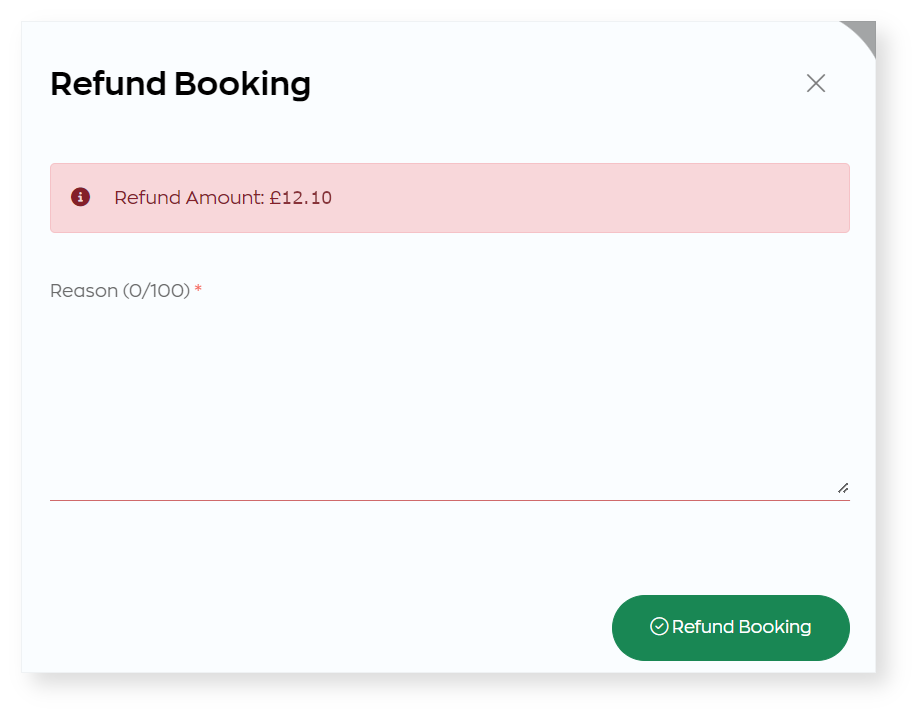 Note: The Refund Booking feature can only issue full refunds: you cannot issue partial refunds.
Once processed, the passenger receives their refund typically within 2-5 days.