The Late Alerts screen is where you can configure late alerts for each booking type, as well as messages to inform customers their booking is running late.
The late alerts are also useful for informing your operators a booking is running late and prioritising the booking to ensure your drivers reach the customer in good time.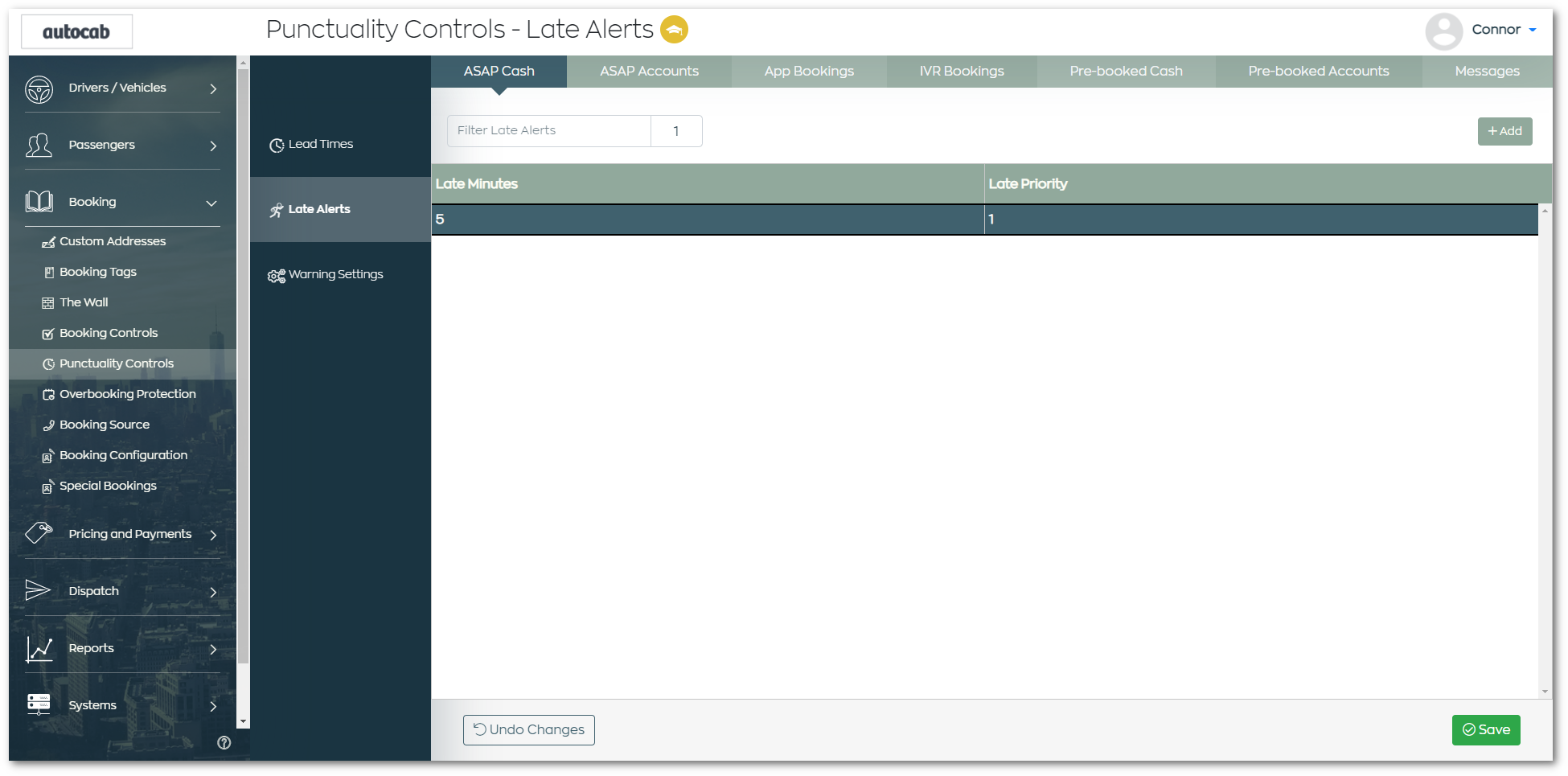 To access this screen:
Click on Late Alerts from the Booking > Punctuality Controls dropdown menu.


Add a late alert
To add a late alert:
Click on a booking type tab.


Click on the Add button on the right-hand side.


Enter the number of minutes and priority level (1-9).


Then click Add.
Once added, late alerts will then show on the Warnings screen of 365 B&D.
Late Message
To configure the late alert messages:
Click on the Messages tab.


Customise the messages.


Select which booking types the messages will be sent on.


Then click Save.