The E-Booking screen allows you to configure the settings related to your e-booking platform.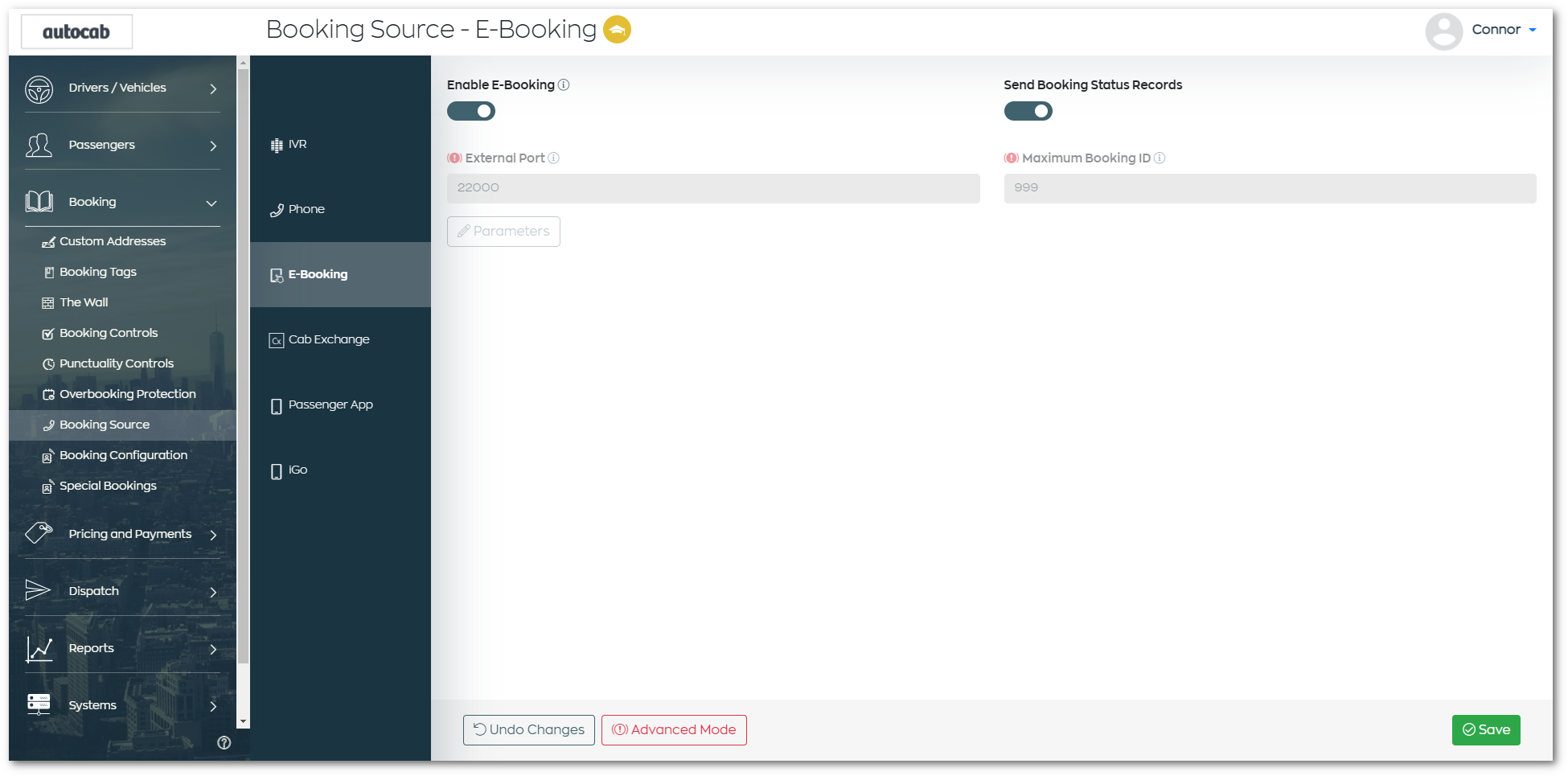 To access this screen:
Click on E-Booking from the Booking > Booking Source dropdown menu.


The following settings can be configured:
Enable E-Booking: Toggle to enable additional settings for E-booking.
Send Booking Status Records: Enable to send booking status records for E-bookings.
External Port: Enter the Port number that E-booking uses to communicate with the system (Typically 22000).
Maximum Booking ID: Enter the maximum value for booking IDs (Typically 999).
To access the advanced settings:
Click on the Advanced Mode button.


The greyed out setting can then be accessed.
Note: The advanced settings are [ Engineer Only ] and should only be changed by a qualified Autocab engineer.