The Address Configuration screen is used for configuring the system's address settings.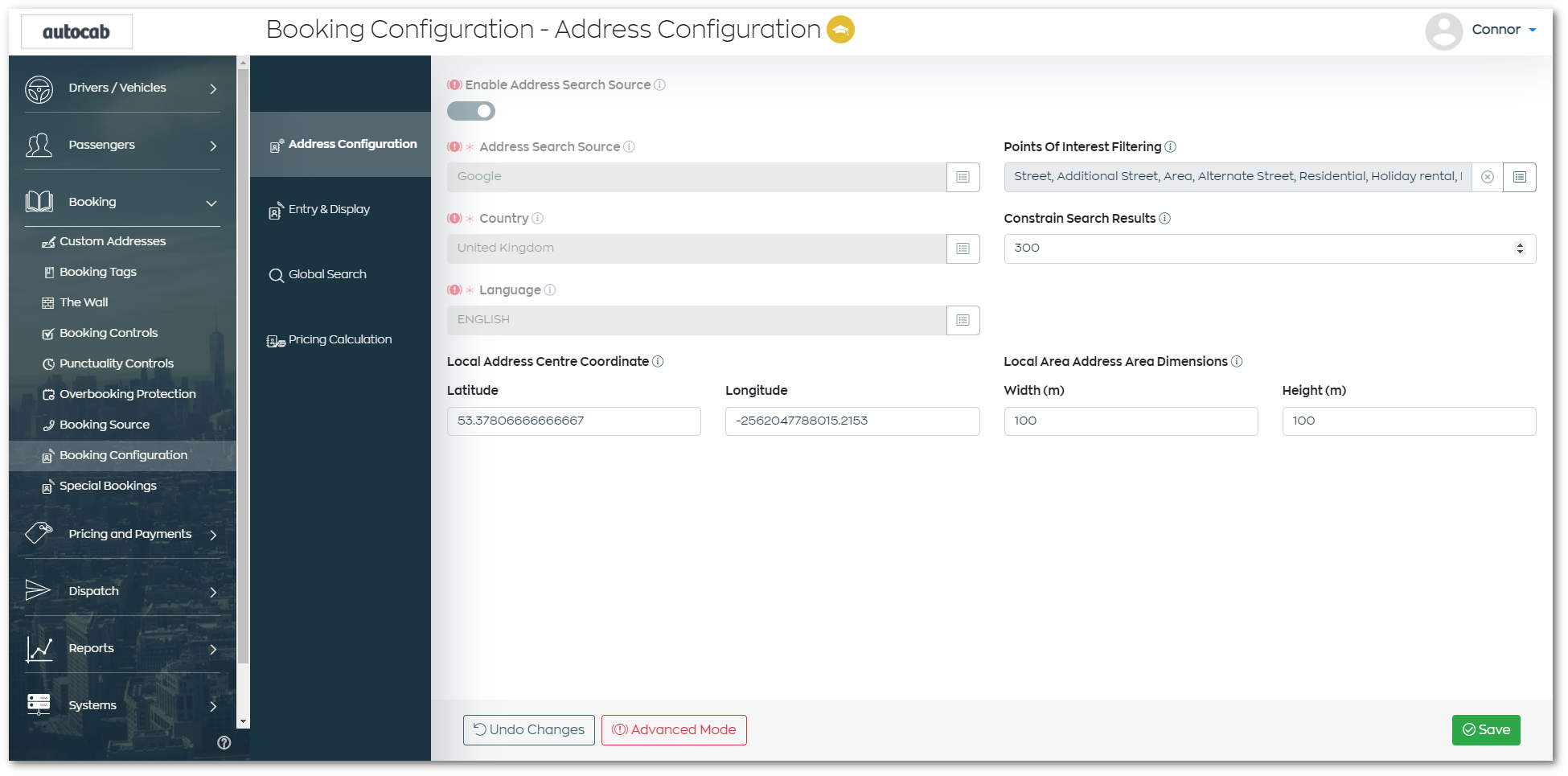 To access this screen:
Click on Address Configuration from the Booking > Booking Configuration dropdown menu.


Note: The following settings are [ Engineer Only ] and should only be changed by a qualified Autocab engineer.
The following settings can be configured:
Enable Address Search Source: Always have this enabled to allow address searching.
Address Search Source: Select which streets database should be sued by the system (Recommend Google).
Points Of Interest Filtering: Select which points of interest should be shown within the address search.
Country: Select which country the company is based in.
Constrain Search Results: Set how many results should be displayed in the search results.
Language: Select the local language for the company.
Local Address Centre Coordinate: Set the coordinates of the company's office.
Local Area Address Area Dimensions: Set the area dimensions of the company's office.
To access the advanced settings:
Click on the Advanced Mode button.


The greyed out setting can then be accessed.