The Special Bookings screen is where you can create custom recipes for prebookings, and control which bookings are displayed to drivers on the "Pre-bookings" section within Driver Companion.
For example, you may configure a recipe for: "If the booking payment is by Account, is more than £10, but less than £15.", Or, "If the booking payment is Card, and doesn't have a journey discount." then allow the booking to be bid on.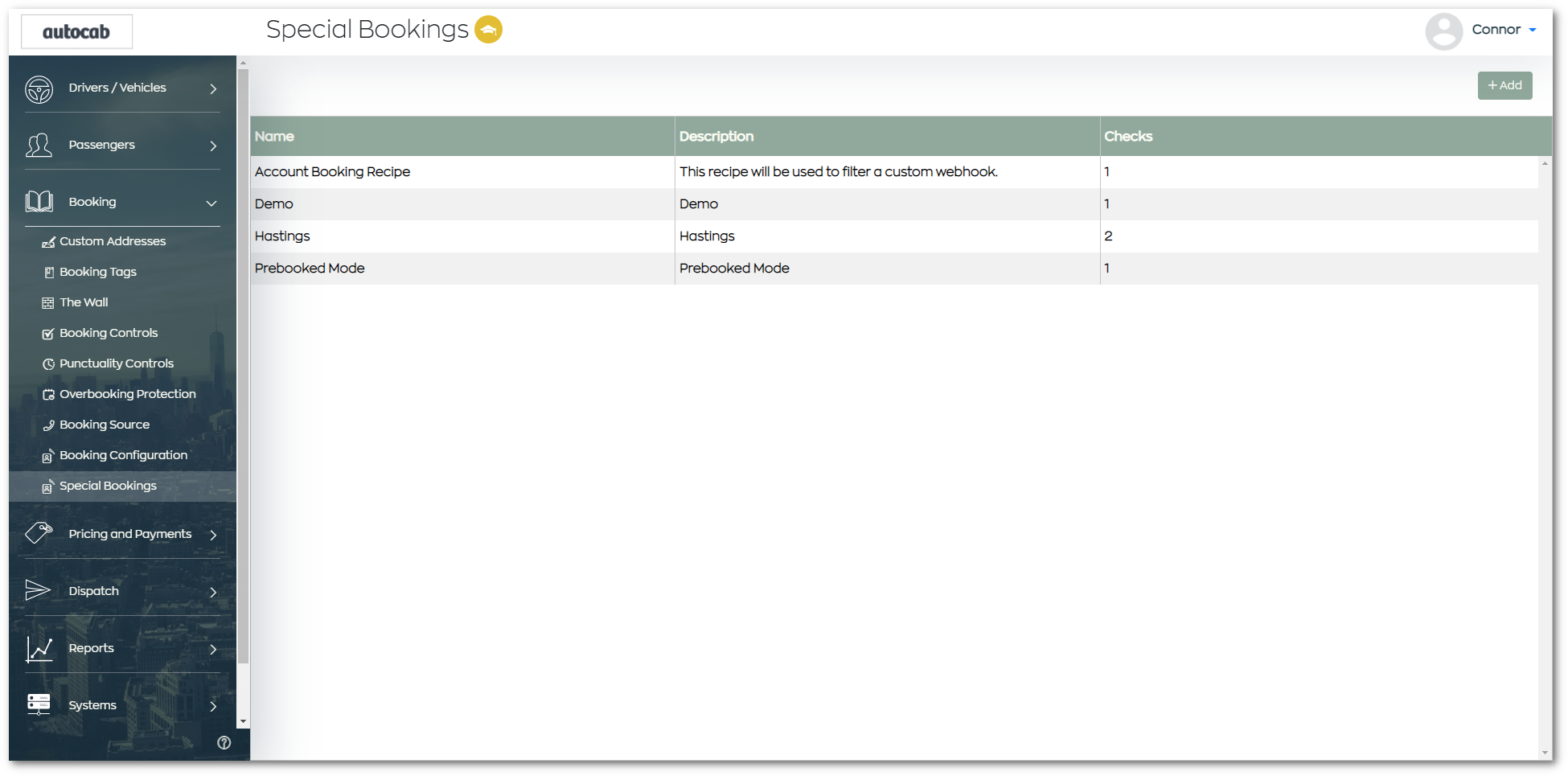 To access this screen:
Click on Special Bookings from the Booking dropdown menu.


Add a special booking recipe
To add a new special booking recipe:
Click on the Add button on the right-hand side.


Enter the recipe Name and Description.


Click on Add Condition.


Select which condition this recipe should apply to.


Configure the condition fields.


Then click on Add Me.


Click to toggle the recipe to Enabled.


Then click Add.
Note: You can add multiple AND/OR conditions if needed by clicking on Add Condition again.