The Destination section contains all the destination information for the current booking, and provides the following options:
Location: Click to show the drop off location on the map.
Change Destination: Click to change the destination if requested by the passenger.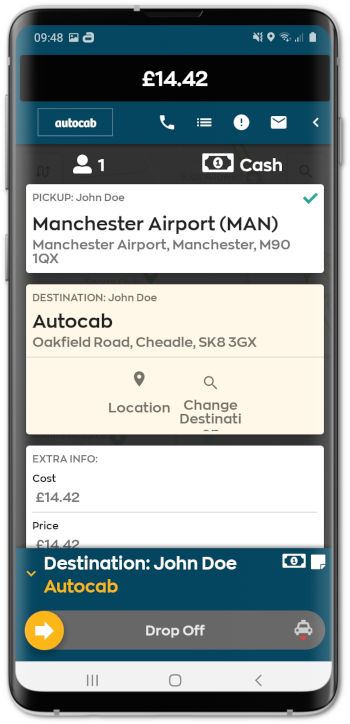 Note: The "Change Destination" option may or may not be enabled by your company.