The driver sheets section can be seen as a drivers credit sheet or driver statement and contains the financial information within the processed period.
To access your driver sheets:
Press on the Driver Sheets button within the left-hand menu.


This will then display your current driver sheet.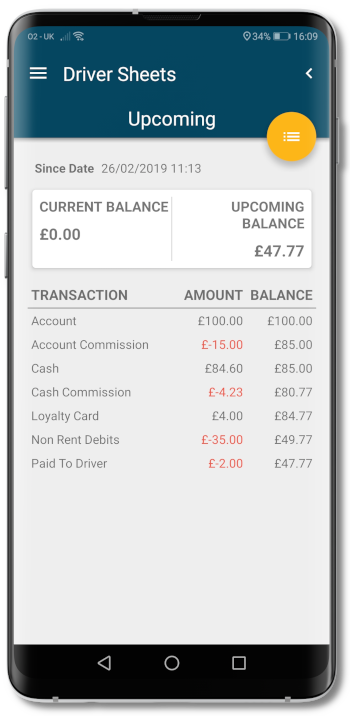 To select a specific driver sheet:
Press on the selector icon and select a driver sheet.


Then select a driver sheet from the list.


Note: If enabled by your company, a payment option will be available at the bottom of your driver sheet. This can be used to settle your outstanding balance.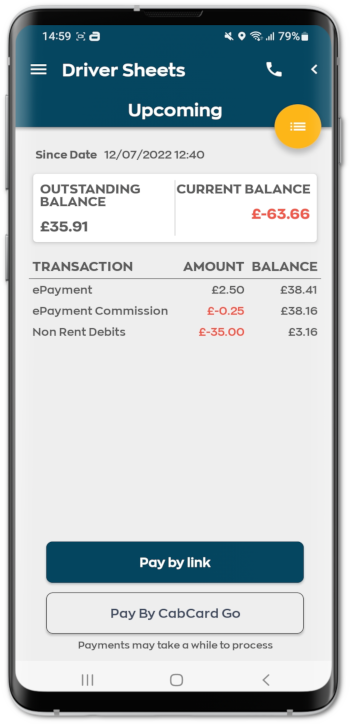 To pay via a payment link:
Press Pay by link.


Enter the amount you'd like to pay.


Press OK.


Open the link using one of the options:

QR code: Scan the QR code to open the link.
Open in Browser: Open the link in your mobile browser.
Send link as SMS: Receive the link via SMS to your phone.


Enter your card details.

Note: This screen may look different depending on your company's payment provider.


Then press Confirm Payment.
If successful you'll see a "Payment successful" message and will be redirected back to your driver sheet.