The driver sheets section can be seen as a drivers credit sheet or driver statement and contains the financial information within the processed period.
To access your driver sheets:
Press on the Driver Sheets button within the left-hand menu.


This will then display your current driver sheet.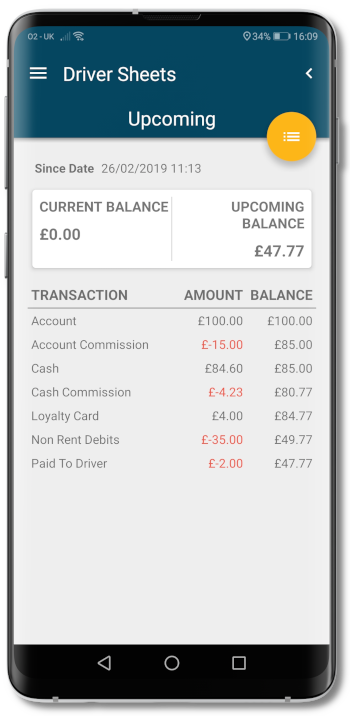 To select a specific driver sheet:
Press on the selector icon and select a driver sheet.


Then select a driver sheet from the list.


Note: If enabled by your company, a Payment option will be available at the bottom of the driver sheet. This can be used to settle your outstanding balance.