The reports section contains different reports that inform you of your earnings, busy periods, missed jobs, and current rating.
Note: The reports shown will vary depending on which reports your company has enabled.×Dismiss alert
To view these reports:
Press on the Reports button within the left-hand menu, and then press on a report.


Earnings: This report shows a breakdown of the jobs you have completed and how much has been earned.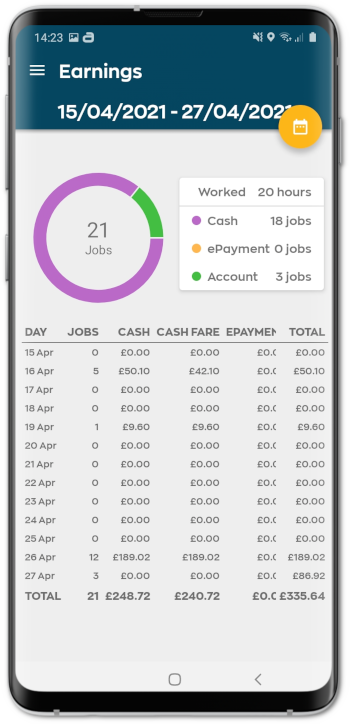 Busy Periods: This report shows you which job offers were missed while you were offline, and will compare them against how much you could have earned while online.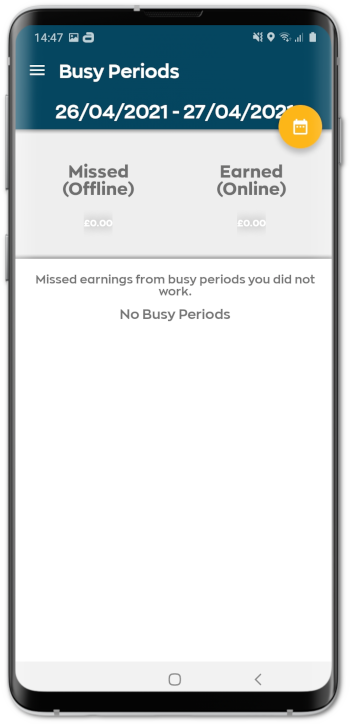 Missed Jobs: This report shows you an overview of your missed jobs.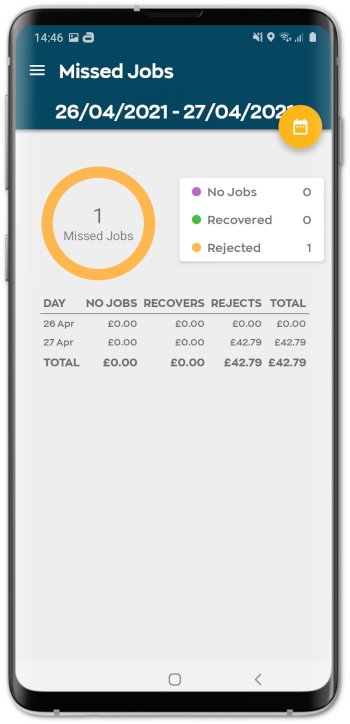 Ratings: This report shows your overall driver rating, and how other drivers are rated in your company.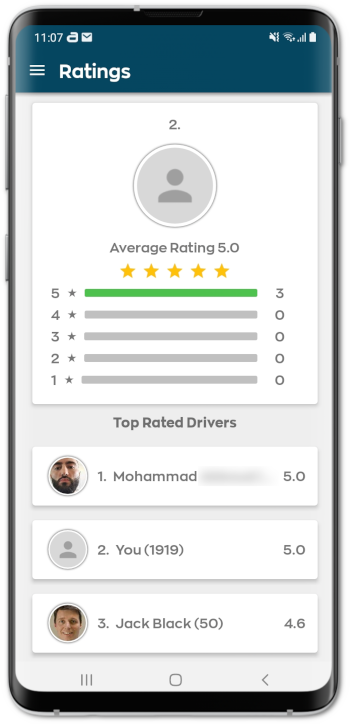 To filter some of the reports:
Press on the calendar icon.


Then select a preferred date from the displayed calendar.