Here you will find the latest features, improvements, and bug fixes for Driver Companion.
To ensure you have the best experience using our app, we recommend always updating to the latest version available from the app store (Android / iOS).
Note: The features available to you within Driver Companion will depend on your company's configuration of the app, and the current version you are using.
What's New
Help Section
We have added a help section that is visible from the left-hand menu in Driver Companion. This section is divided into multiple pages that explain the different functions within the app.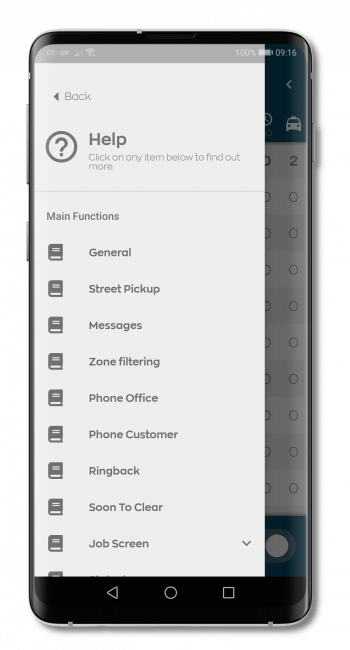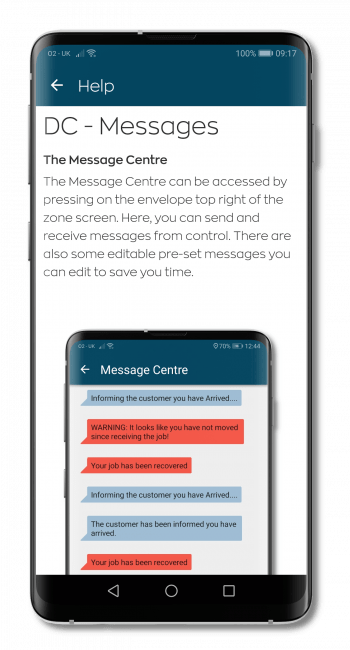 Message Timestamps
We have now added timestamps to the messages that are sent and received in the Driver Companion.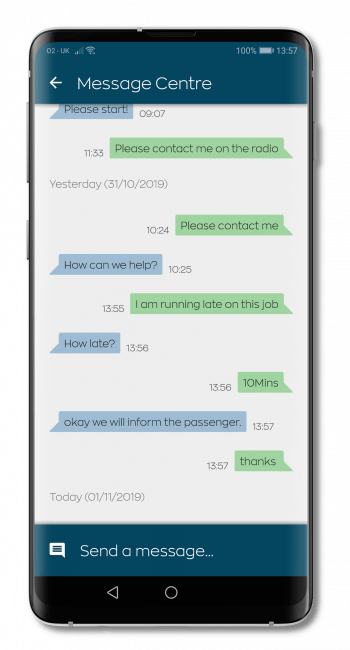 GPS meter without GPS signal
During a booking journey, your device GPS signal can be lost, such as when entering a tunnel. Our solution to this is a new algorithm that works in the background to calculate the distance from the point that the GPS was lost to the point that the GPS returned. This allows the meter to calculate the correct cost of the journey even without a GPS signal.
Improvements
Night Mode
We have now changed the font colour on 'night' mode for a better and clearer vision for users.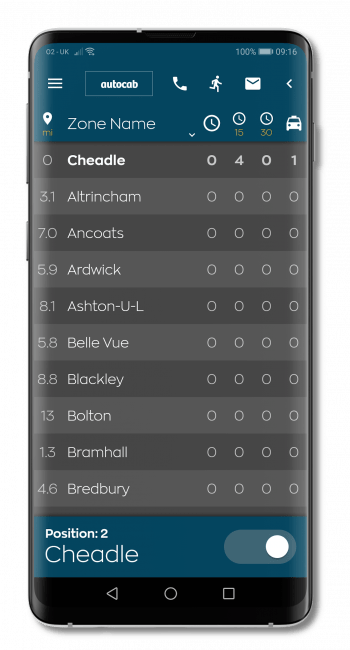 Font Change
We have introduced a new font throughout Driver companion. This font gives the user a clear vision of the text and allows more zones to be shown to the driver.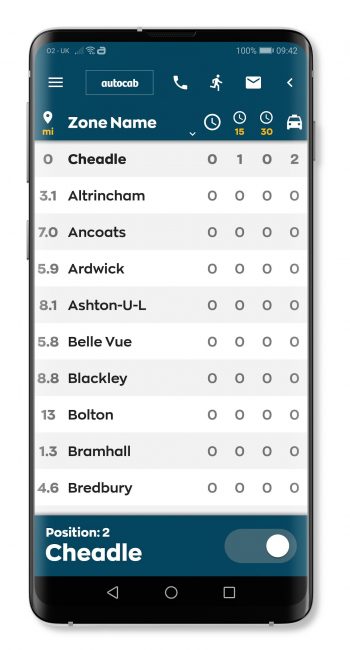 Meter Reminder
We have made a change with the audible ticking alert to play only once for 5 seconds. If your use an external meter, the 'use meter' message will start flashing instead.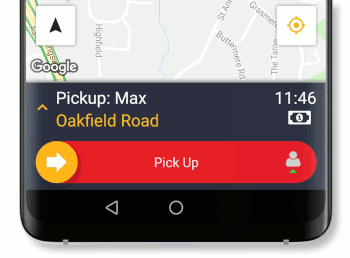 App Permission Explanations
We now explain the permissions required on the app since users were finding it difficult to understand some of the required permissions.
For example, the microphone is used if a magnetic loyalty reader is connected. This is now explained before the permission is asked for.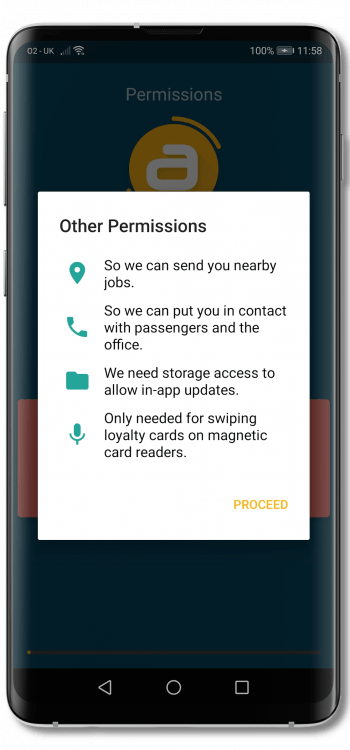 Bug Fixes
This version also comes with performance and stability improvements, operational enhancements, several minor bug fixes and updated Croatian translation.