Managing your accounts
The Accounts section is where you can manage your corporate accounts.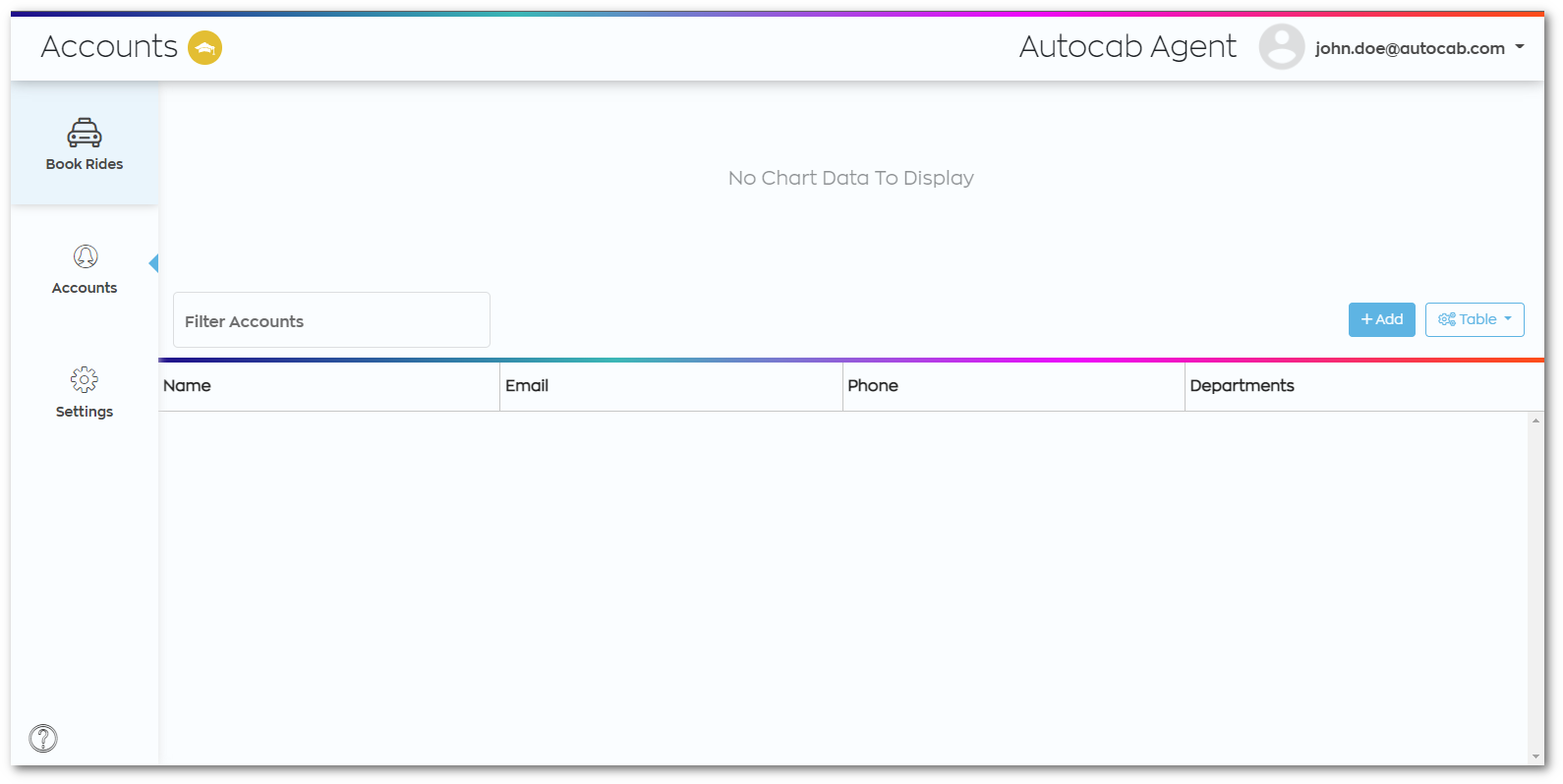 Adding an account
To add a new account:
Click on the Add button.



Enter the account details and set up the account:

Enabled/ Disabled: Click to enable or disable the account.
Company Name: Enter the company's display name.
Login Email: Enter the email address the account user can log in with.
Virtual Card Client ID: This allows you to add a virtual credit card ID.
Office Notes: Add any notes for this account.
Invoice Mode: Click to change the invoice mode.
Cab Exchange Identifier: Enter the company's identifier code from their corporate account.



Then click to Add the new account.


Note: An account activation email will be sent to the email address associated with the newly created account.
Editing an account
To edit an account:
Simply Double-click on an account you have added.


Then make any required changes and click Save.


Note: From here you can also access the account profile, resend the activation email, and delete the account if needed.
Filtering
To filter your accounts:
Type into the Filter Accounts field, or click on the Enabled / Disabled buttons.


Exporting
To export your accounts:
Click on the Table dropdown and then Export.


Set your export options and then click Export.


Your accounts will now be exported to a .csv file.


Printing
To print your accounts:
Click on the Table dropdown and then Print.


Set your print options and then click Print.


You can now print your accounts.