The Roles section is where you can set up permissions for the users of your Corporate Accounts Portal.
For example, you can allow an admin user to add, delete, edit and view data in each section, but only allow normal users to view and edit.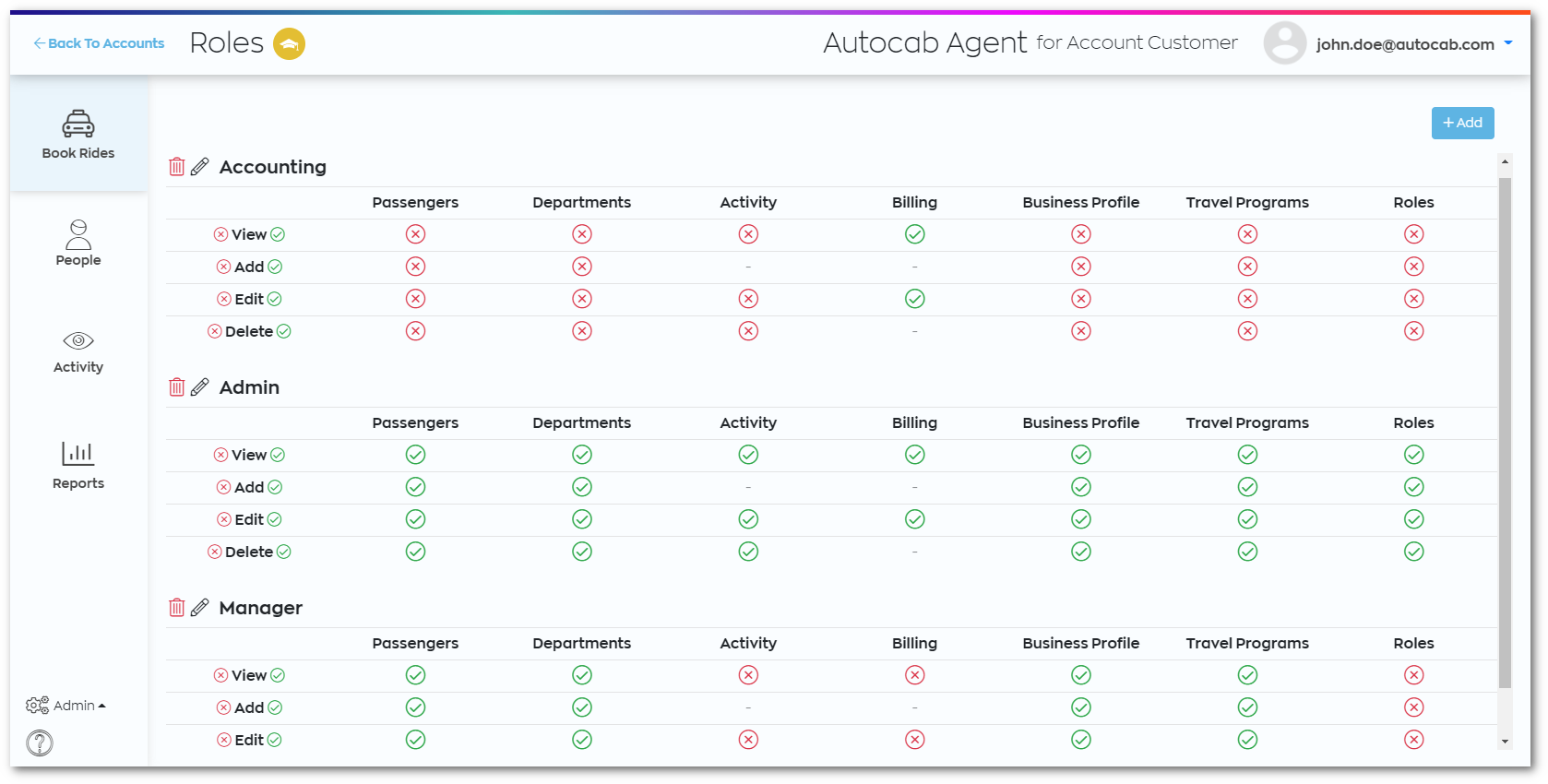 To access this section:
Click on the Admin button in the bottom left-hand corner, and then click on Roles.


Note: You will first need to select an account and click on 'Access Profile' before you can see the 'Admin' button.
Adding user roles
To add a new user role:
Click on the Add button.


Enter a Name for the role.


Then click Add.


Note: By default, the new user role will have all the permissions disabled.
Changing role permissions
To change the role permissions:
Simply click on the (x) or (tick) icons to enable and disable each permission:

View: The user will be able to view records in each table
Add: The user will be able to add new records to each table
Edit: The user will be able to edit existing records in each table
Delete: The user will be able to delete records in each table


You can also click on the left-hand icons to enable/disable all permissions.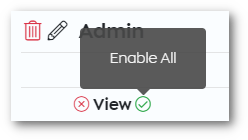 Note: You can also edit the name or delete the role using the top-left icons.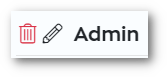 Set User Role
Note: You will need to set a Role as a default on a users' account details.