The Locate Booking screen allows you to locate an active booking, view its details, and request a vehicle for the booking.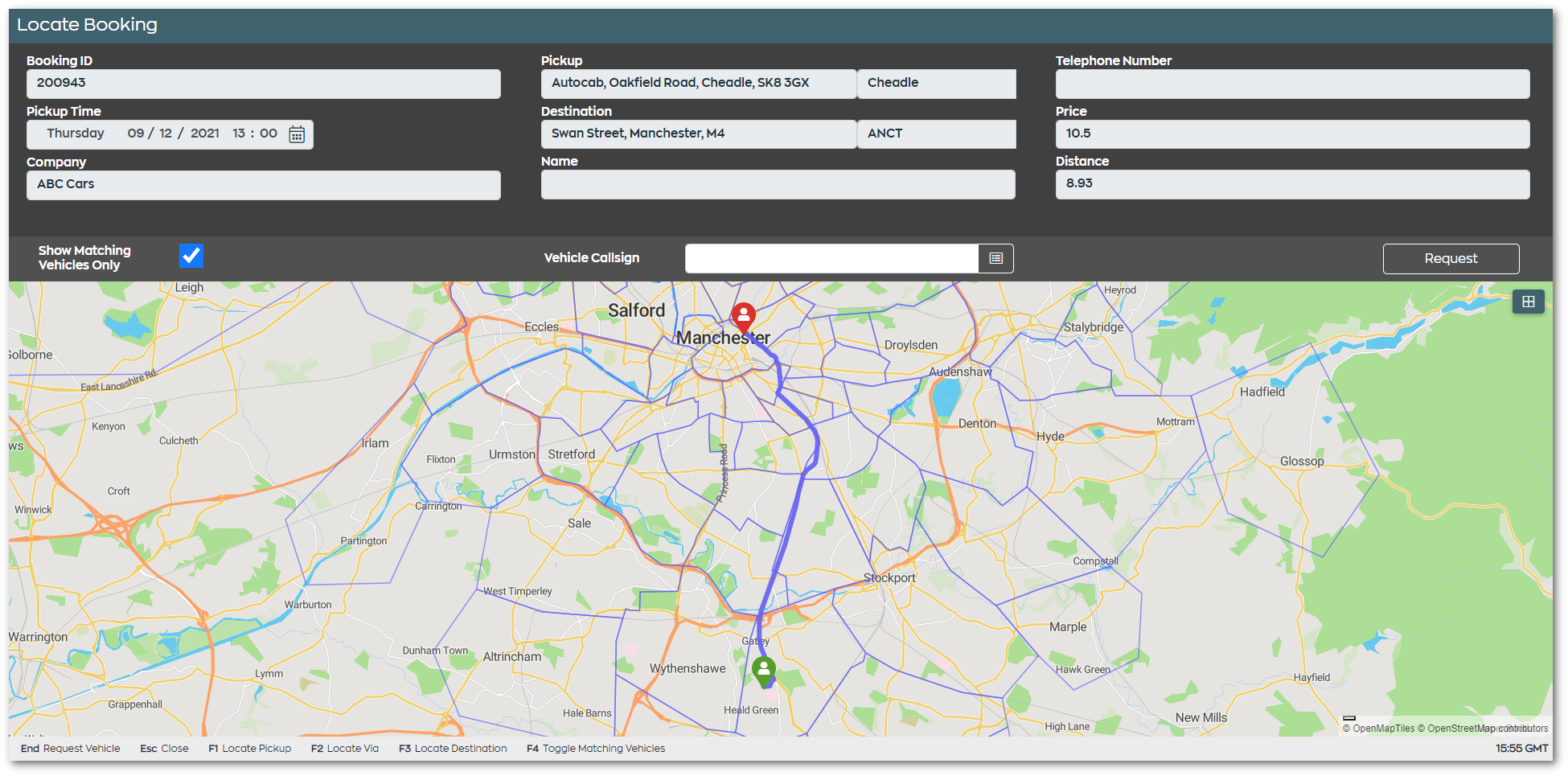 To access this screen:
Press the L key or click on the shortcut button from the Dispatch screen.


Request a vehicle
To request a vehicle:
Enter a callsign into the Vehicle Callsign field.


Then click Request.
Note: You can also click on the (List) icon to select a vehicle.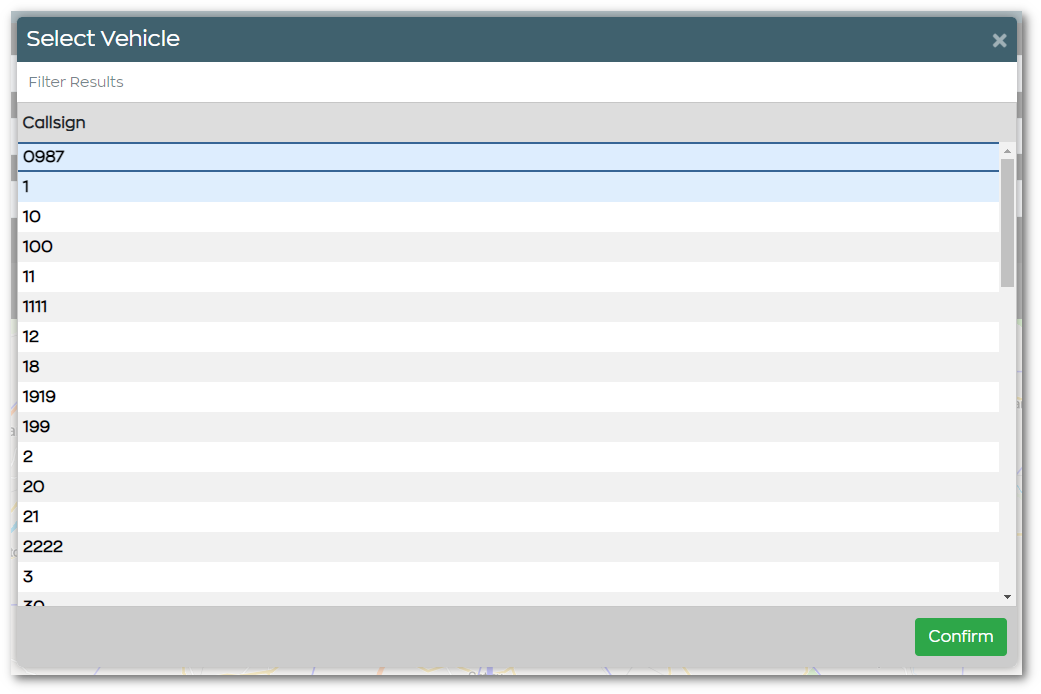 Shortcuts
The bottom section also contains shortcuts that are useful for quickly executing certain functions.

End (Request Vehicle): Request a vehicle for this booking.
Esc (Close): Close the active page or popup.
F1 (Locate Pickup): Locate the Pickup location on the map.
F2 (Locate Via): Locate the Via location on the map.
F3 (Locate Destination): Locate the Destination location on the map.
F4 (Toggle Matching Vehicles): Toggle to show only vehicles matching the booking requirements.