The Zone IVR Control screen allows you to toggle ON or OFF the IVR (Interactive Voice Recognition) schedule for each zone.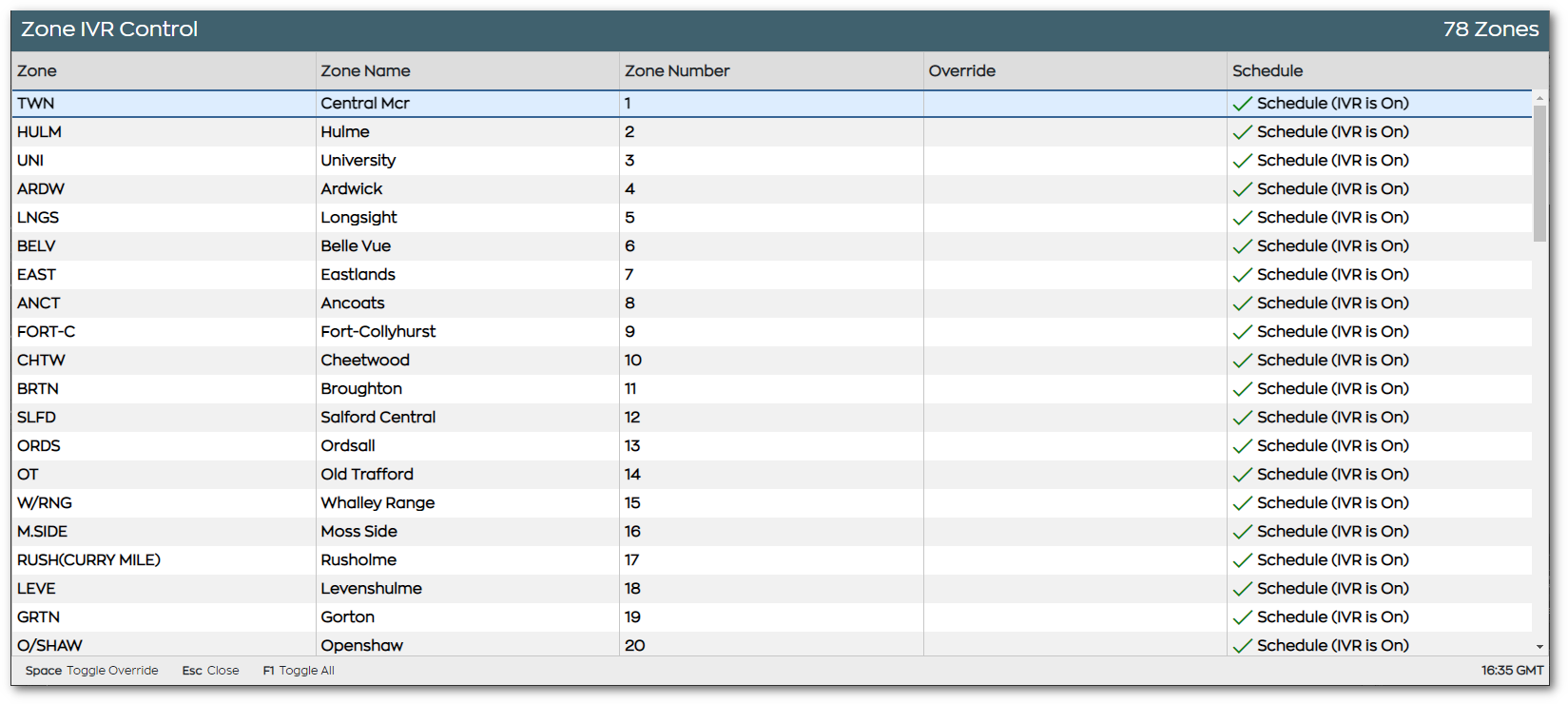 To access this screen:
Press Crtl+I or click on the shortcut button from the Dispatch screen.


Shortcuts
The bottom section also contains shortcuts that are useful for quickly executing certain functions.

Space (Toggle Override): Override IVR schedule to set it to OFF.
Esc (Close): Close the active page or popup.
F1 (Toggle All): Toggle the IVR schedule to OFF for all zones.