The Operator Messages screen allows you to view, search for and send messages between operators.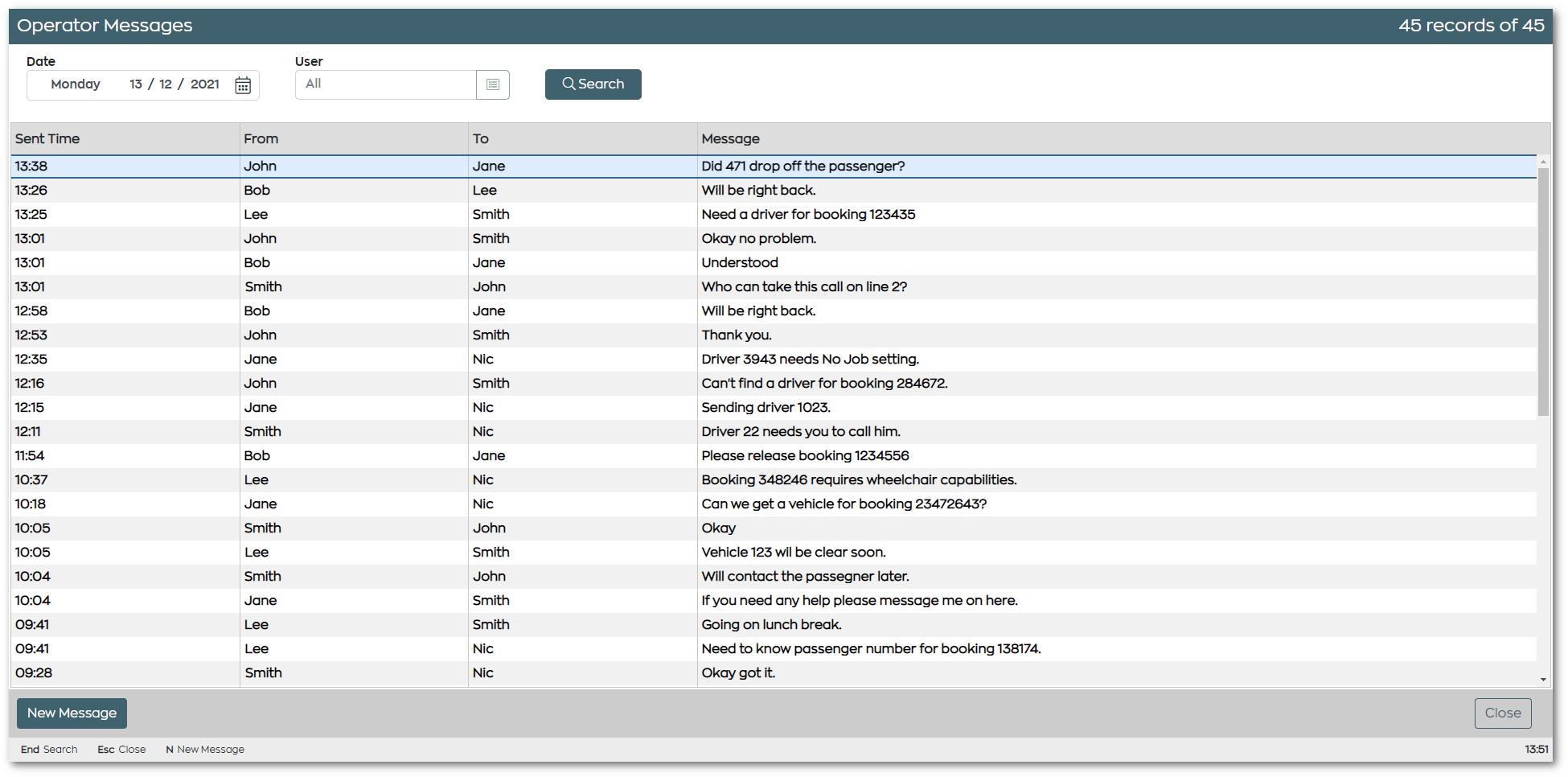 To access this screen:
Click the (Speech Bubble) icon in the top right-hand corner of the Dispatch screen.


New Message
To send a message to an operator:
Press the N key or click on the New Message button.


Enter a User and type the Message.


Then click Send.
Search
To search for specific messages:
Click on the Date field.


Set the date using by pressing Delete then using the Arrow keys, or using the Calendar icon.


Then press the End key or click Search.
Note: You can also filter the messages by selecting a 'User'.
Shortcuts
The bottom section also contains shortcuts that are useful for quickly executing certain functions.

End (Search): Search for operator messages.
Esc (Close): Close the active page or popup.
N (New Message): Create a new operator message.
Notification Message
You can enable or disable Operator Messages blue box message notifications from appearing over driver messages.
To toggle this feature:
1. Click on your User icon in the top-right corner of the screen.
2. Open up Settings.
3. Under Notifications, toggle Operator Messages on or off to enable or disable.