The Fleet Owners screen allows you to create and manage owners for individual fleets.
These fleet owners can then view live and past information about their vehicles and drivers via the Fleet Management Portal (FMP).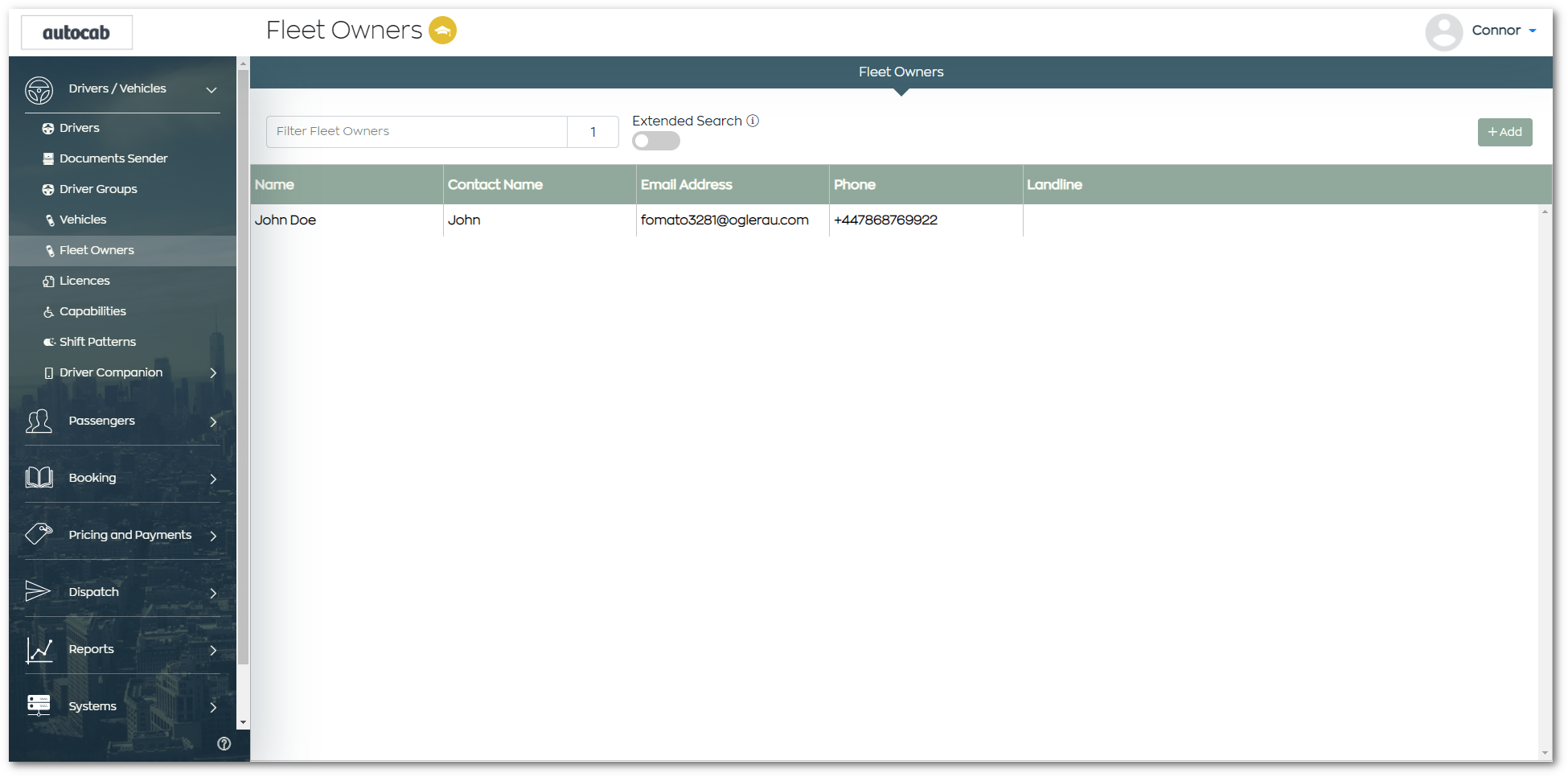 Note: Ghost users who have the 'Fleet Management' permission enabled will also be listed here.
To access this screen:
Click on Fleet Owners from the Drivers/Vehicles dropdown menu.


Add a fleet owner
To add a new fleet owner:
Click on the Add button on the right-hand side.


Enter any required fleet owner details (marked with an asterisk *).


Then click Create.
Once created, the owner can log in to the portal by providing them with the registered email and set password.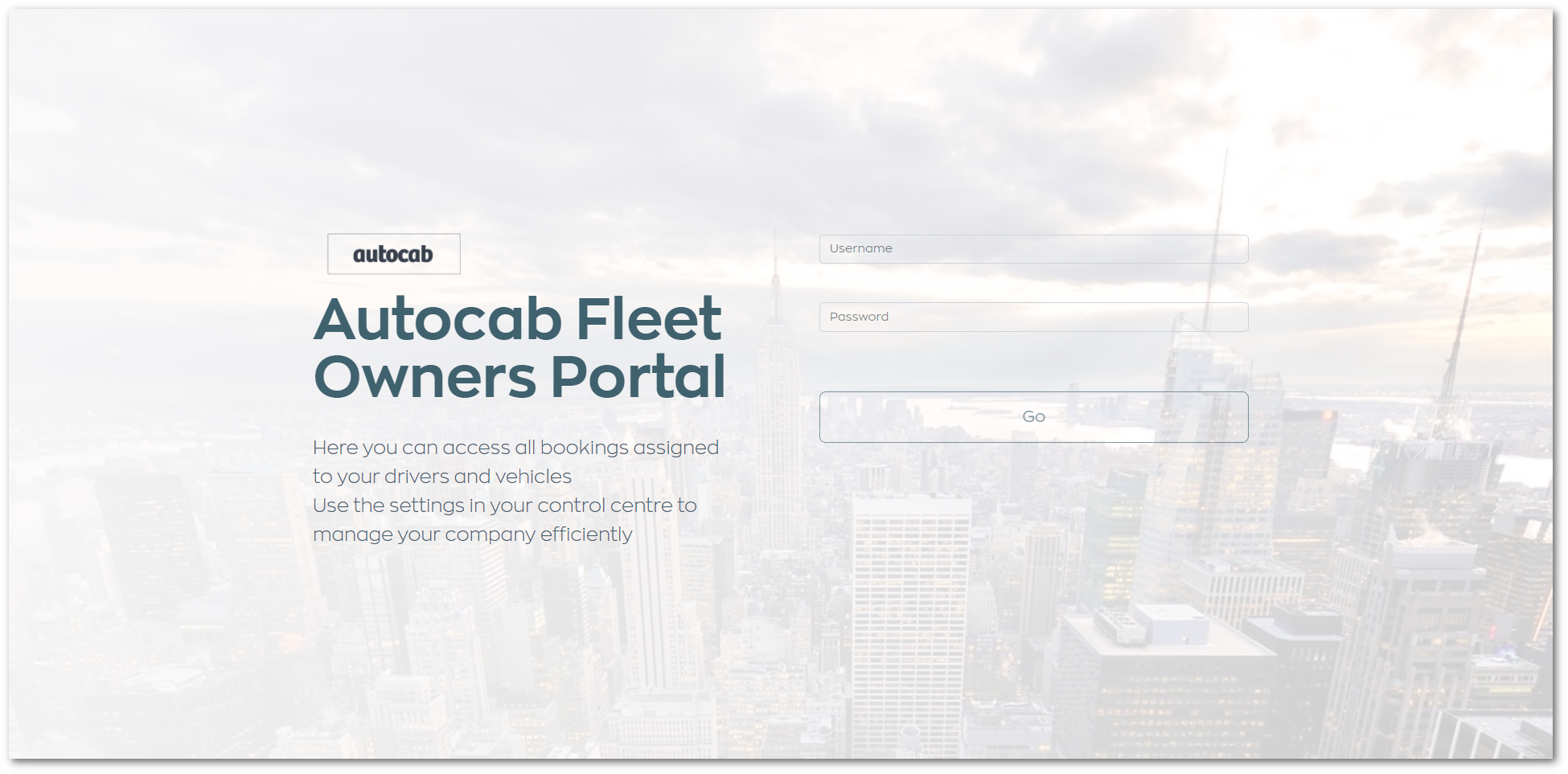 Note: Drivers can be assigned to a fleet via a driver's "System" tab, and Vehicles via a vehicle's "Owner" tab.