The Office To Driver screen is where you can write and save simple messages that can be sent by operators directly to your drivers.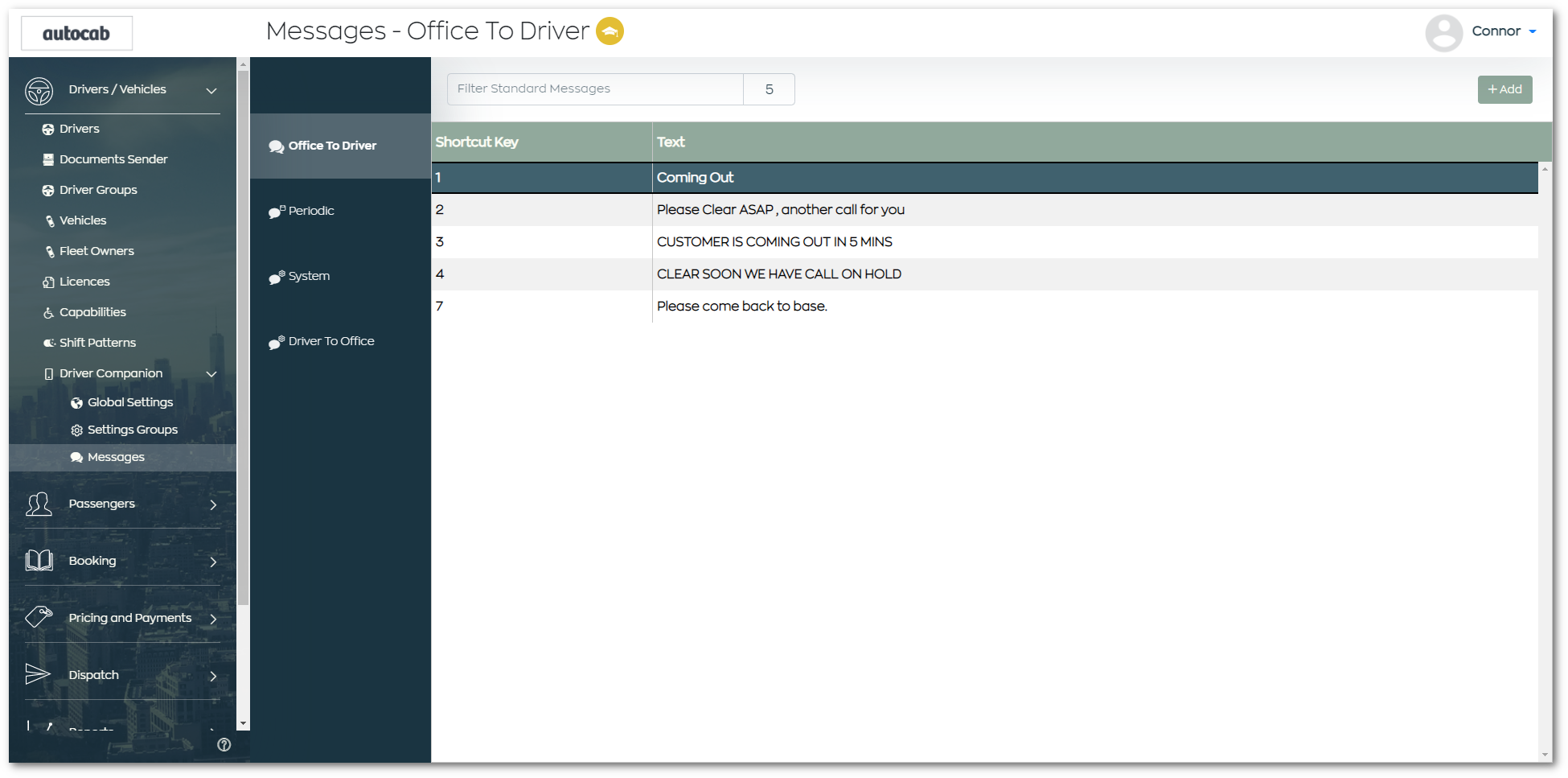 To access this screen:
Click on Office To Driver from the Drivers/Vehicles > Driver Companion > Messages dropdown menu.


Add a message
To add a new message:
Click on the Add button on the right-hand side.


Enter a unique shortcut key and write the message.


Then click Create to save the message.


Once saved, an operator can then view and send the standard message to drivers from the Dispatch screen.
Delete a message
To delete a message:
Double-click to open a message.


Then click Delete.