The Printing Receipts screen allows you to create printable templates for driver receipts.
This is useful for allowing drivers to print branded receipts via Driver Companion after completing a job.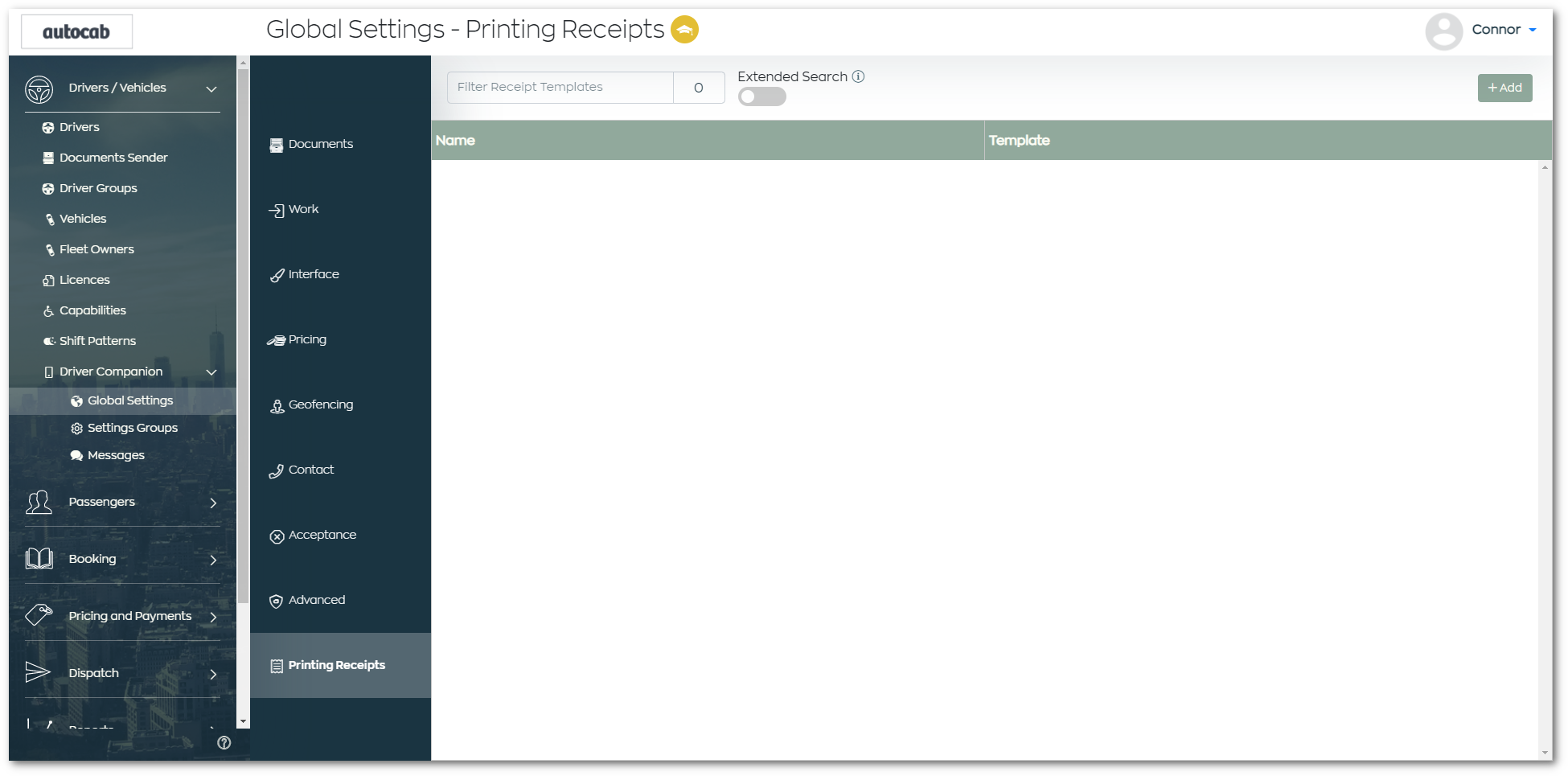 To access this screen:
Click on Printing Receipts from the Drivers/Vehicles > Driver Companion > Global Settings dropdown menu.


Add a receipt template
To add a new receipt template:
Click on the Add button on the right-hand side.


Enter the required details (marked with an asterisk *).


Click on the (+) icon and upload (Select Logo) a template logo.


Then click Change Logo and +Create to save the template.
Note: You will need to select the template in the 'Functionality Groups' before your drivers can start using it.