The Email screen is where you can create and configure custom email templates for different booking stages.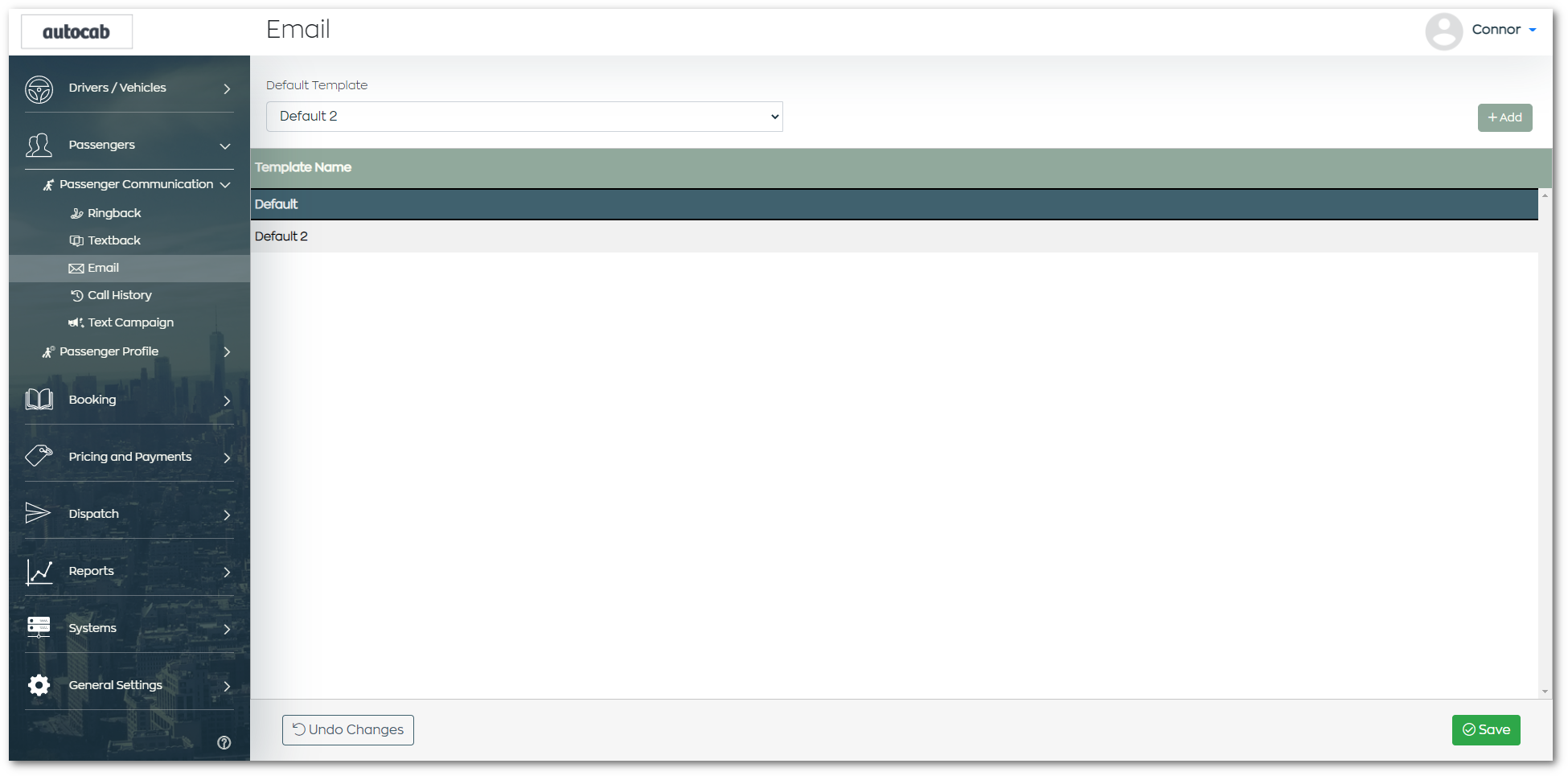 To access this screen:
Click on Email from the Passengers > Passenger Communication dropdown menu.


Add an email template
To add an email template:
Click on the Add button on the right-hand side.


Enter the template Name and Description.


Configure each email type in the Email tab:

Job Booked: When a job is booked send this template.
Driver Outside: When a driver is outside send this template.
Job Completed: When a job has been completed send this template.
General Configuration:
Send for Passenger: Enable to send the email to passengers.
Send for Account: Enable to send the email for account bookings.
Configure Booking Fields: Select which booking fields should be shown on the email.
Message Configuration:
Job Booked – Subject: Write the subject for the email.
Job Booked – Body: Write the main body text for the email.

Note: You can also add custom tags to a message by pressing F9 and selecting an available tag.


Then click Create to add the template.