The System screen is where you can customise pre-configured messages sent by your Autocab system.
For example, you may want to customise the messages for payment status, driver actions, phone calls, and warnings.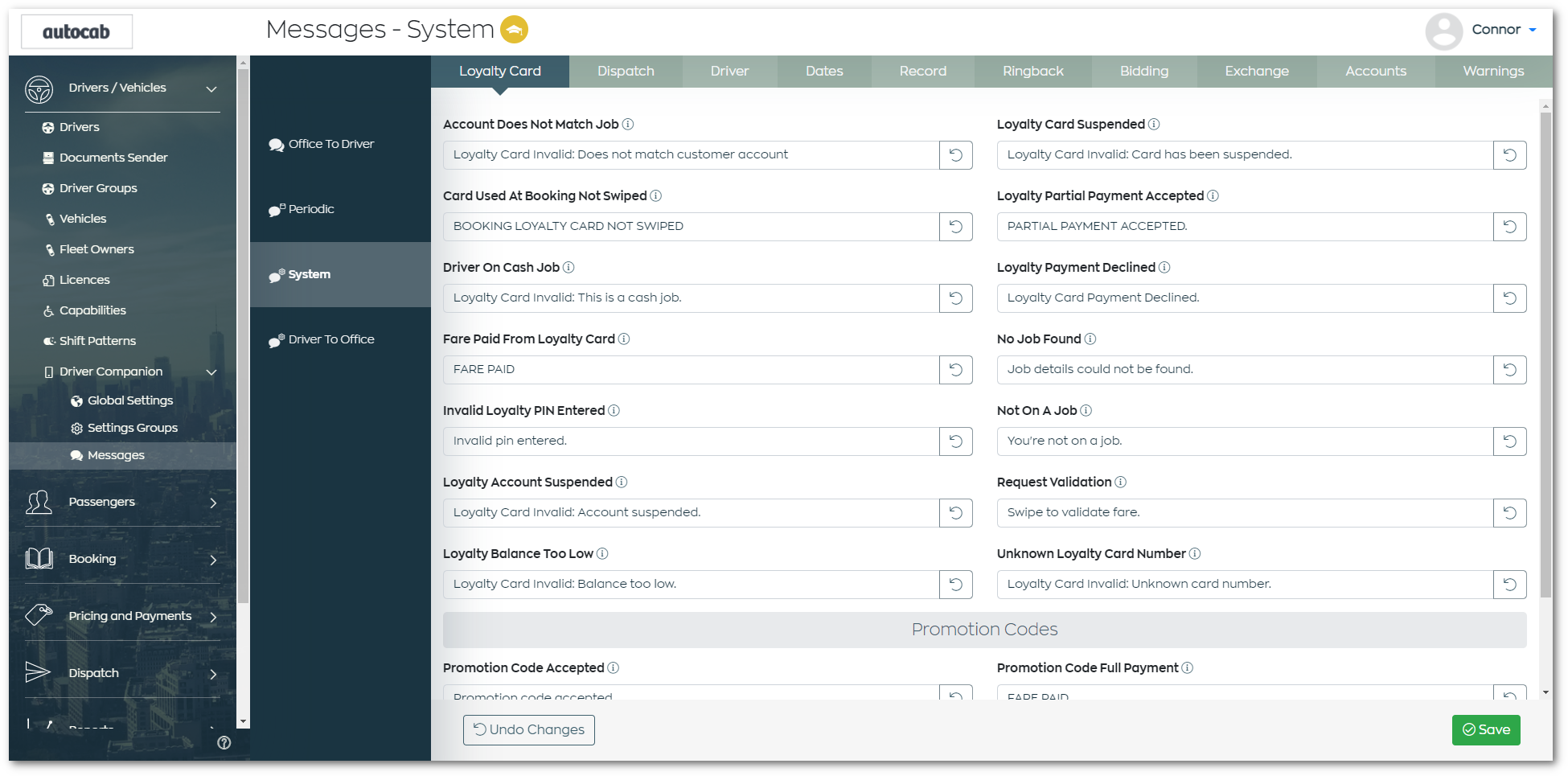 To access this screen:
Click on System from the Drivers/Vehicles > Driver Companion > Messages dropdown menu.


Customise a message
To customise a system message:
Click to open a tab for each system message type.


Click on a message field.


Write your custom message.


Then click Save.


Undo changes
To undo any changes made:
Click on the (Undo) button next to a message or at the bottom left-hand corner.