The Documents Sender screen is where you can configure and send documents from the office to drivers.
This is useful for sending out documents that need to be signed or accepted by a driver or group of drivers.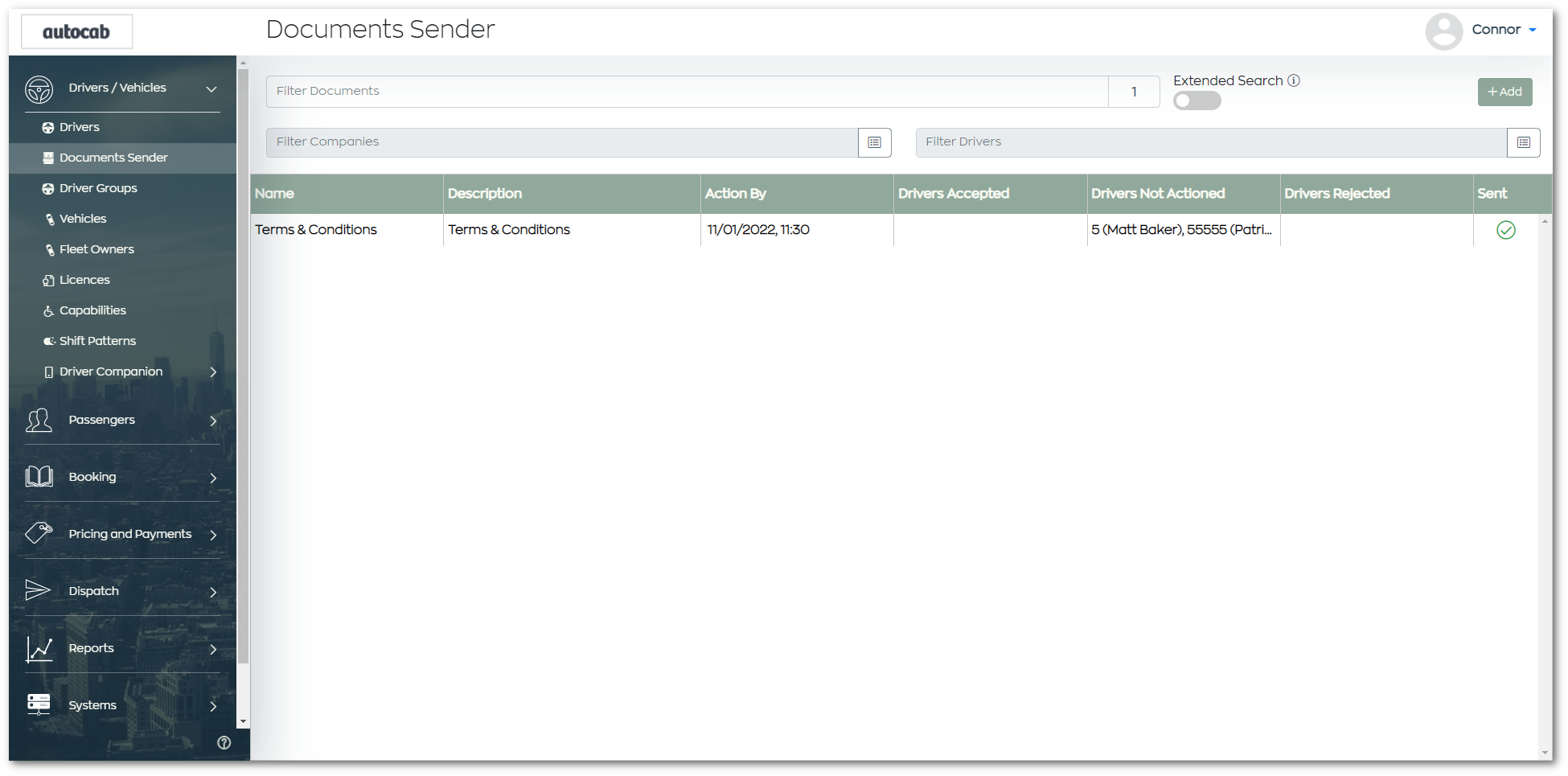 To access this screen:
Click on Drivers/Vehicles in the left-hand menu, and then click on Documents Sender.


Add a Document
To add a document to the document sender without sending it to a driver:
Click on the Add button.


Configure the following document details:

Name: The name of the document.
Description: The description to describe the document and actions a driver should take.
Document: For uploading the document (Format: .txt, .pdf).


Then click Create to save the document.
Send a Document
To send a document to a driver:
Double-click on your saved document or click on Add again.


Configure the following document details:

Action By: The date/time the document needs to be actioned by.
Warning Days: The number of days before a driver is warned about actioning the document.
Schedule For: The date/time the document needs to be sent out.
Sent At: The document's delivery status.
Auto Suspend on Reject: Enable if you want to suspend drivers if they reject the document.
Required Companies: Select a company to add all the company's drivers to the driver list.
Required Drivers: The drivers the document should be sent to.
+Add: Click to select and add individual or all drivers.


Then click Create to schedule the document to be sent.
Note: You can also click on 'Send Now' to send the document straight away, as well as, 'Send Reminder' to send a reminder to non-actioned drivers.

Once sent, a driver can then review the document via Driver Companion's Driver Documents section.