The Scheduler screen is where you can create custom schedules to be applied to your tariffs.
This is useful for repeating a tariff at certain times of the day or on selected timeframes.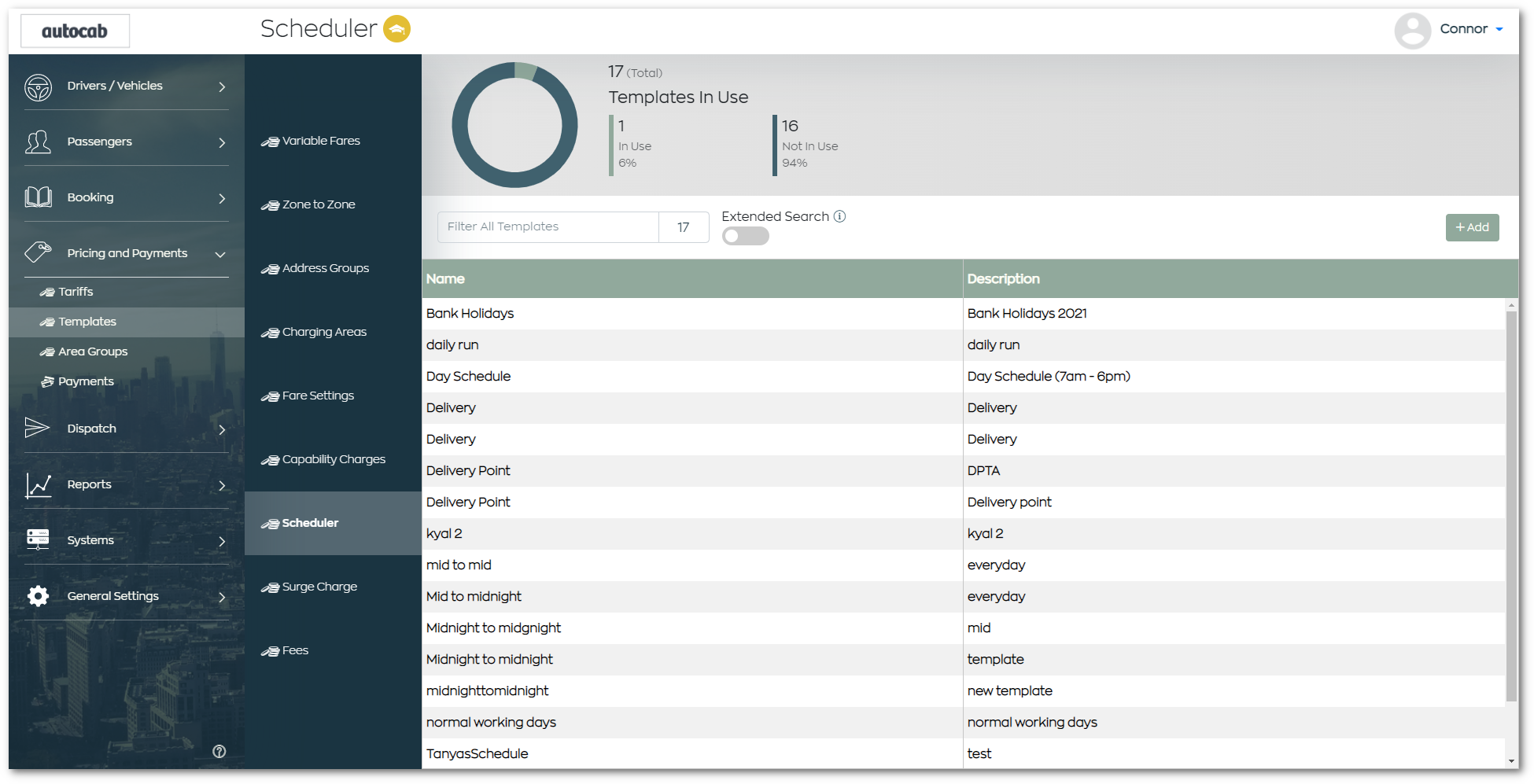 To access this screen:
Click on Scheduler from the Pricing and Payments > Templates dropdown menu.


Add scheduler template
To add a new scheduler template:
Click on the Add button on the right-hand side.


Configure the template settings:

Name: Enter a unique name for the template.
Description: Enter a basic description of the template.


Click on the Add button again on the right-hand side.


Configure a custom schedule:

Include/ Exclude: Select if the tariff should be active or disabled during the set schedule.
Schedule: Configure your custom schedule timeframe.


Then click Create to add the schedule and again to create the template.
Note: You can add multiple schedules to the same template.

Once a template is created, you can then apply it to your tariffs.