The Surge Charge screen allows you to configure additional settings for surge charges.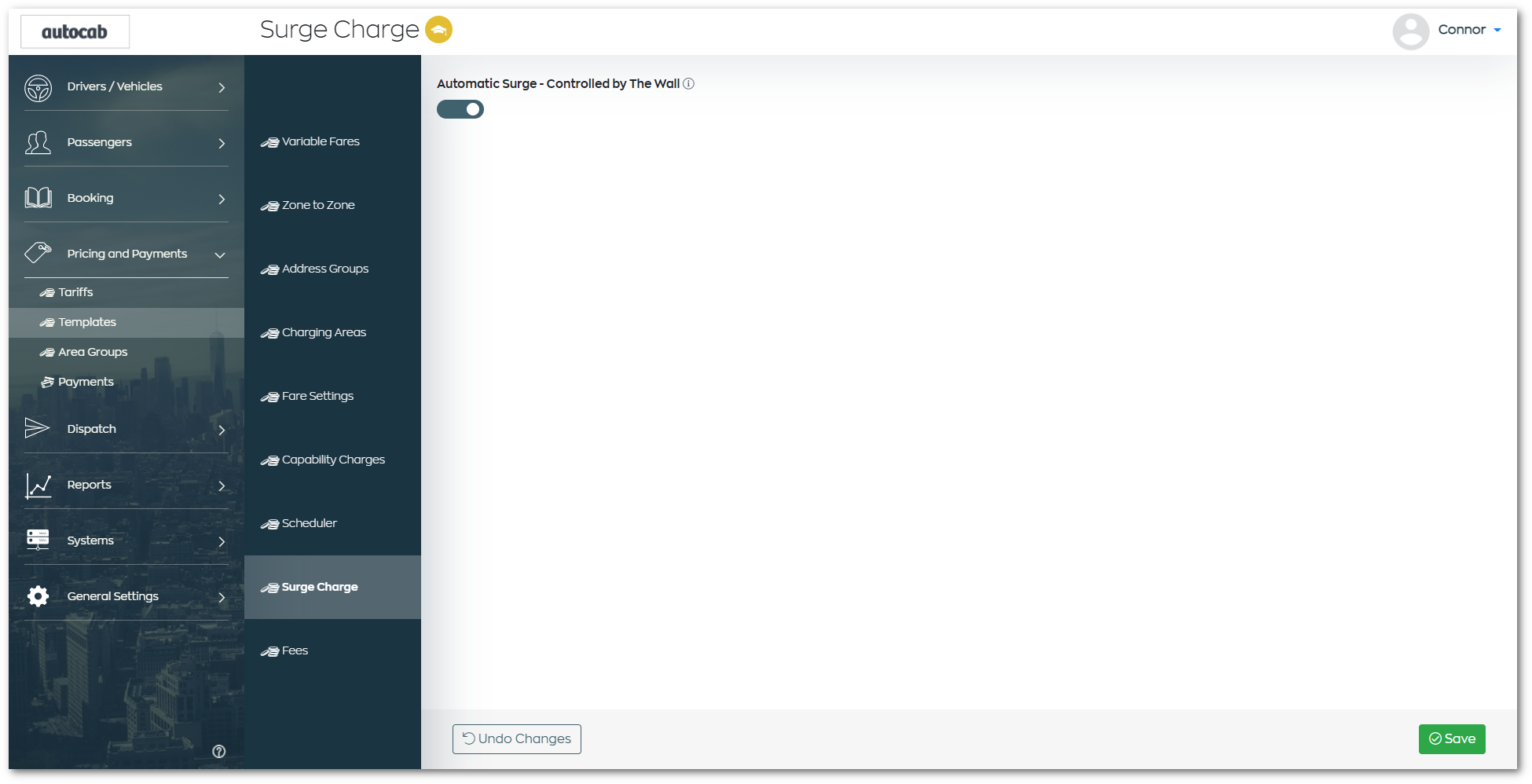 To access this screen:
Click on Surge Charge from the Pricing and Payments > Templates dropdown menu.


The following settings can be configured:
Automatic Surge - Controlled by The Wall: Enable to control surge rules and levels via The Wall.