The Bid Zones screen allows you to configure which zones will allow bidding on jobs by drivers.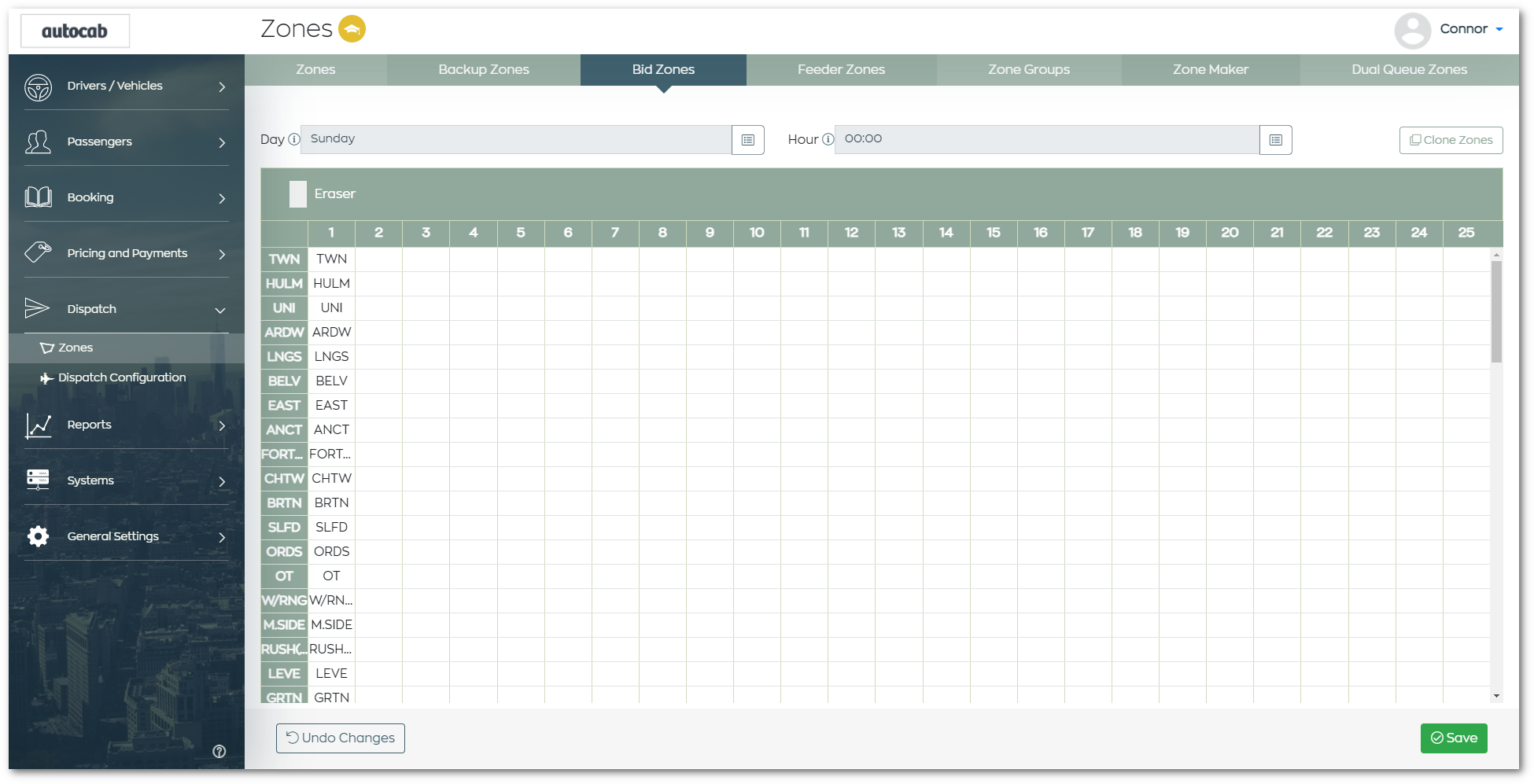 To access this screen:
Click on Zones from the Dispatch dropdown menu, and then click the Bid Zones tab.


Add bid zones
To add new bid zones:
Select a Day and Hour.


Double-click on a zone cell from the table.


Select which zone should be a bidding zone.


Click Confirm to add the zone.


Then click Save.
In the above example, a job booked in the UNI zone is allowed to be bid for by drivers in both the UNI and TWN zones.
Note: You can delete a zone from the table by selecting the Eraser button, and then clicking on a zone.