The Zone Groups screen is where you can group zones for specific timeframes.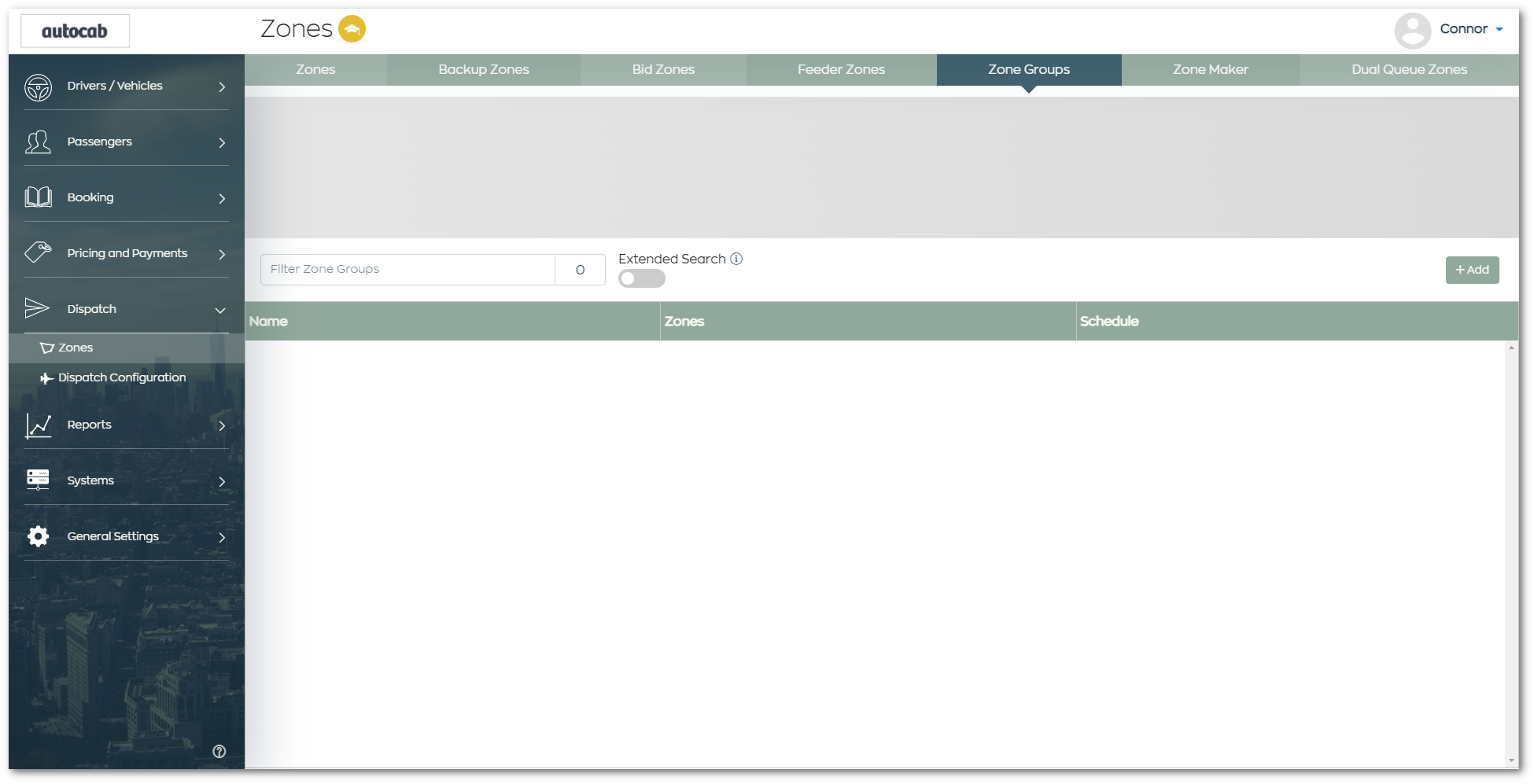 To access this screen:
Click on Zones from the Dispatch dropdown menu, and then click the Zone Groups tab.


Add zone group
To add a new zone group:
Click on the Add button on the right-hand side.


Configure the feeder zone settings:

Enable: Toggle to enable or disable the zone group.
Name: Enter a unique name for the group.
Zones: Select which zones to group together.
Schedule: Configure the schedule for when this group will be active.
Time Schedule: Configure the exact time and day for when this group will be active.


Then click Create.
In the example above, the zones TWN, HULM, and UNI will be grouped together weekly on Sunday/Saturday between 6 am and 8 pm.