The Dual Queue Zones screen is where you can configure which zones will allow multiple queue positions for your drivers.
This is useful when drivers need to maintain two queue positions when they enter a zone within another zone.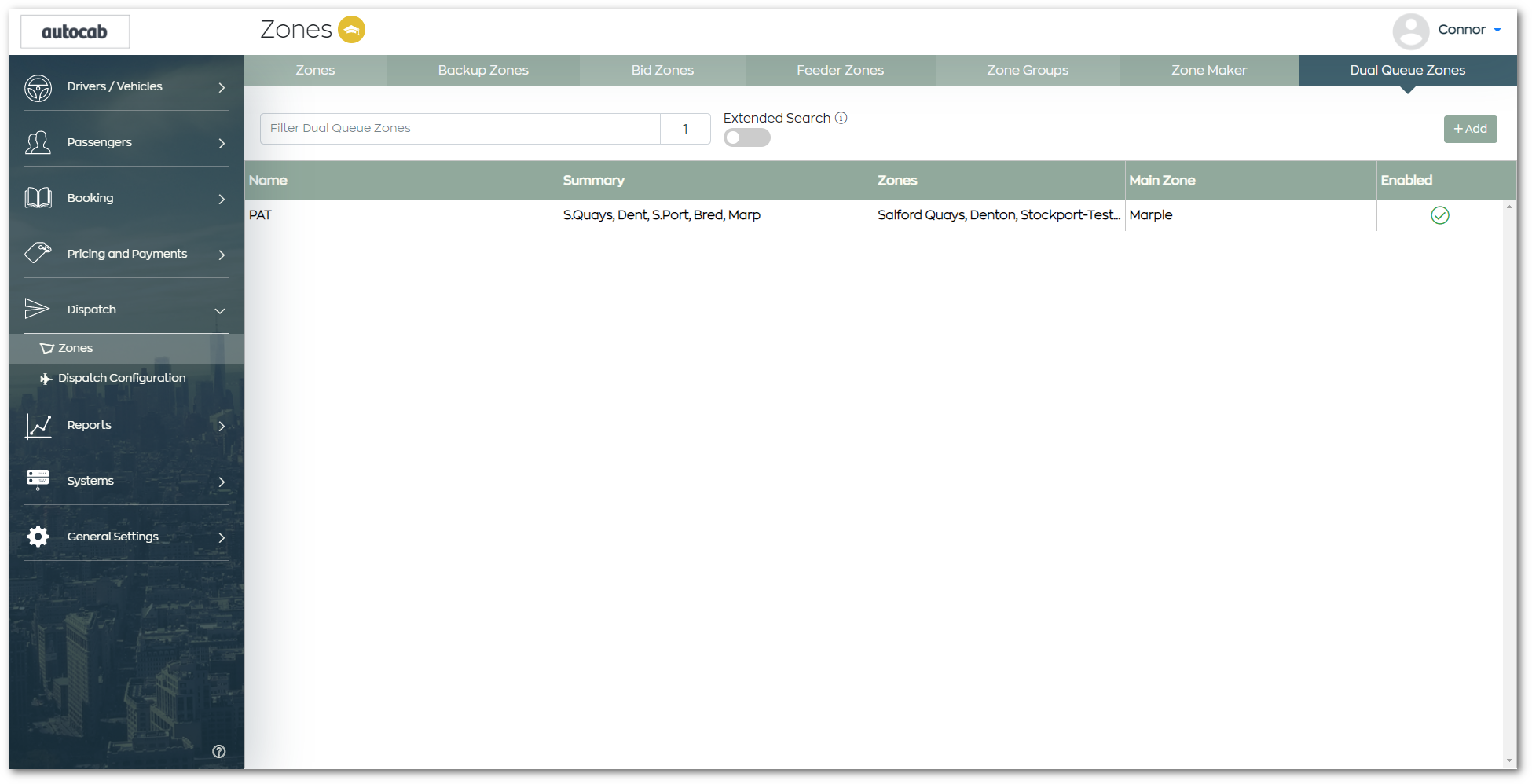 To access this screen:
Click on Zones from the Dispatch dropdown menu, and then click the Dual Queue Zones tab.


Add dual queue zone
To add a new dual queue zone:
Click on the Add button on the right-hand side.


Configure the dual queue zones:

Name: Enter a unique name.
Enabled: Toggle to enable or disable the dual queues for these zones.
Zones: Select which zones will allow dual queue positions when a vehicle is also in the main zone.
Main Zones: Select the main zone.


Then click Create.
In the example above, zones TWN, HULM, and UNI will allow drivers to have dual queue positions, while also being in the main zone.