The Delays Reports screen allows you to find out the total delay time in minutes for each of your zones.
This is useful to your business because once potential problem zones have been highlighted, you can then investigate ways of combating the delays and providing an overall better service for your customers.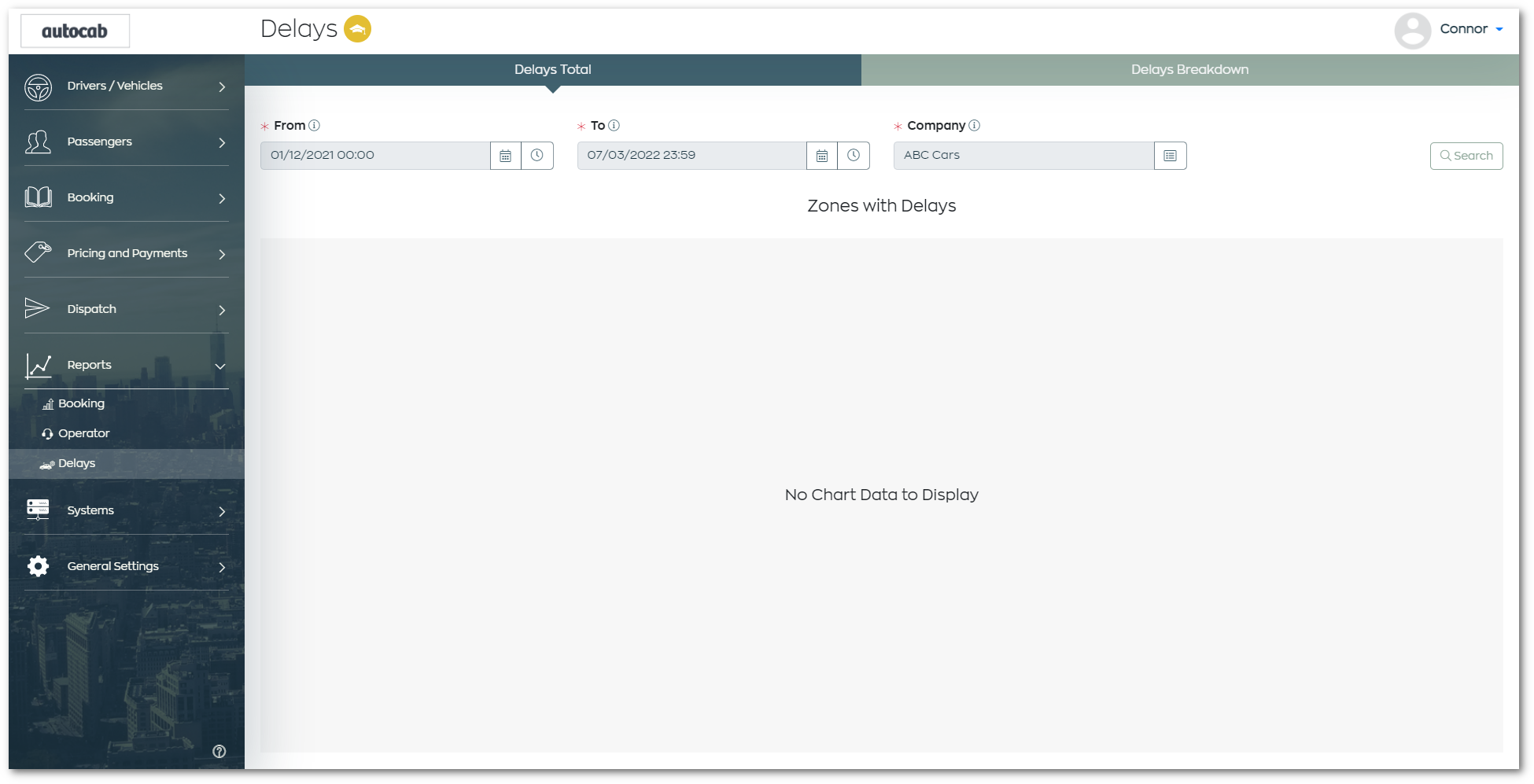 To access this screen:
Click on Delays from the Reports dropdown menu.


Delays Total
The Delays Total report is where you can view the total time of delays per zone.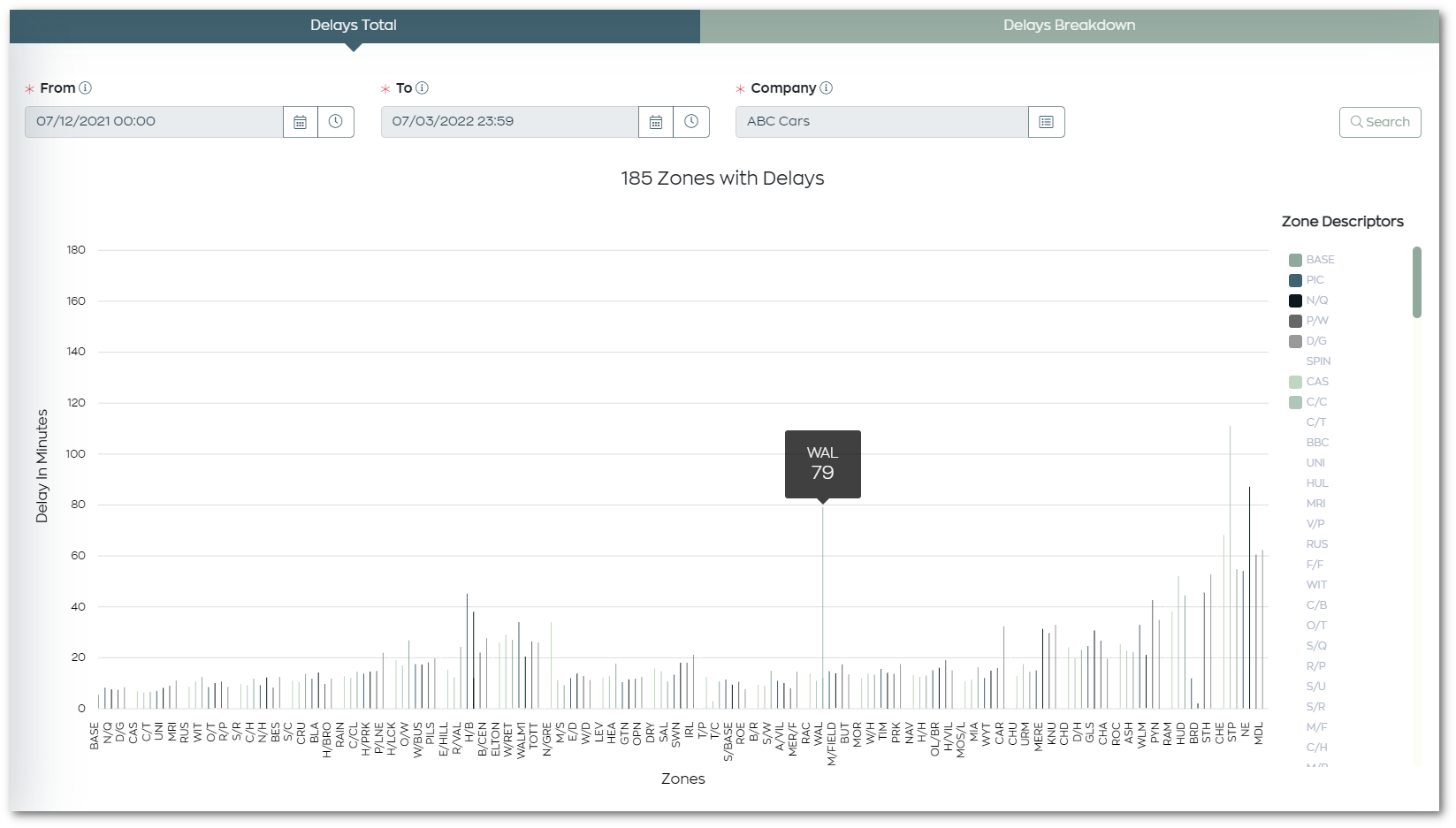 Delays Breakdown
The Delays Breakdown report is where you can break down the total time of delays for specific zones or capabilities.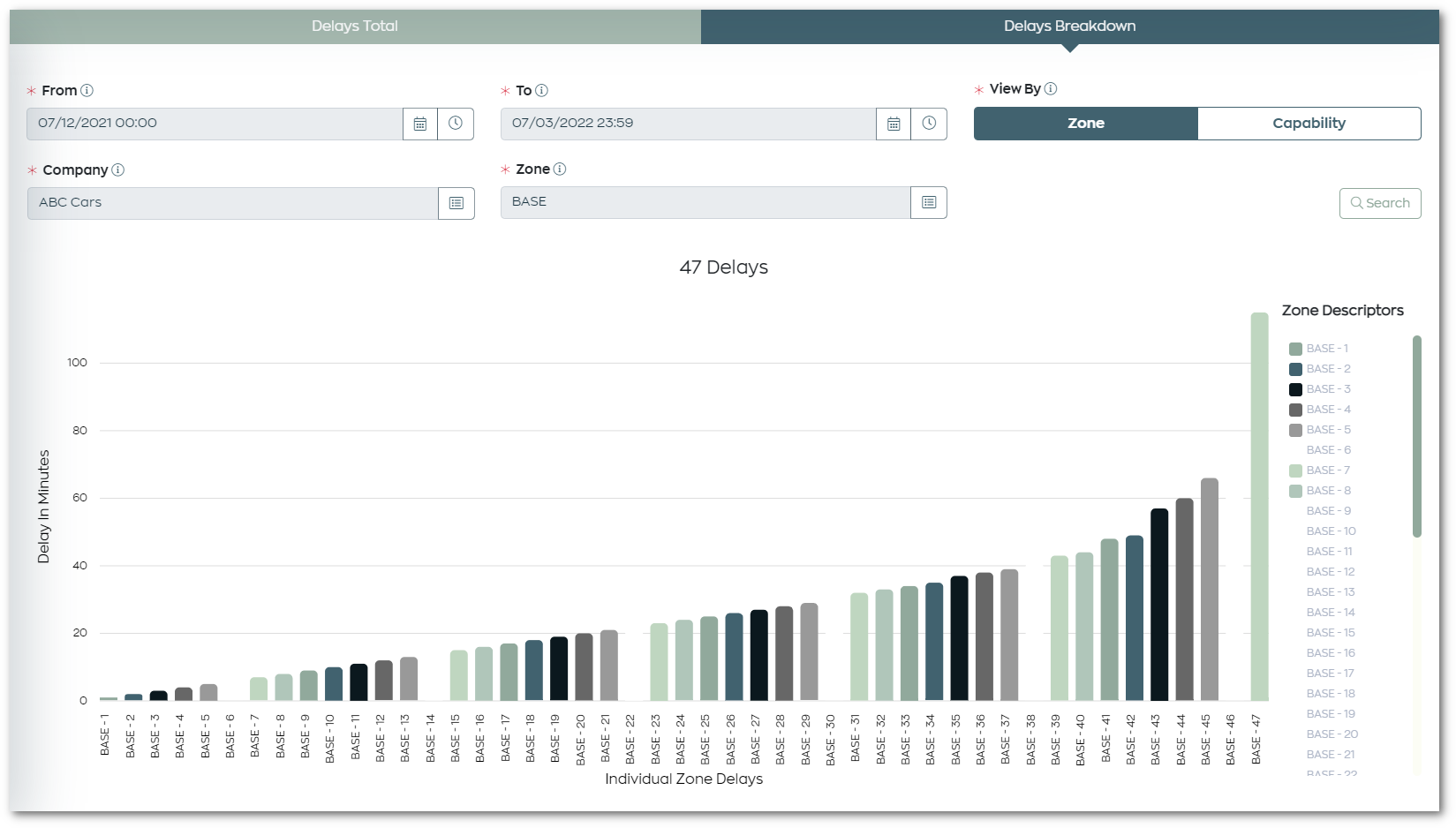 Change search results
To change the search results of either report:
Configure your search criteria.


Then click Search.