The Operator Reports screen allows you to extract information regarding the operators in your office who are booking jobs into the system.
This is useful for looking into how well your operators are performing, and how many bookings of each kind they are doing.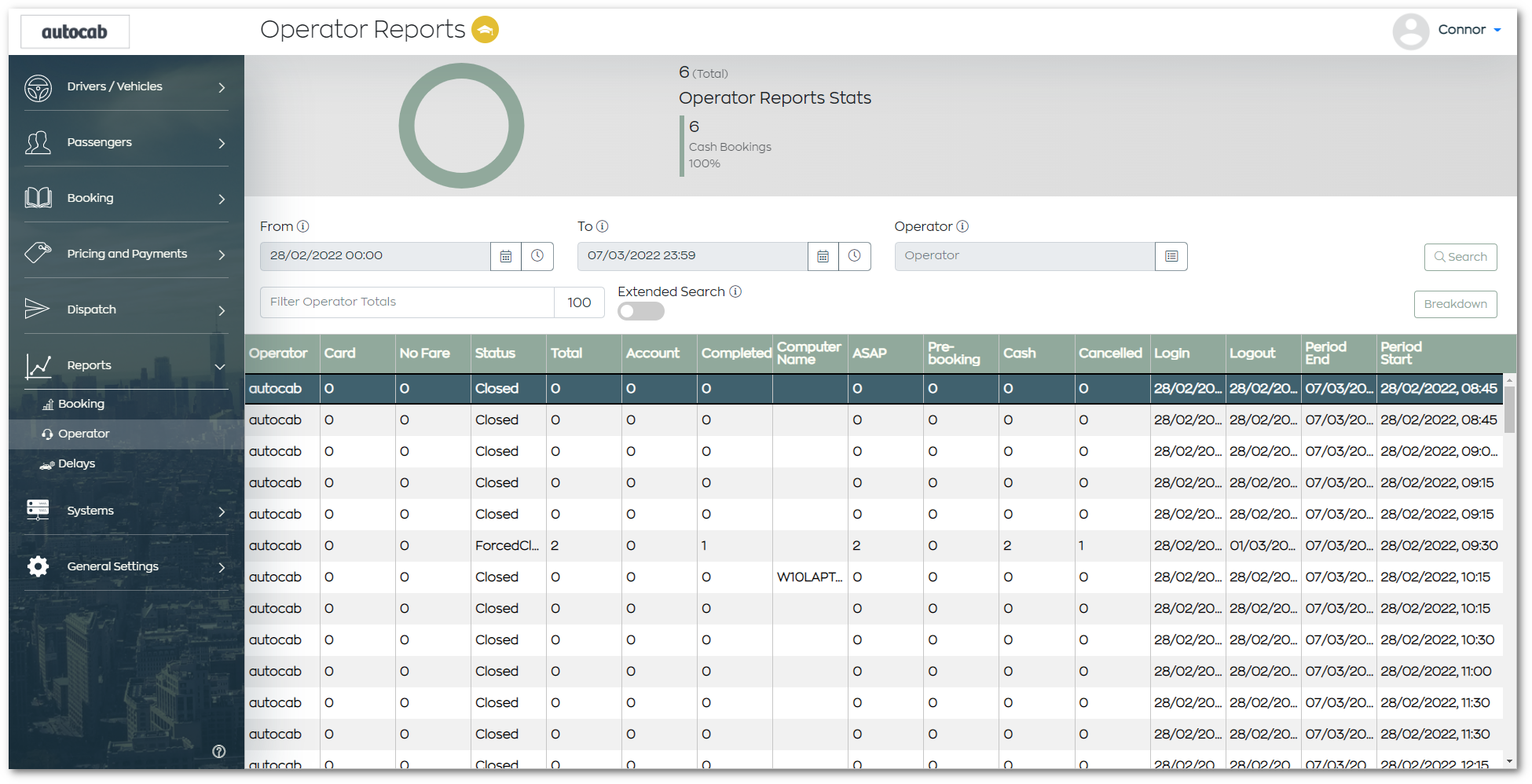 To access this screen:
Click on Operator from the Reports dropdown menu.


Change search results
To change the search results:
Configure your search criteria:

From: Select which date to begin the search from.
To: Select which date to end the search.
Operator: Select which operator to filter the results by.


Then click Search.
Breakdown
To view an hourly breakdown of operator:
Click on the Breakdown button on the right-hand side.


Then select the Period Resolution.


Note: You can also view a breakdown by double-clicking on a table row.