The Import & Export screen allows you to configure how and where your system data is exported to.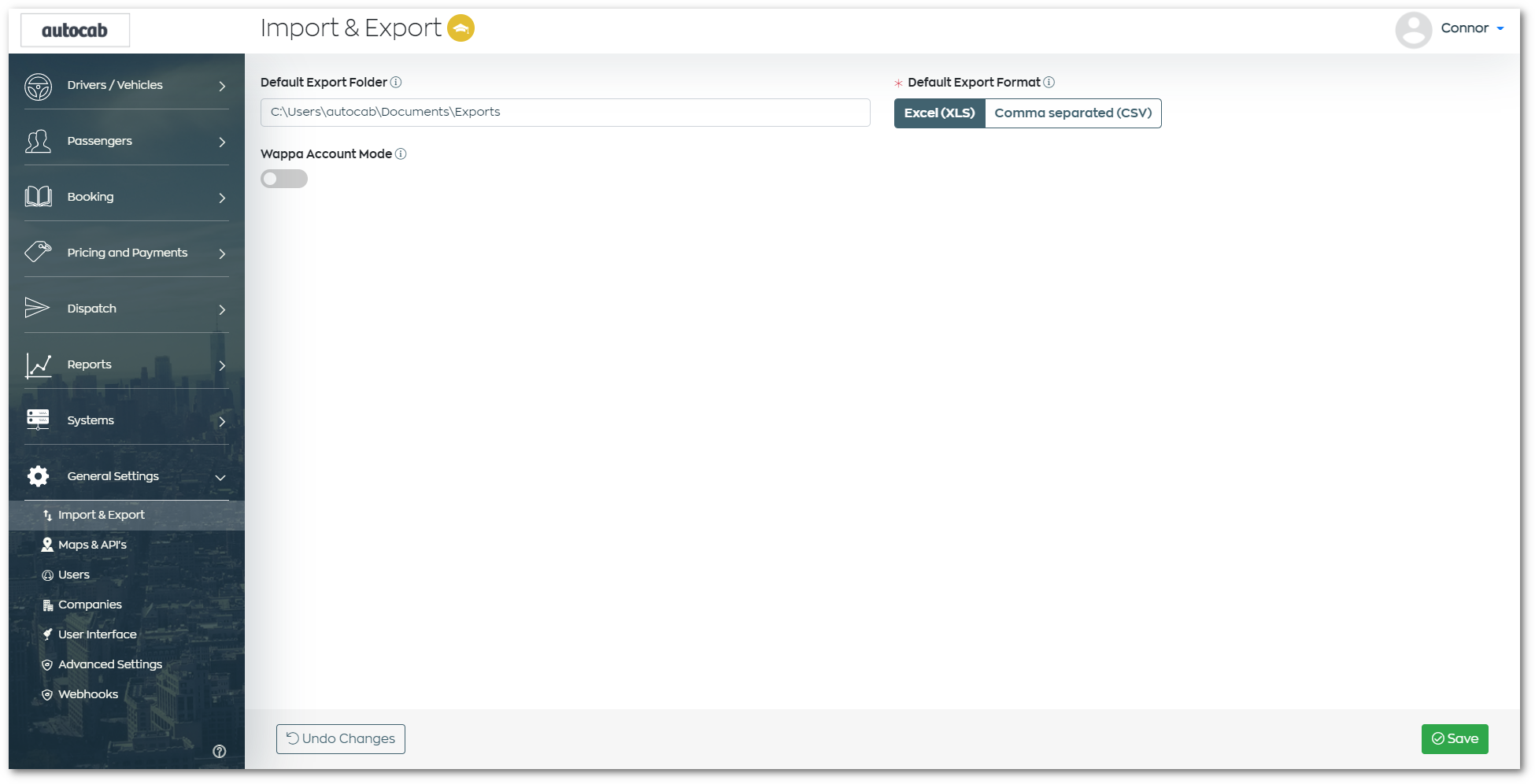 To access this screen:
Click on Import & Export from the General Settings dropdown menu.


The following settings can be configured:
Default Export Folder: Enter the folder path of where your system should save any exported information (E.g. C:\Users\username here\Documents\Exports).
Default Export Format: Select if you want data to be exported as XLS or CSV files.
Wappa Account Mode: Enable if you have a Wappa account and receive jobs from Wappa.