The Corporate Accounts screen is where you can add and manage your corporate customer accounts.
These accounts are an important part of your business as they generate regular income for your company from customers using you as a taxi service.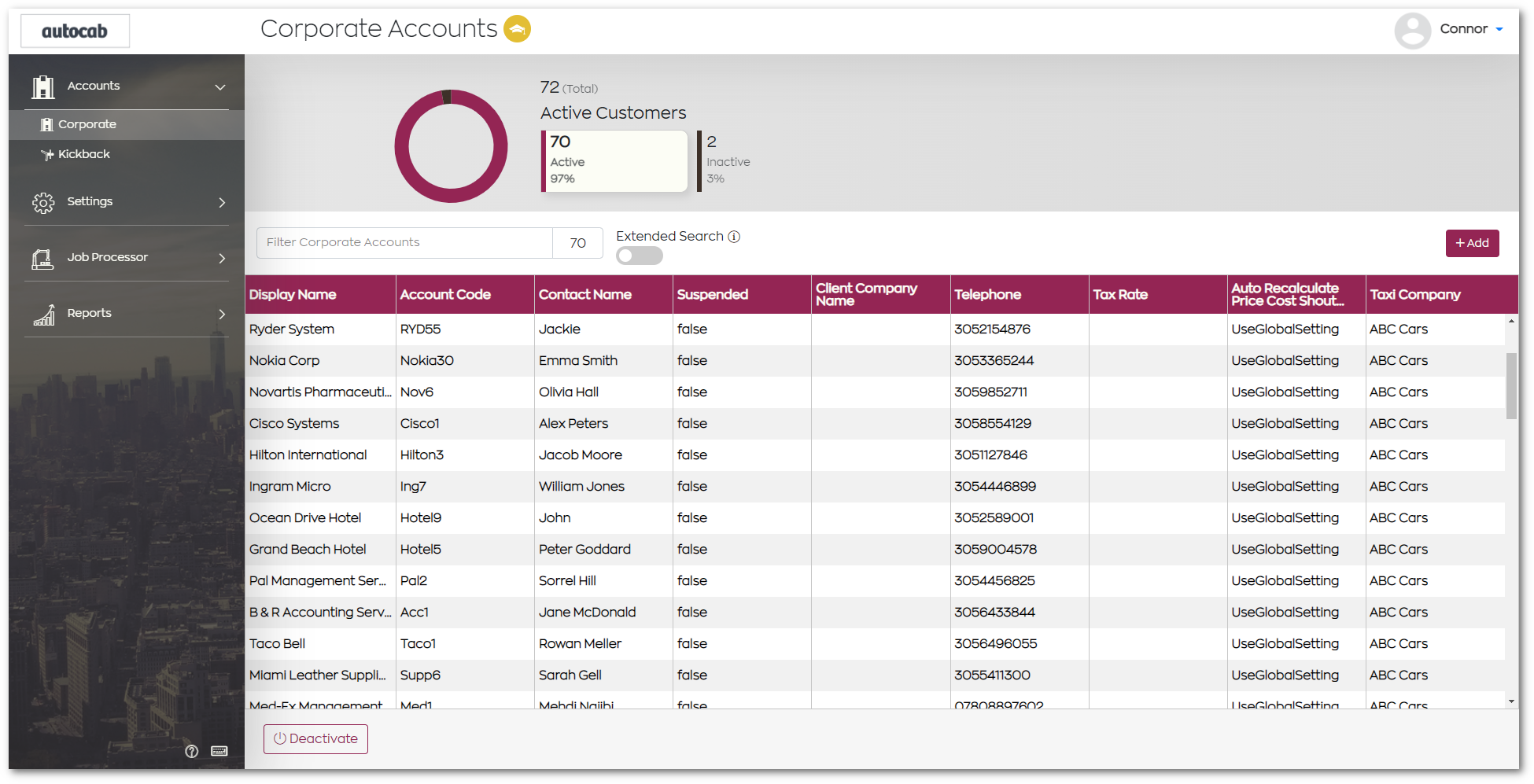 To access this screen:
Click on Corporate from the Accounts dropdown menu.


For further details on creating a Corporate Account, please see Creating a Corporate Account.