The Jobs Archive screen contains all the non-account booking records that do not require further action, such as invoicing since they have already been paid for either through the App, Cab Exchange, Market Place or by Card.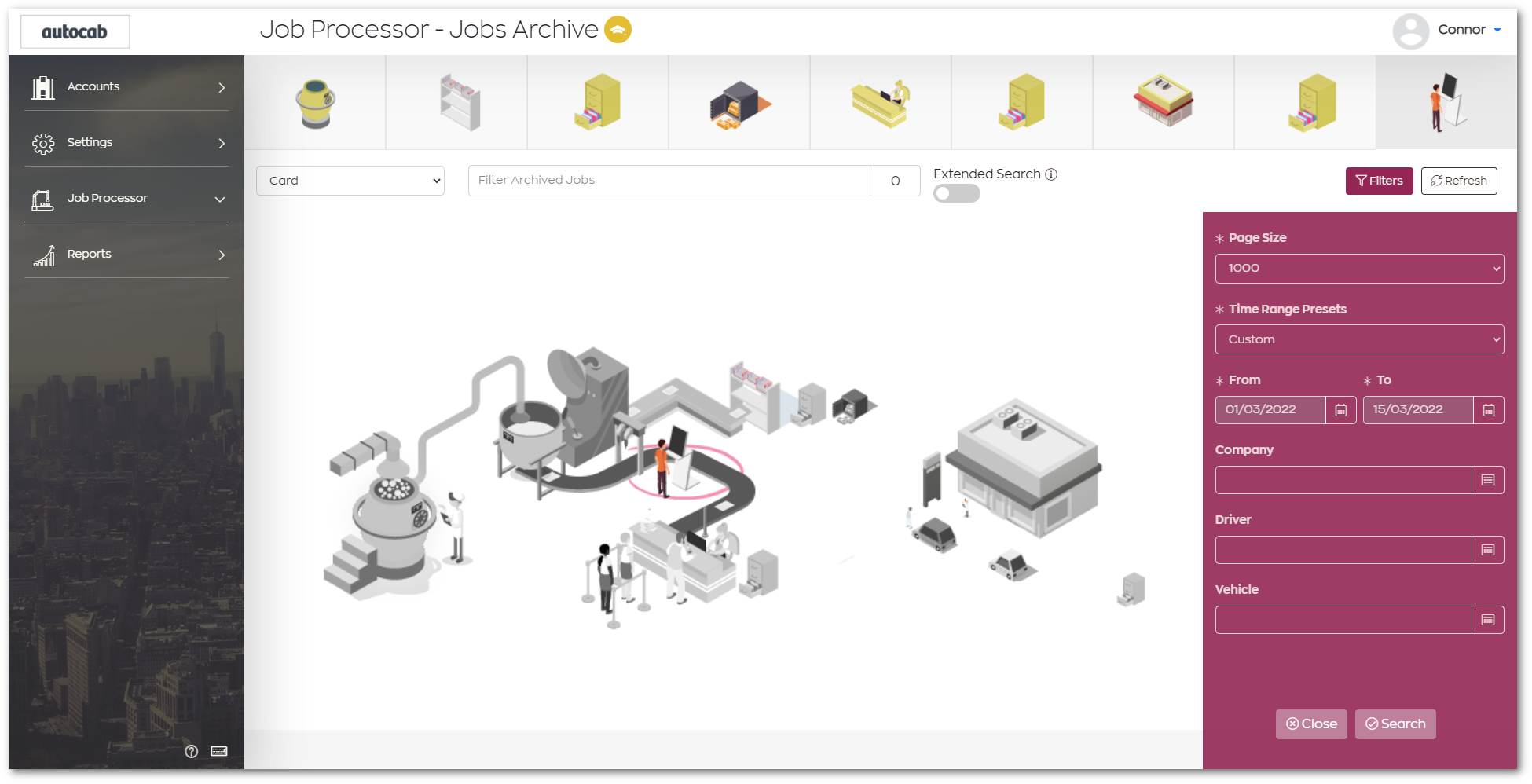 To access this screen:
Click on the Job Processor dropdown menu.


Filtering
To filter the jobs archive table:
Select which job type to filter by from the dropdown menu.


Configure your filter panel options on the right-hand side.


Then click Search.
The jobs archive table will then be populated based on your filter criteria.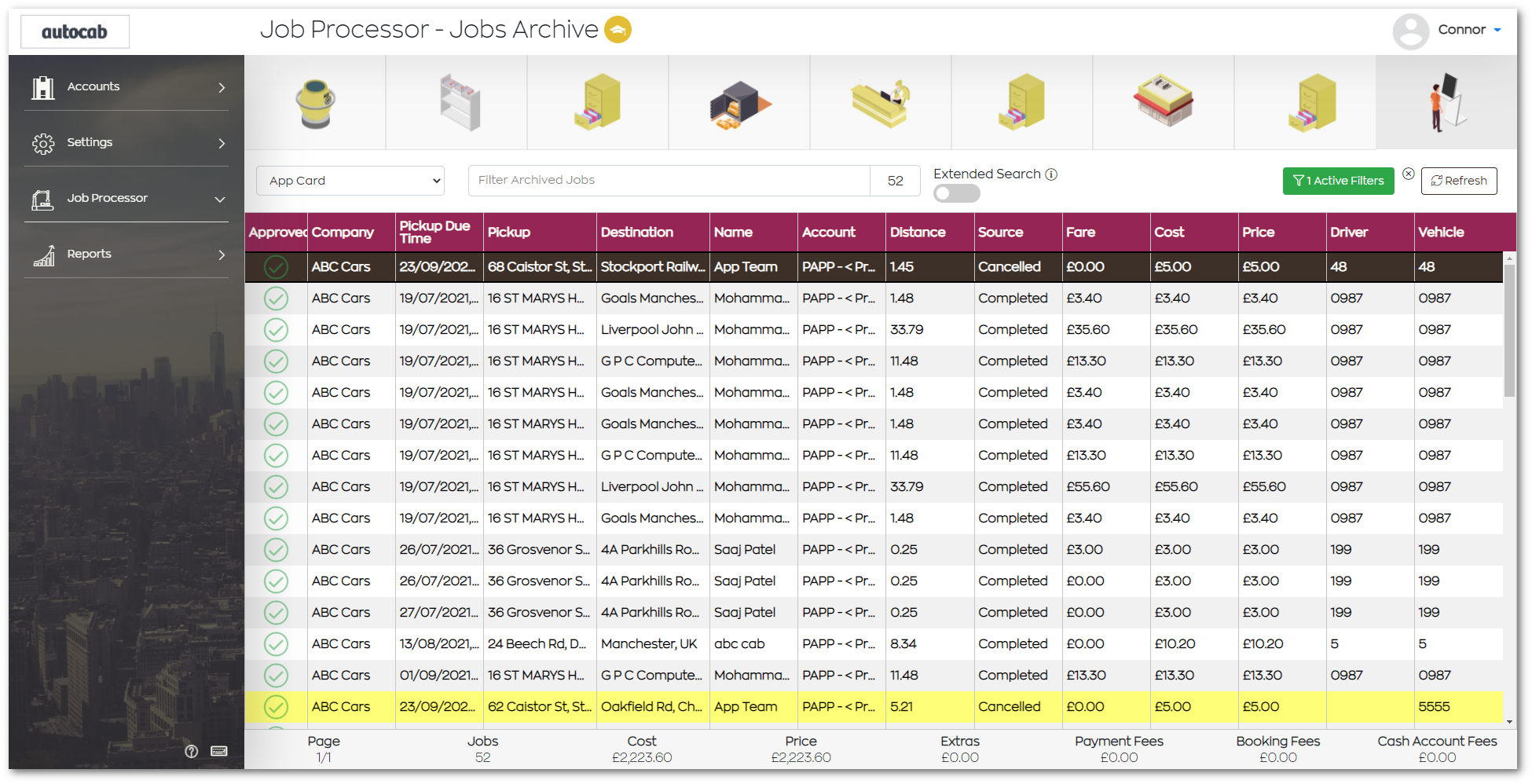 Note: The dockets on this screen will be uneditable as they have already been paid for.
View docket details
To view the details of a docket:
Double-click on a docket from the table.