The Special Locations tab allows you to add custom locations to the passenger app.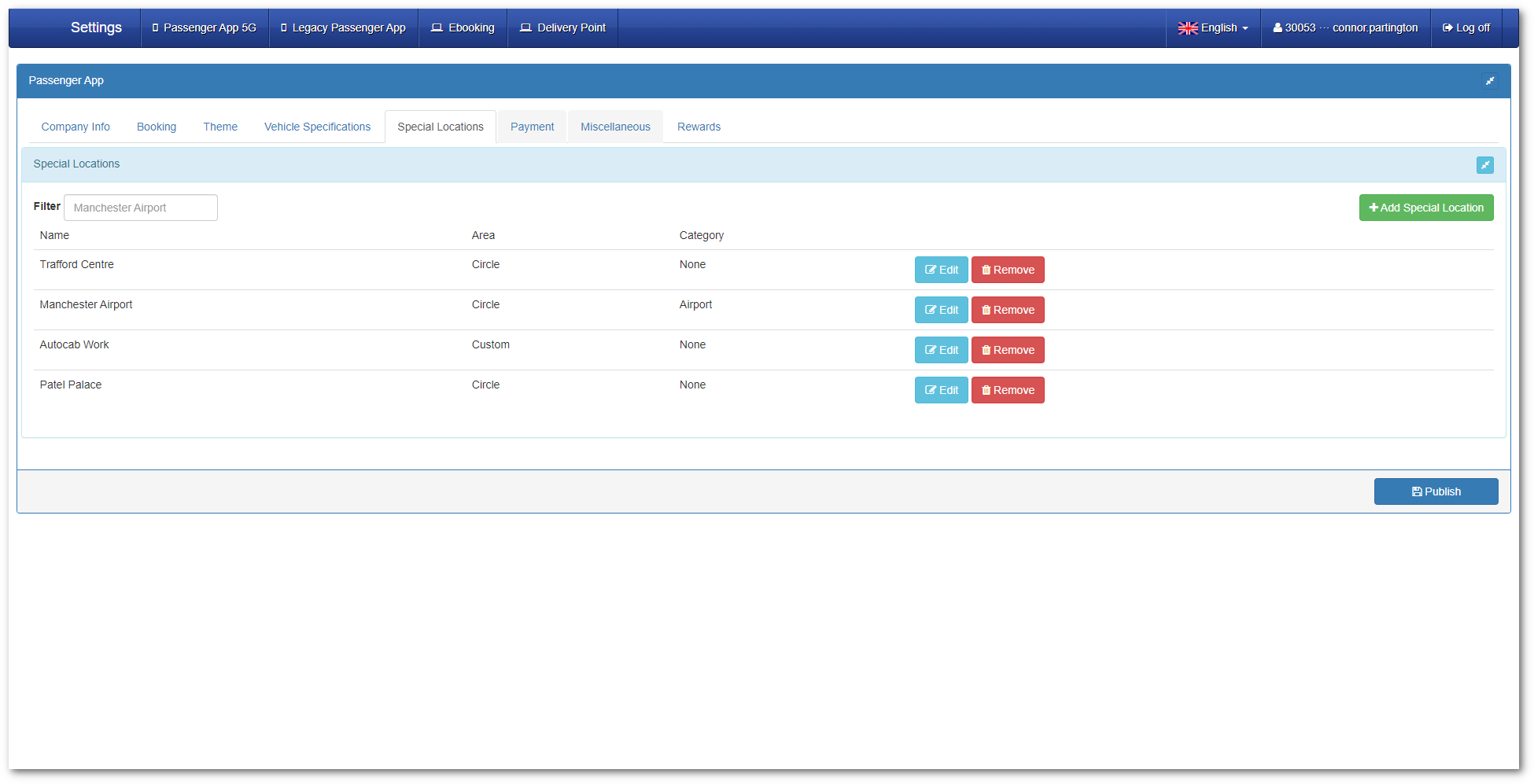 To access this screen:
Go to the AppSettings portal and click on the Passenger App 5G tab.


Then click on the Special Locations tab.


The following settings can be configured:
Add Special Location: Click to add a new special location.

Locate It:

Search: Enter the address or click on the map.

Geo-fence It:

Custom Shape: Create a custom shape to geo-fence the location.
Radius: Enter a radius size to geo-fence the location.

Name It:

Location Category: Select what type of location it is.
Popular Name: Enter a name for the location.
Aliases: Enter any aliases for the location.
Area Name: Enter the location area name.
Note: Remember to click the 'Publish' button to save your changes and publish them live to your passenger app.