Here you will find the latest features, improvements, and bug fixes for 365 Booking & Dispatch.
To ensure you have the best experience using our product, we recommend always updating to the latest version available.
Note: The features available to you within 365 Booking & Dispatch will depend on your company's configuration of the product, and the current version you are using.
Note: The minimum version of Ghost required is 16.000.354 or later.
What's New
Search for Operator Messages by Date
Operator messages can now be searched for by date.
Note: Only users who have the "Operator Message History: Show All" permission enabled, can filter the message history by the user.

Map Navigation and Zoom Keyboard Shortcuts
Users can now navigate the dispatch screen map and 'Locate Booking' modal by using the keyboard shortcuts; Ctrl+Arrow keys to move around the map, and Ctrl +/- keys to Zoom out/in on the map.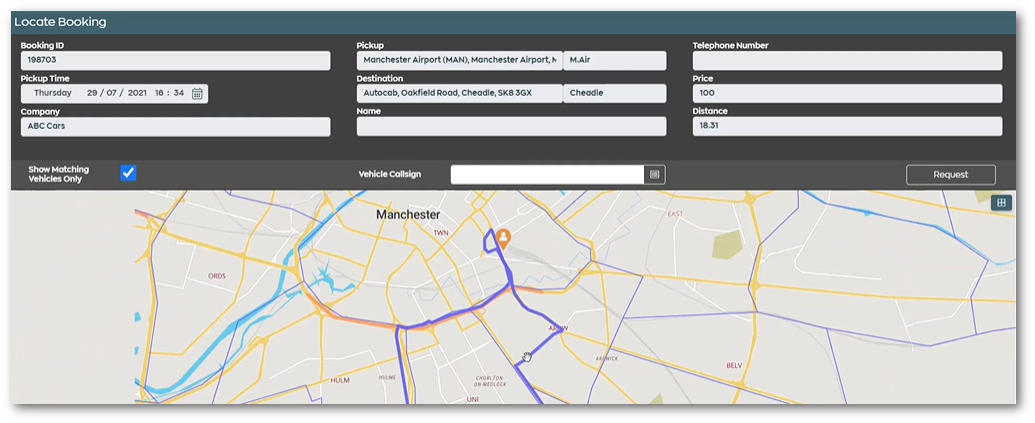 Calendar Widget
A new calendar widget has been added to the date-picker function that allows a user to select a date with ease.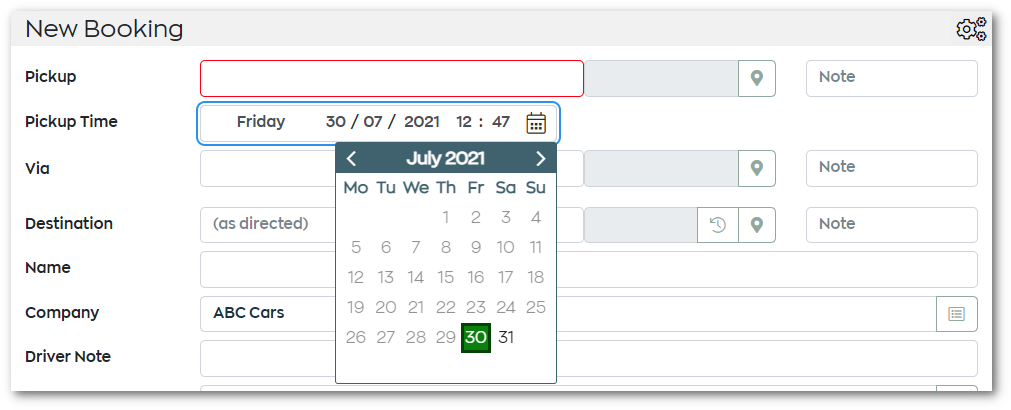 Improvements
Customisation Support
Added support for miscellaneous customisations. The following is now saved as part of the customisations:
Zones grid layout
Global filter type (Has All / Has Any)
Show Matching Vehicles Only ('Locate Booking'modal)
Start Mode Input Support
Added support for the following start mode inputs:
Vehicle or PIN
Vehicle or PIN with Mileage
Modified Alert
An alert is now displayed when a booking that is being viewed/edited has been modified by another user.
Bug Fixes
Fixed: Issue where you could not swap addresses using the F9 key when the permission "Text Message: Send driver booking text message" was disabled.

Fixed: Account mandatory booking fields fixes and improvements.
Fixed: Missing colour now added to the 'Vehicle Status' column in the 'Dispatched' bookings table.