The My Wallet screen is where you can add your payment methods such as Cash, Card, and Account.
To view your payment methods:
Press on My Wallet within the left-hand menu.


This will then display your wallet.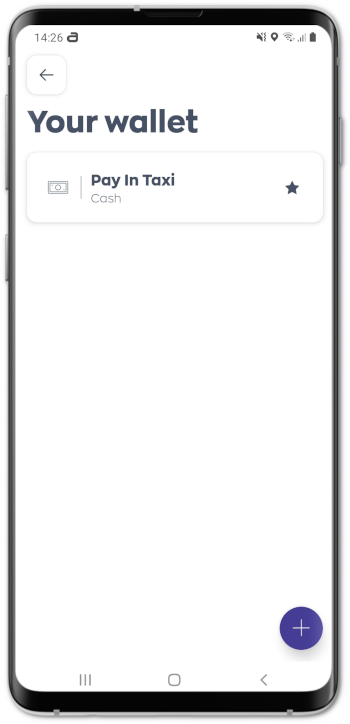 To add a payment method:
Press on the (Plus) icon in the bottom right.


Press on Card or Account.


Then enter the required details and click the (Tick) icon.
Note: You can also set a favourite payment method by swiping to the right.