The About screen allows you to learn more about the taxi company you're travelling with.
To access the About screen:
Press on About... within the left-hand menu.


This will then display the about screen.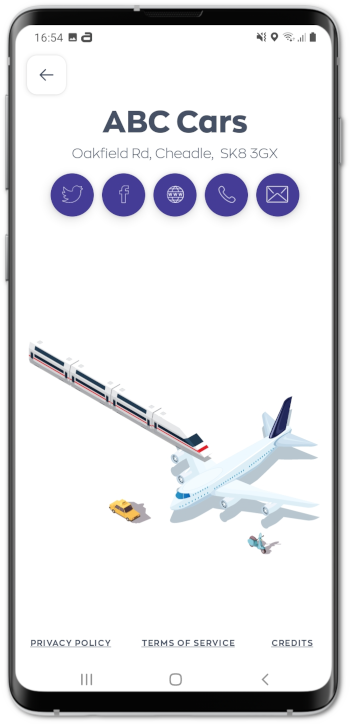 Note: You can also click on the available icons to contact the taxi company through social media, phone or email.