The Master Controls screen allows you to control the automation of your IVR, ABOP, Call Customer and Call Driver.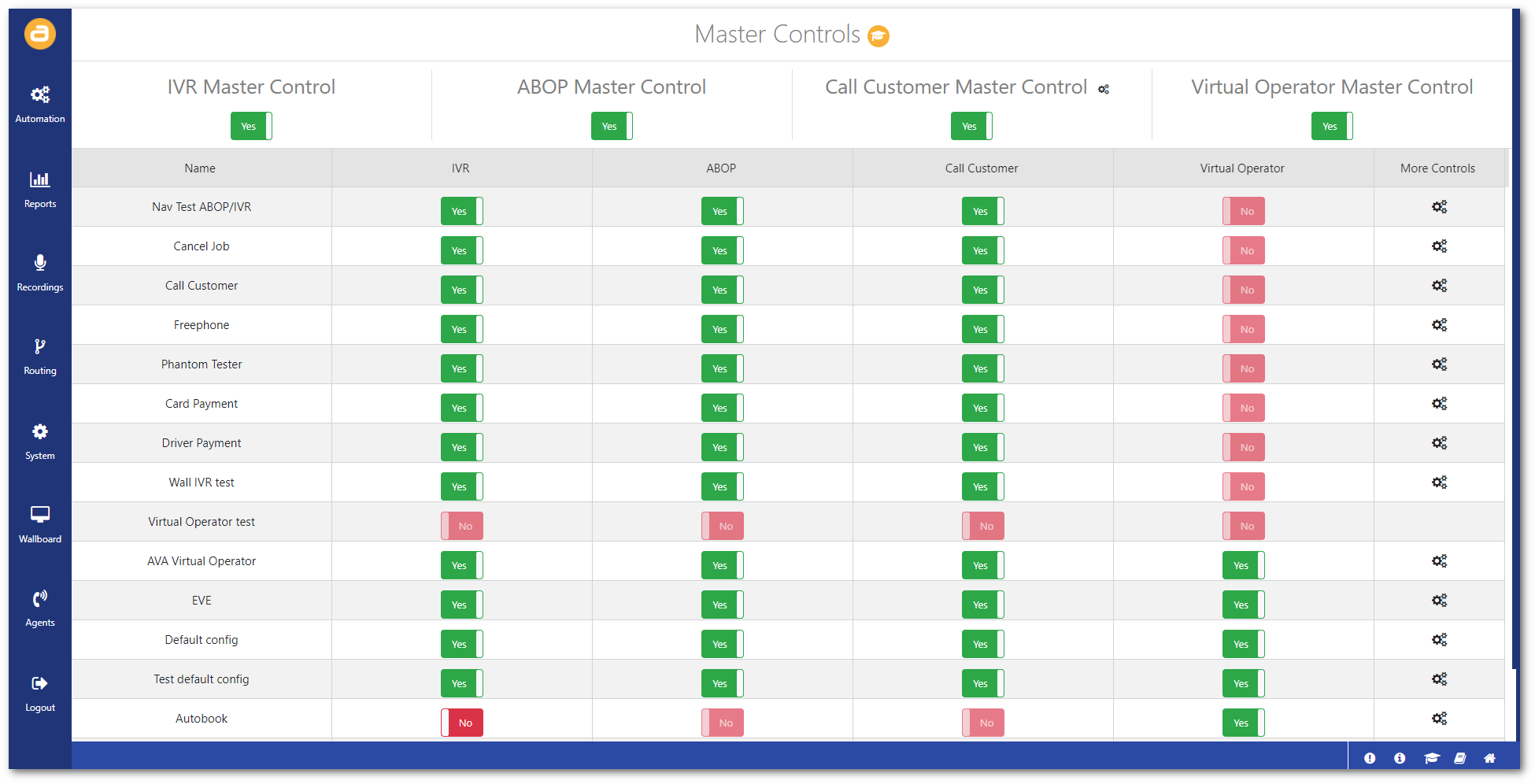 To access this screen:
Click on Master Controls from the Automation menu.


To toggle automation on or off for each feature:
Click on the available toggle.


For example, automation is now turned off for the ABOP/IVR.

More controls
To fine-tune which settings are used for each feature:
Click the (Cog) icon under the More Controls column.