The Hourly Calls report allows you to see how many calls are being handled and by who, type, and direction (Operator, ABOP, Outbound, etc), based on an hourly basis.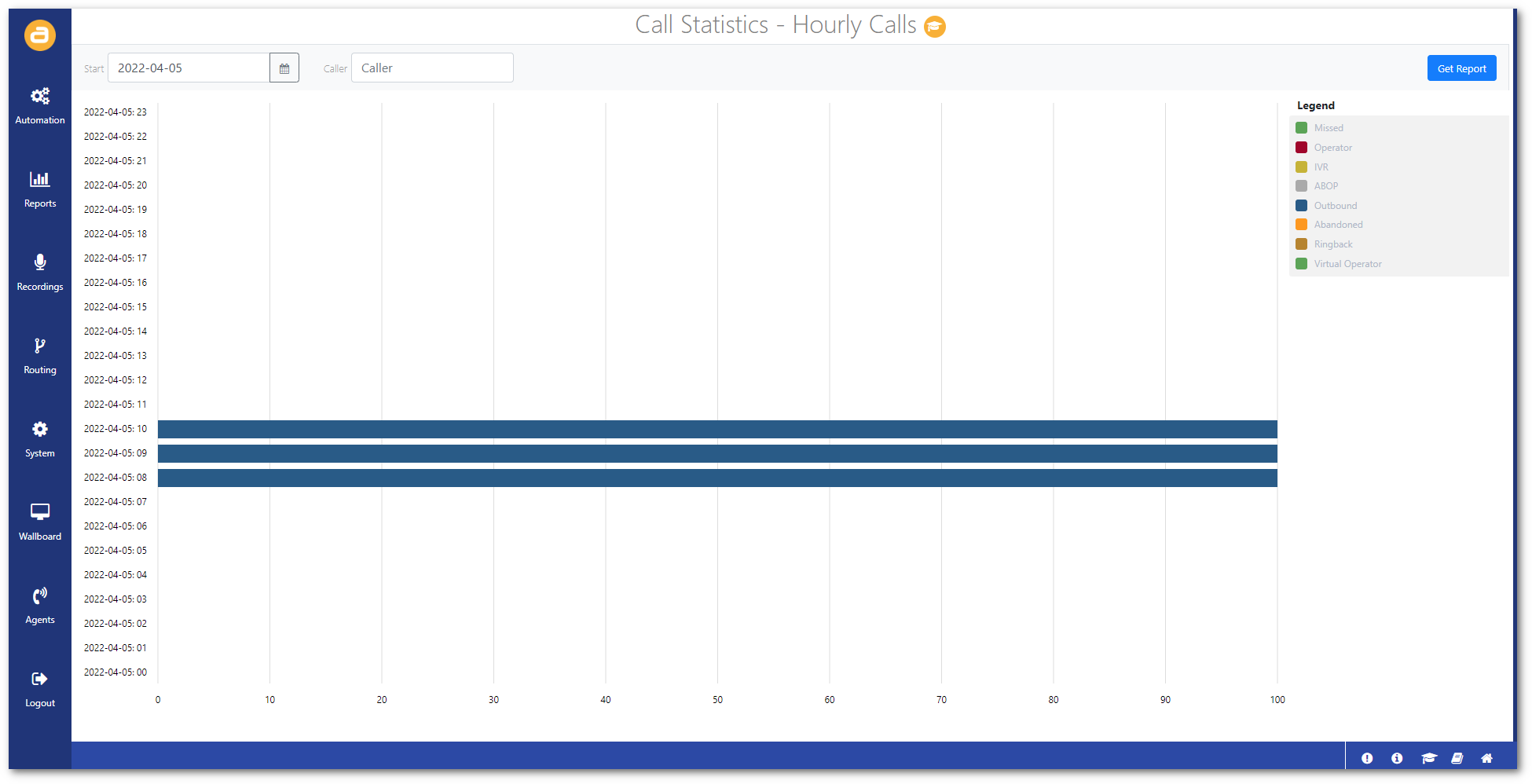 To access this screen:
Click on Hourly Calls from the Reports > Call Stats menu.


Get updated report
To an updated report:
Select the Start Date.

Note: You can also filter by specific caller telephone numbers using the 'Caller' field.


Then click Get Report.