The Lines in Use report allows you to generate a report based on how many lines were in use at a given time.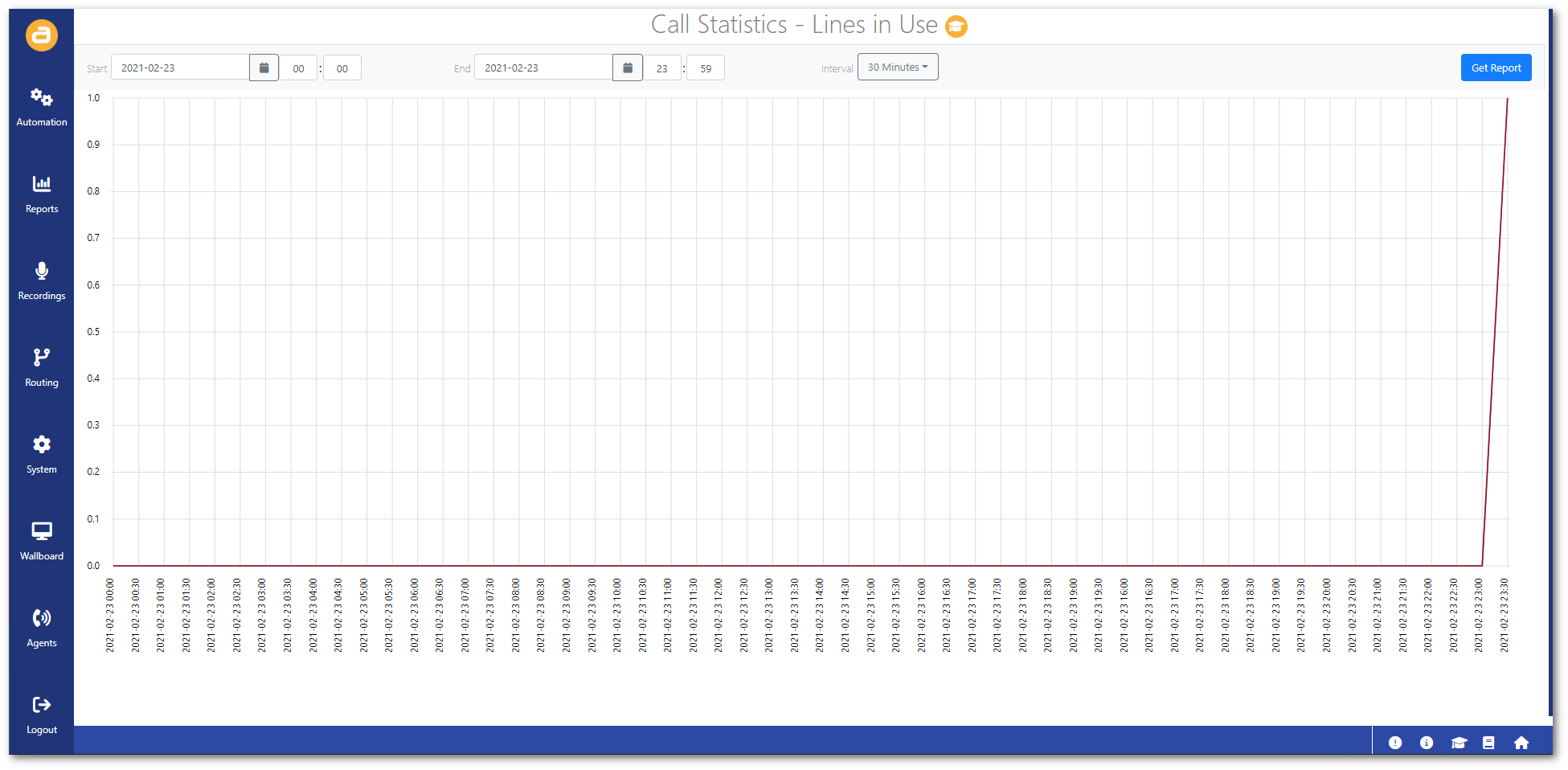 To access this screen:
Click on Lines in Use from the Reports > Call Stats menu.


Get updated report
To an updated report:
Select the Start/ End Date and Interval.

Note: The date range is restricted to 24 hours maximum.


Then click Get Report.