The Queue Ring Time report shows you the average ring time and max ring time per queue.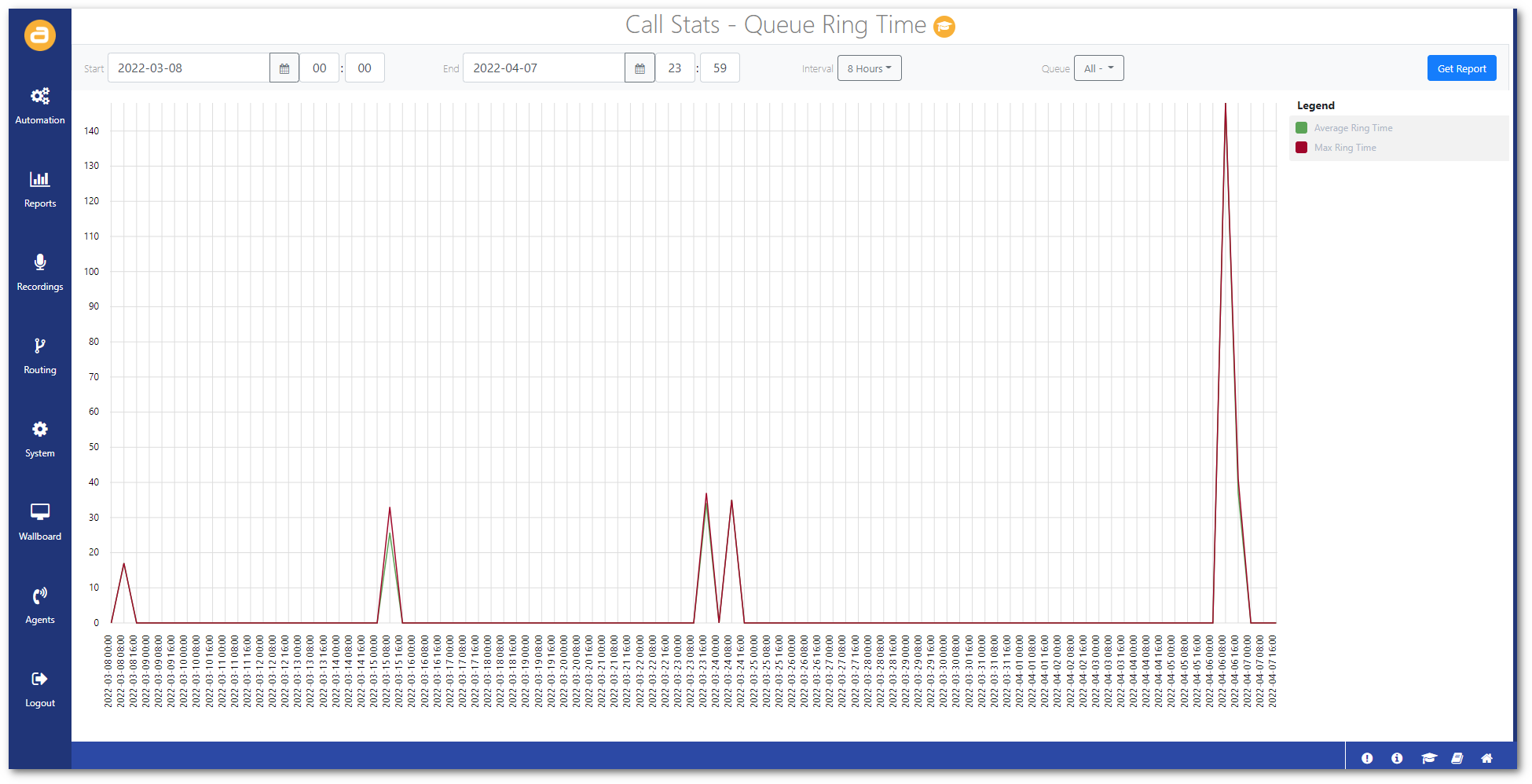 To access this screen:
Click on Queue Ring Time from the Reports > Call Stats menu.


Get updated report
To an updated report:
Select the Start/ End Date, Interval, and Queue.


Then click Get Report.