The Dialling Rules screen is used to determine which numbers the system can dial out to.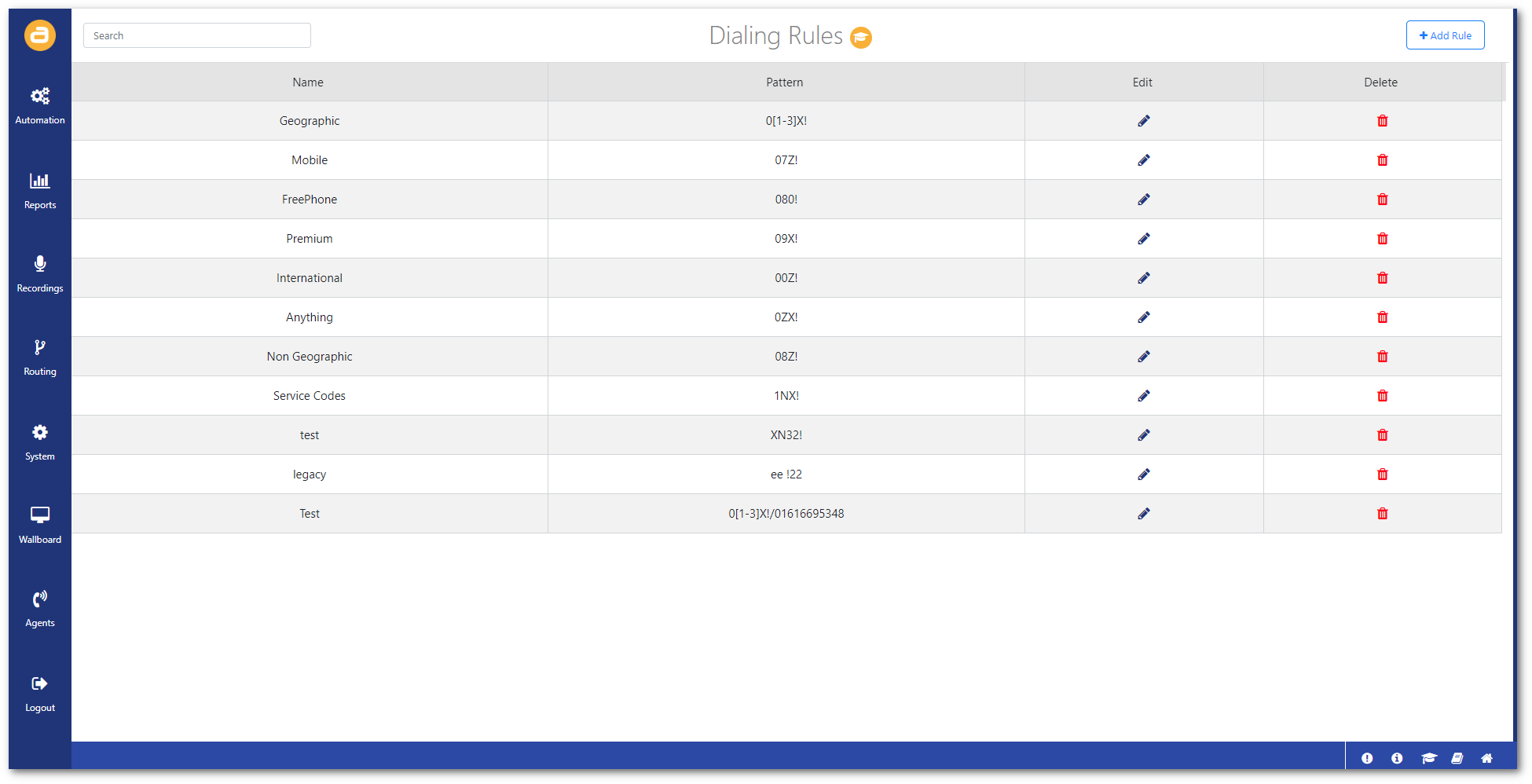 To access this screen:
Click on Dialling Rules from the Routing menu.


Add a rule
To add a new dialling rule:
Click on Add Rule in the top-right.


Configure your rule settings.


Then click Save.
Dialling Rule:

Name: Enter a unique name for the dialling rule.
Dialling Pattern: Enter the dialling pattern (E.g. 0[1-3]X!).
Company DDI Pattern (Optional): Enter your company DDI pattern if required.
Prefix Removal: Set how many digits should be removed from the beginning of a prefix.

Override Dialplan Trunks: This allows you to toggle if certain dialplan trunks should be enabled for the dialling rule.