The Channel Control screen allows you to configure channel settings for Call Customer, Missed Called Back, Ringback, and Call Driver.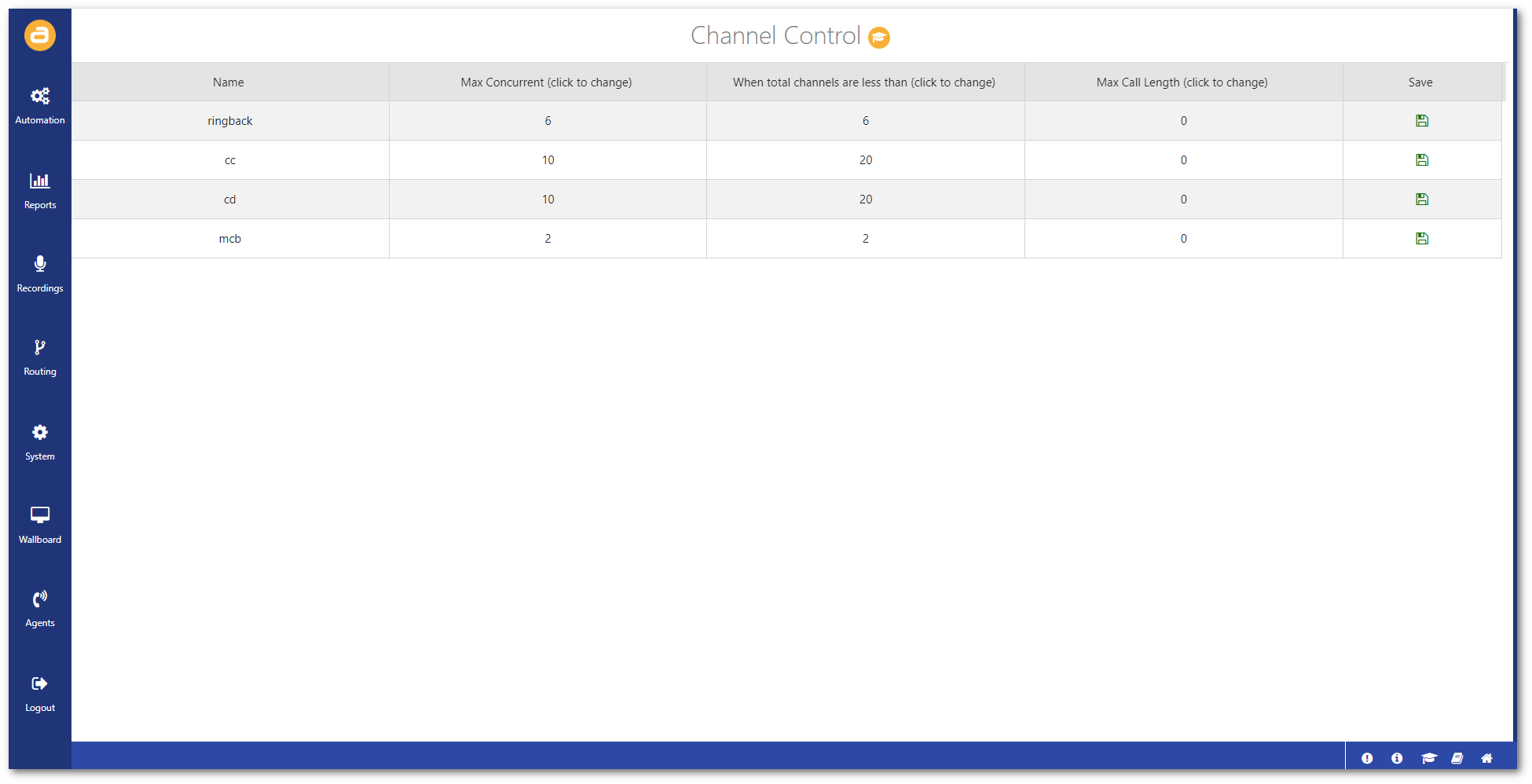 To access this screen:
Click on Channel Control from the Routing menu.


Configure channel controls
To configure the channel controls:
Double-click on a column value.


Edit the value.


Then click the (Save) icon.
Max Concurrent: Total amount of calls coming through at any given time.
When total channels are less than: Only allows access to that service, for example, when the number is set to 2 or below.
Max Call Length: The call is limited to whatever you set in the column i.e if you set 40 seconds the call will terminate after 40 seconds.