The Shortcodes screen allows you to create shortcodes that can be dialled on your user handsets and will be linked to a set name and phone number.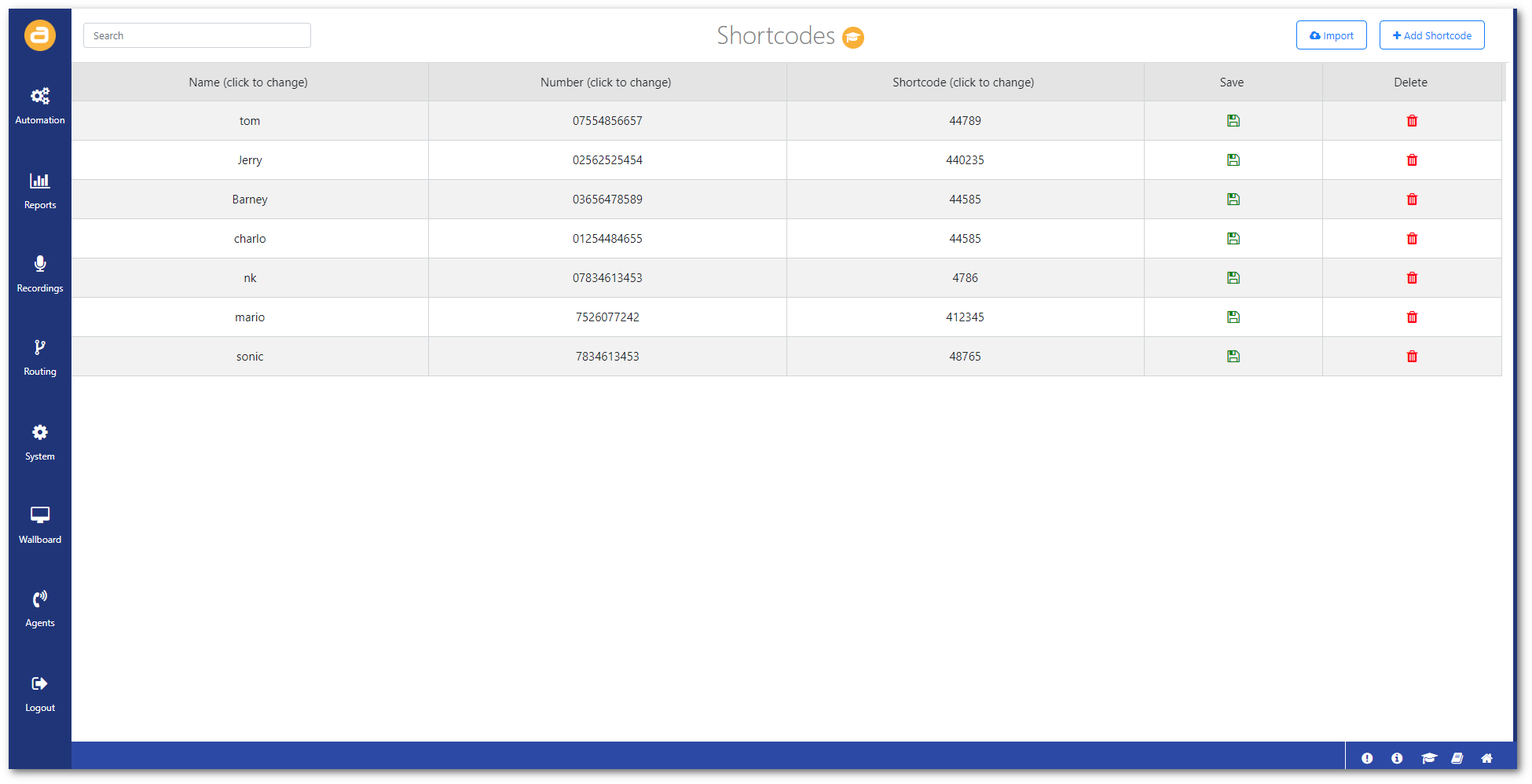 To access this screen:
Click on Shortcodes from the Routing menu.


Add a shortcode
To add a new shortcode:
Click on Add Shortcode in the top-right.


Configure your shortcode settings:

Name: A unique name for the shortcode.
Number: The shortcode telephone number.
Shortcode: The shortcode value (E.g. 100).


Then click Save.
Note: Shortcodes are prepended with a 4. For example, if the first shortcode is 100, then on your handset you would dial 4100 to ring this person's mobile phone.
Note: When entering the phone number, ensure you include any area dialling codes or a digit you must dial to be able to access an outside line.
Import shortcodes
To import new shortcodes:
Click on Import in the top-right.


Then select your shortcodes file to upload.