The Firewall screen allows you to set up firewall rules for the system, servers, and devices.
Note: These settings are [ Engineer Only ] and should only be changed by a qualified Autocab engineer.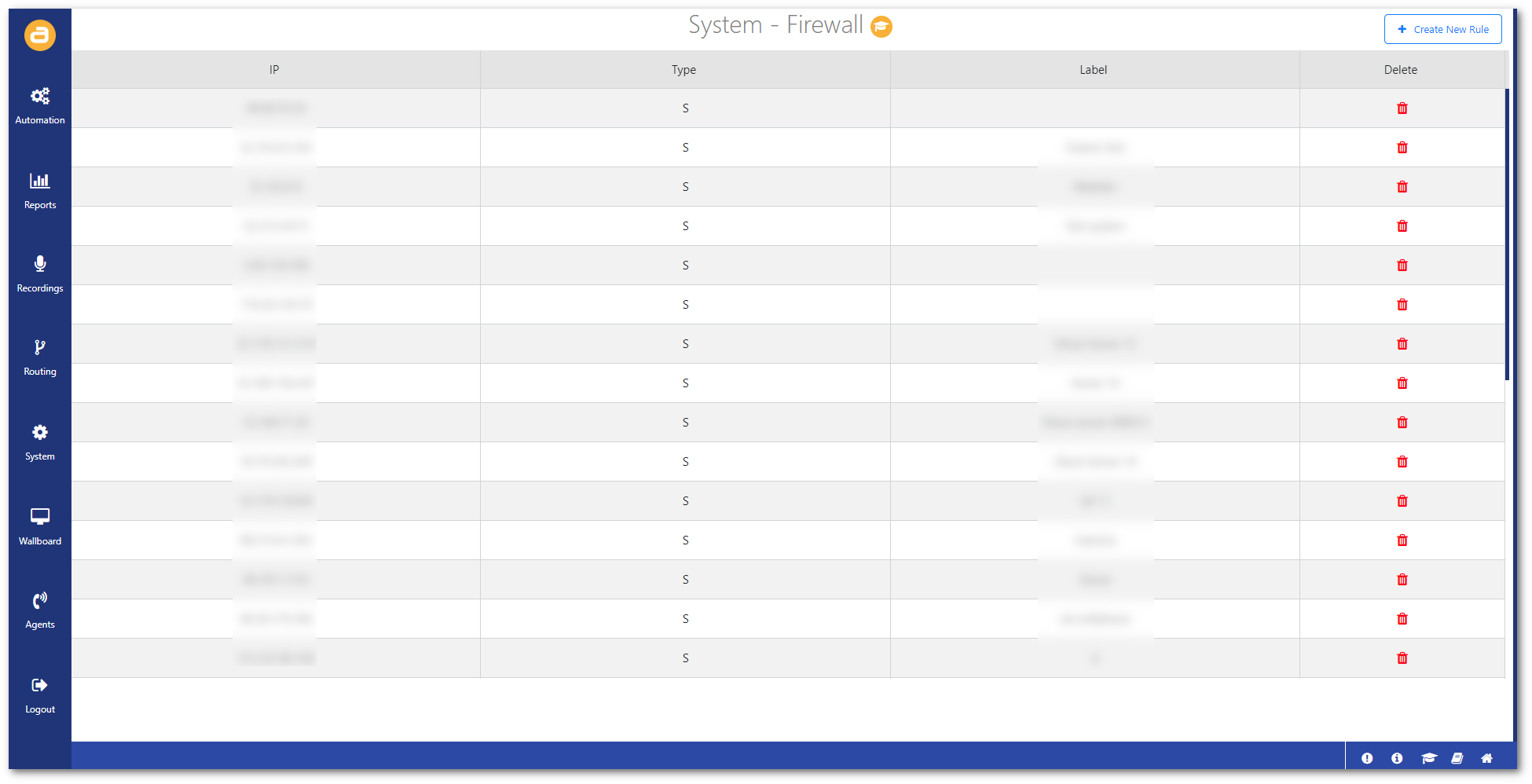 To access this screen:
Click on Firewall from the System menu.


Create a firewall rule
To create a new firewall rule:
Click on Create New Rule in the top-right.


Enter the IP Address and Label.


Then click Save.