The Away/Pause Reasons screen allows you to set up reasons why agents may be away from duty.
This is useful as the agent can let you know why they are away/paused while on duty, and you can also monitor how long they have been away/paused.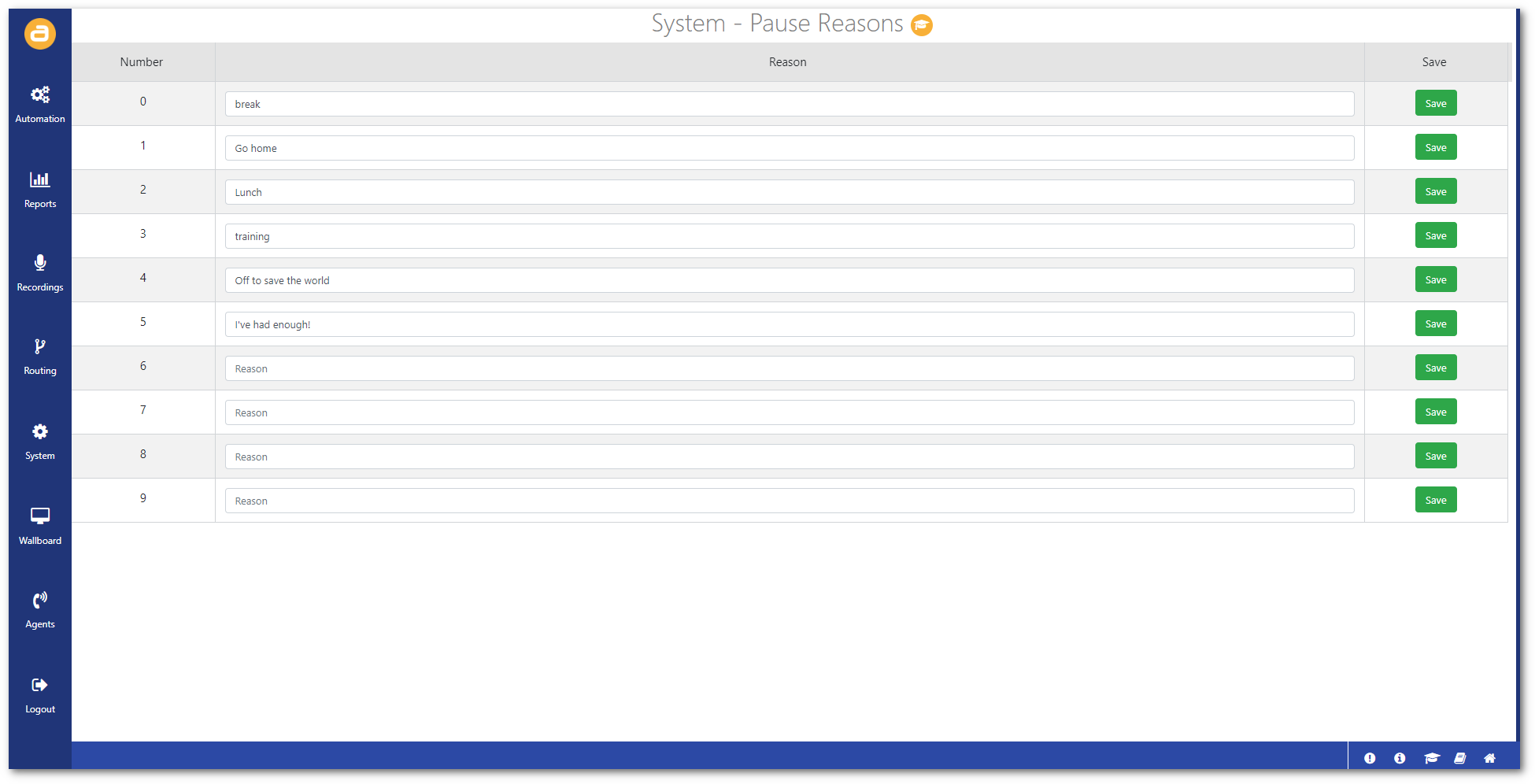 To access this screen:
Click on Away/Pause Reasons from the System menu.


Change away/pause reason
To change an away/pause reason:
Click on a reason field to edit it.


Then click Save.