The Custom screen allows you to create customised wallboards to display system information.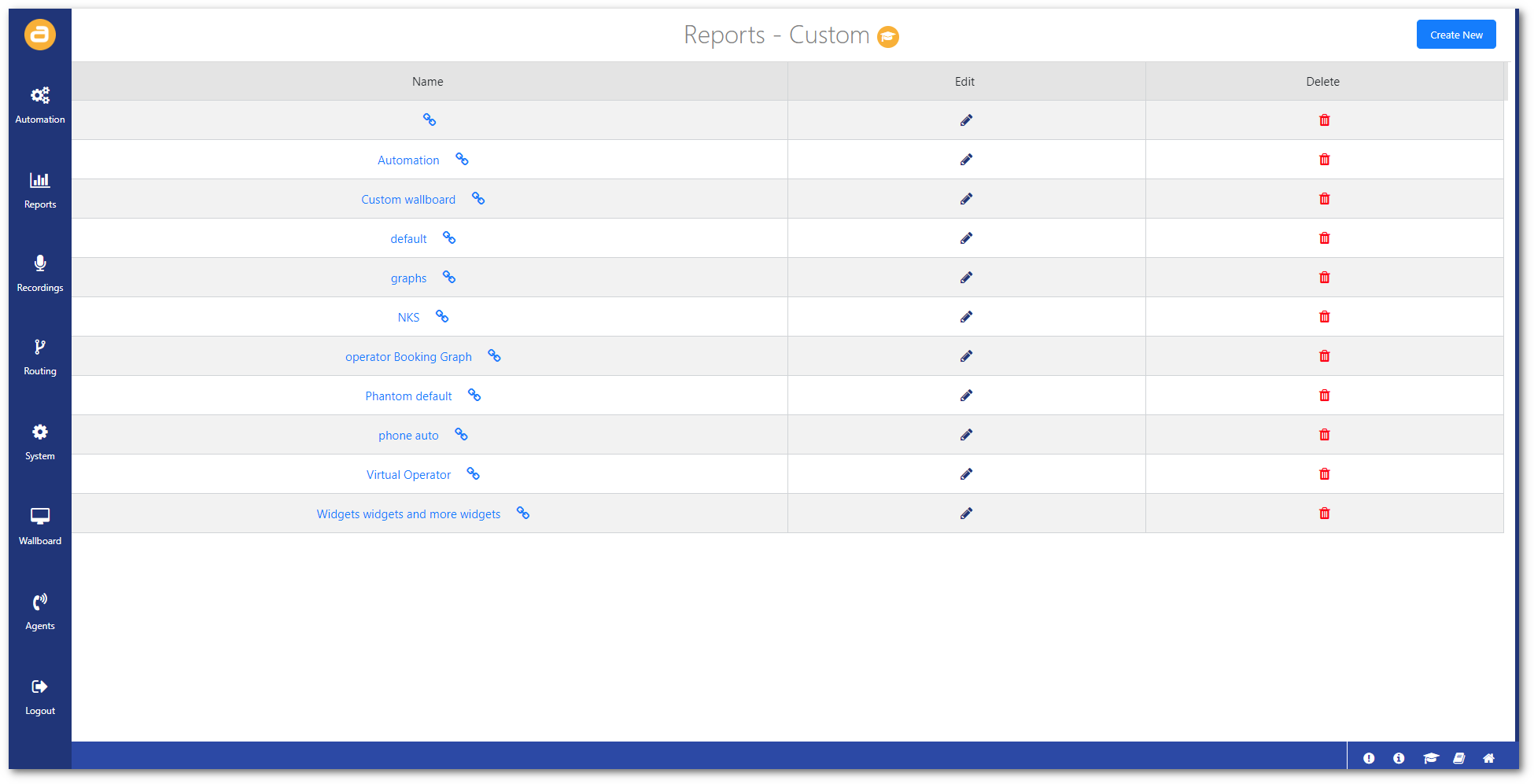 To access this screen:
Click on Custom from the Wallboard menu.


Create custom wallboard
To create a custom wallboard:
Click on Create New in the top-right.


Configure the theme and add different widgets.


Then click Save Wallboard.
View custom wallboard
To view your custom wallboard:
Click on the Name (Link).


The custom wallboard will then be displayed in a new browser tab.