The Group wallboards screen allows you to create additional wallboards for ring groups.
This is useful for assigning multiple agents to the new wallboards for monitoring their activity and status.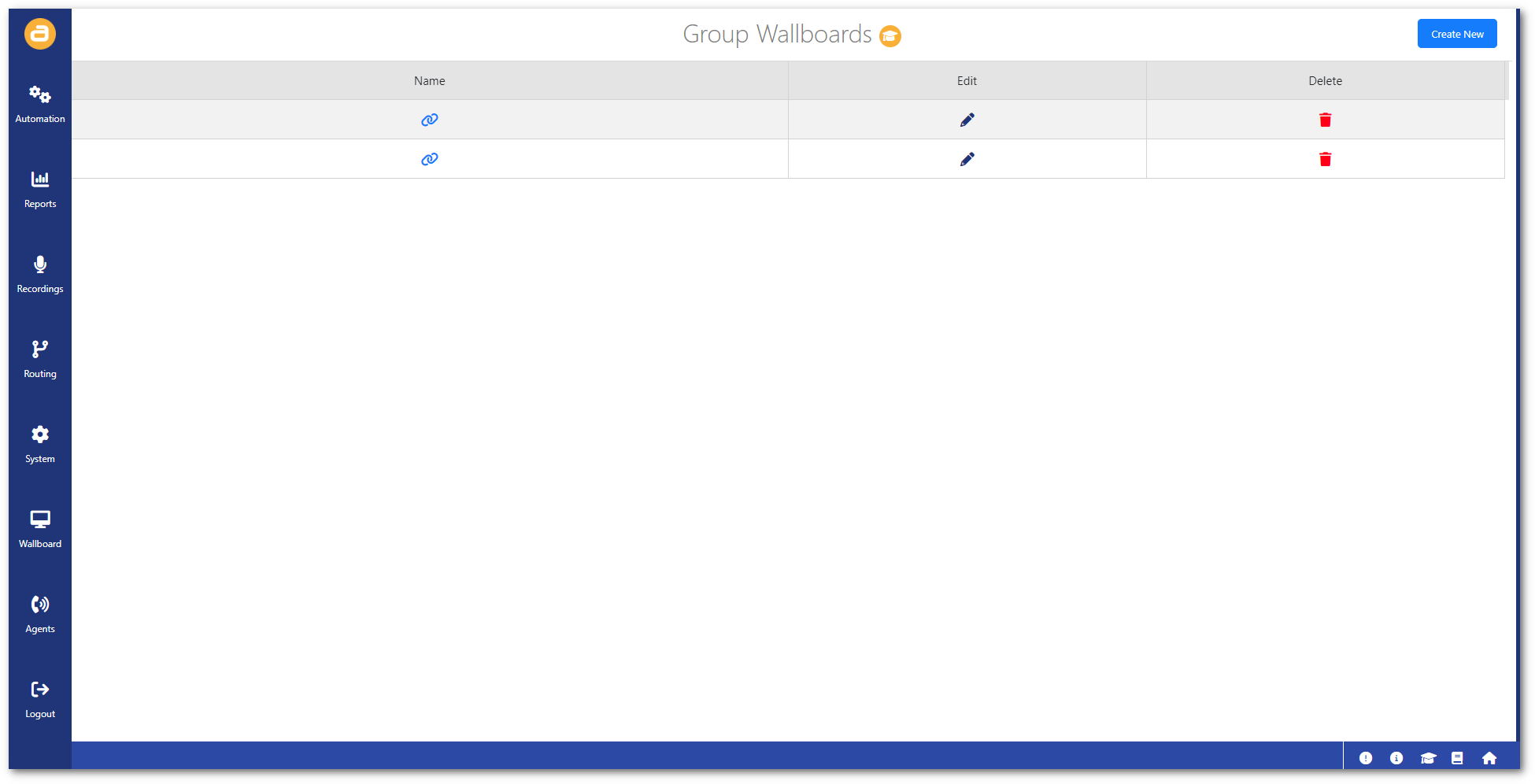 To access this screen:
Click on Group from the Wallboard menu.


Create group wallboard
To create a group wallboard:
Click on Create New in the top-right.


Configure the group settings.


Then click Save.
View group wallboard
To view your group wallboard:
Click on the Name (Link).


The group wallboard will then be displayed in a new browser tab.