The Generic SIP Device screen can be used to add SIP Devices such as Grand streams for converting analogue lines to SIP lines.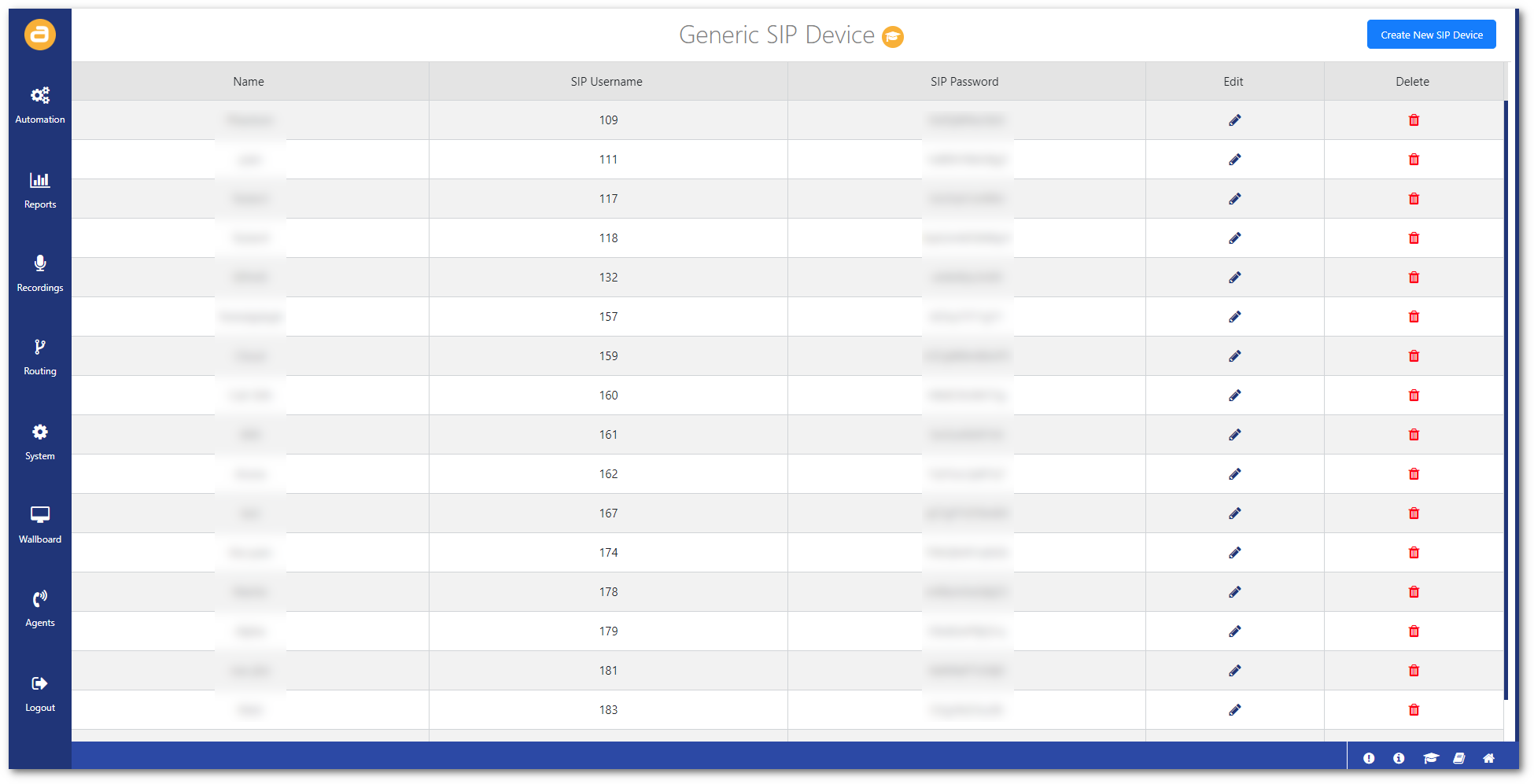 To access this screen:
Click on Generic SIP Device from the Agents menu.


Create a generic SIP device
To create a generic SIP device:
Click on Create New SIP Device in the top-right.


Configure the SIP device:

Phone Name: Enter a name for the phone.
Dialplan: Select the type of dialplan the phone uses.


Then click Save.